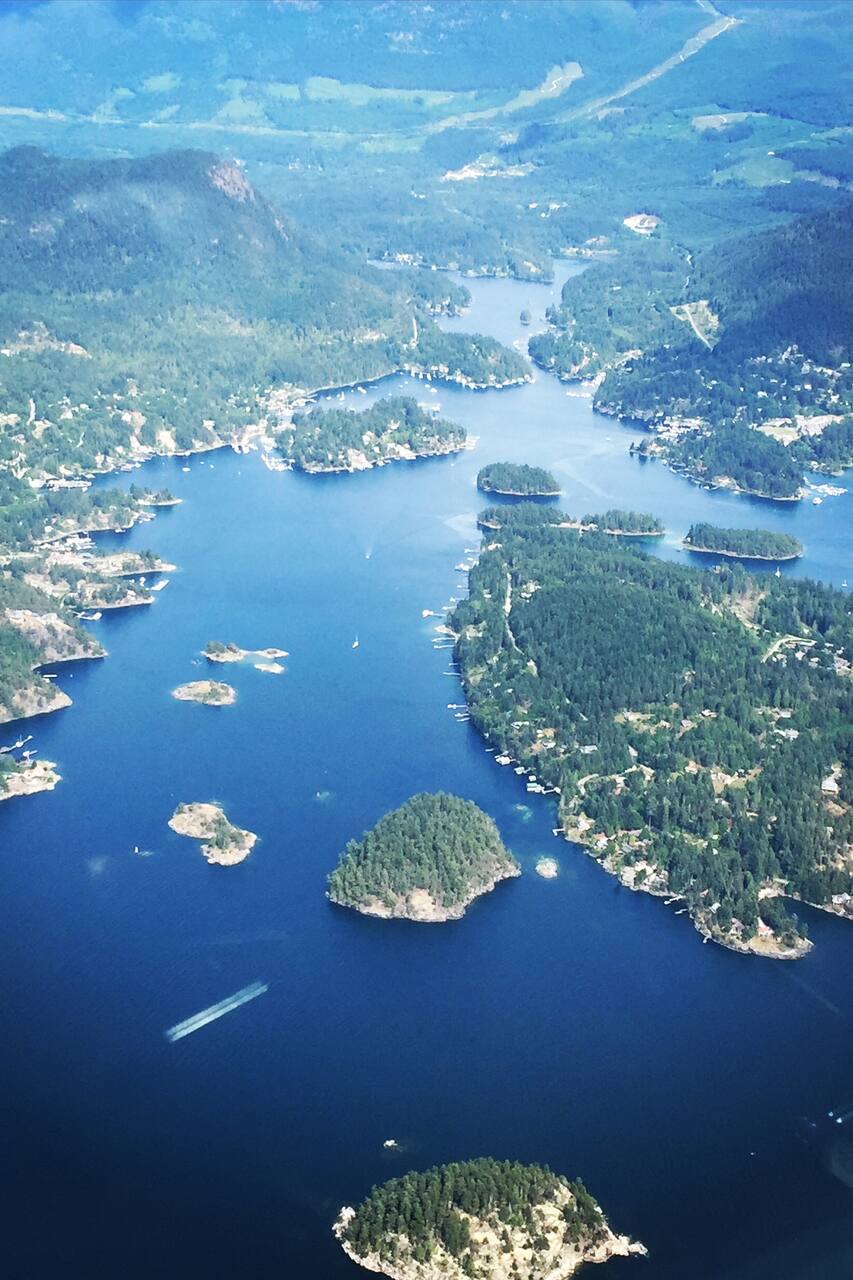 Aventura de 25 min em um hidroavião por Nanaimo
Aventura de 25 min em um hidroavião por Nanaimo
Languages:
Oferecida em Inglês
I am the owner and operator of Sunshine Coast Air. My passion is flying and I have been flying in and around the Sunshine Coast for over 15 years. I am fortunate to view the beauty the coast from my office (the cockpit) everyday and share our amazing West Coast views with you! Sunshine Coast Air operates 2 classic deHavilland Beavers that seat up to 6 people. They have large picture windows for…
Soar along the Wild Coast of Nanaimo in search of Seals and Whales as you pass alongside the sandy rock faces of Gabriola Bluffs reaching hundreds of feet above the ocean. View from above seals and sea lions sunning themselves on Snake Island and pass over the beautiful Lighthouse Park located on Entrance Island. Fly over the city of Nanaimo voted BC's Best Little City and watch as boaters and…
*NOTE the location is in NANAIMO BC on Vancouver Island; if you are travelling from Vancouver you are required to take a 1 hr 40 min ferry to the Departure Bay Terminal from Horseshoe Bay.