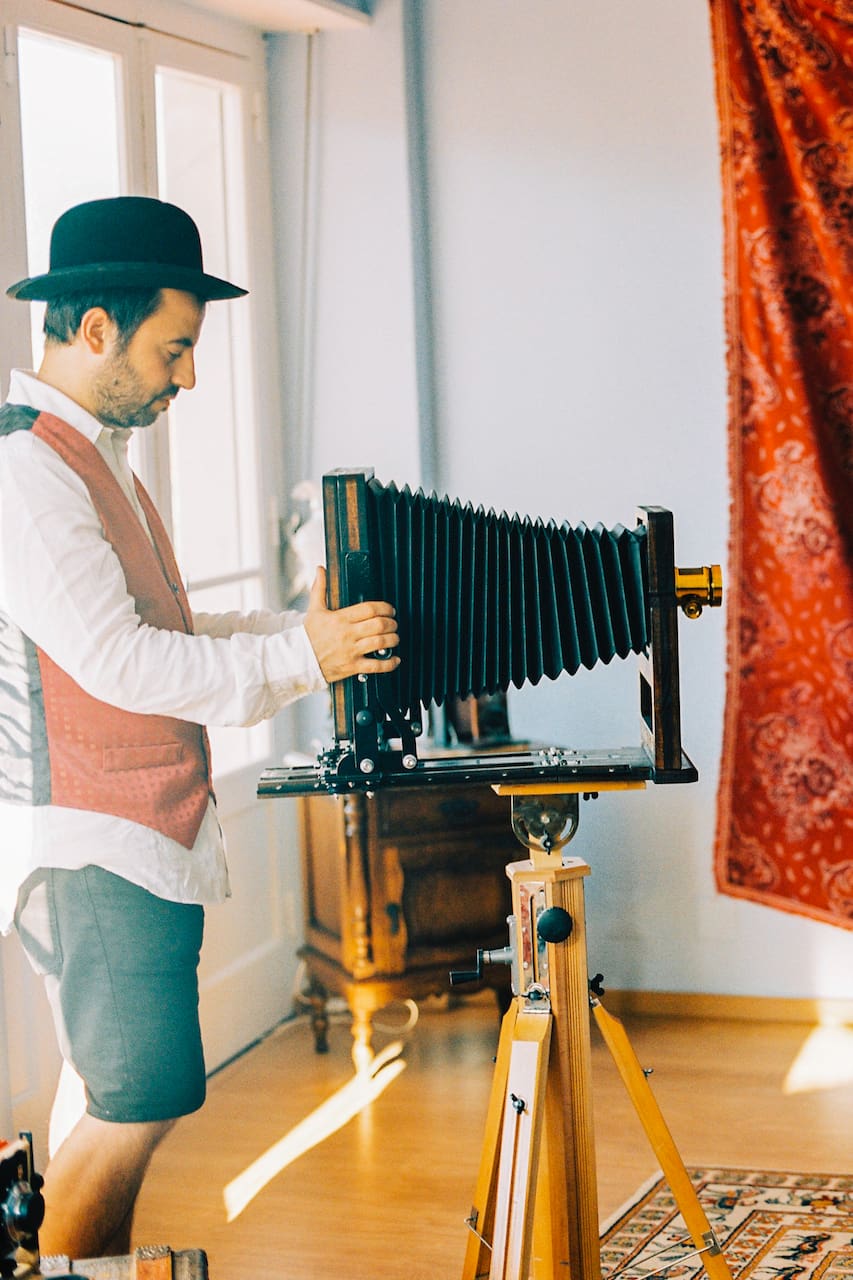 Languages:
Oferecida em Inglês
FIVE Historic Photography Studio is a 19th century photographic techniques studio designed and hosted by Filipe & Vera, who also run local lodging unit The FIVE House. A couple brought together by a mutual passion for biology; antiques and analogue photography, they decided to retrace the footsteps of the historical portuguese photography pioneers. For that, no better place to be than the…
This experience is designed to make you time-travel back to the early ages of photography. You'll have your portrait made through one of the oldest photography processes: wet plate collodion and will have the chance to experience the whole process of development. This immersive experience will be held at FIVE HISTORIC PHOTOGRAPHY STUDIO, which itself is equipped with antique cameras, and…
By default the price includes an aluminum plate in the smallest size. If the guest want a different size or material, the difference should be paid at the studio.