300+ Alugueres de Apartamentos
My place is good for couples, solo adventurers, business travelers, and big groups. Very modern feel and NEST controlled heat and AC to keep you comfy. Off the beaten path so very quiet but the easiest access to both downtown (3 miles) and the airport (4 miles) you can imagine (The former is why I chose this location.)
It's swanky, spacious, safe and a great deal. Plus you can look at my marathon medals.
It is secluded and in an up and coming area that will be swamped in the next year. As for now, however, you feel very much like you are in the suburbs but only 3 miles away.
A hip, loft-like feel and only a few miles to the heart of downtown Austin. I'd definitely book this place again on a future trip to Austin.
Stephen
2017-03-14T00:00:00Z
We had a great stay at Danes place. Any time I had a question, he was really quick to respond and that's a plus! Hours after checking out, I realized I had left some belongings behind; Dane was so kind and understanding I was able to return and retrieve my belongings with no problem. If Danes place is available the next time I'm in Austin, I would definitely stay here again.
Boneta
2017-03-19T00:00:00Z
Tipo de Quarto
Casa inteira/apto
---
Tipo de Imóvel
Apartamento
---
Acomoda
3
---
Quartos
Austin, Texas, Estados Unidos
Our place is in close proximity to Downtown Austin and even closer to the East Austin food, entertainment, and art scene. We're down the street from a 400 acre park with river access and a trail system that connects to the Ladybird Lake trail and boardwalk. We have a downtown view and 2 nature preserves within a 10 minute walk. All that, plus easy access to the Airport and Circuit of the Americas. Our place is great for couples, solo adventurers and business travelers.
My wife and I had a wonderful stay at the Modern Garage Studio! It is a nice, really clean, and cozy new unit. We spent most of the time out and about in Austin and stayed busy, it was perfect coming back to the studio, it was quiet and relaxing (just what we needed). There was cold sparkling water in the fridge and 3 different types of coffee pods for the coffee maker. Staying there was convenient, it was pretty close to some good restaurants and seemed about 10 mins from downtown. If you want a nice, relaxing, and quality place to stay, this is a good option for sure!
Aaron
2016-09-25T00:00:00Z
Great, cute, clean place. It's an adorable loft close to major roads but so quiet at night too. Loved it for the weekend we spent there.
Monique
2016-10-30T00:00:00Z
Excellent first Airbnb experience! My girlfriend and I stayed here on a getaway vacation to the Austin for our New Years break. Sean and his wife were very nice and available for any suggestions or questions. The BnB was clean and cozy; perfect for couples looking for some privacy. The location is also great. You're less than 10 minutes from Downtown and even closer the East Caesar Chavez where you can eat some delicious food trucks! I would definitely stay here again when passing through Austin. We loved our stay !
Zachary
2017-01-01T00:00:00Z
Nous avons apprécié ce séjour dans cet appartement, très cosy et chaleureux. Une station de bus se trouve à quelques mètres de cet Airbnb, mais il est plus pratique de posséder une voiture pour y loger. Le logement était à la hauteur de nos attentes, il était très moderne et fonctionnel. Sean était disponible du début jusqu'à la fin : il est donc très facile de communiquer avec lui. Je conseille vivement ce logement, qui plaira, j'en suis sûre, aux couples et aux aventuriers solitaires!
Lily
2016-09-12T00:00:00Z
Sean's place was awesome. The overall design was so good. It felt like I my own little apartment away from home. If I ever go back to Austin I will definitely try to stay at Sean's place.
Robert
2016-10-03T00:00:00Z
Great place to stay. Highly recommended.
Jason
2017-03-26T00:00:00Z
My boyfriend and I loved Sean's place! It was a perfect amount of space for us and the location was so close to everything in Austin yet not in the middle of the busy city. Everything was super clean and comfy! I would highly recommend this place to anyone who is looking for a place to stay in Austin. We were able to meet Sean and his wife before we headed out and they were both lovely people. Thanks again for everything!
Jazmin
2017-01-29T00:00:00Z
Lovely, clean and bright space, and very conveniently located to downtown. Sean was great and ensured a seamless communication process.
Alysha
2017-01-22T00:00:00Z
Tipo de Quarto
Casa inteira/apto
---
Tipo de Imóvel
Apartamento
---
Acomoda
2
---
Quartos
Austin, Texas, Estados Unidos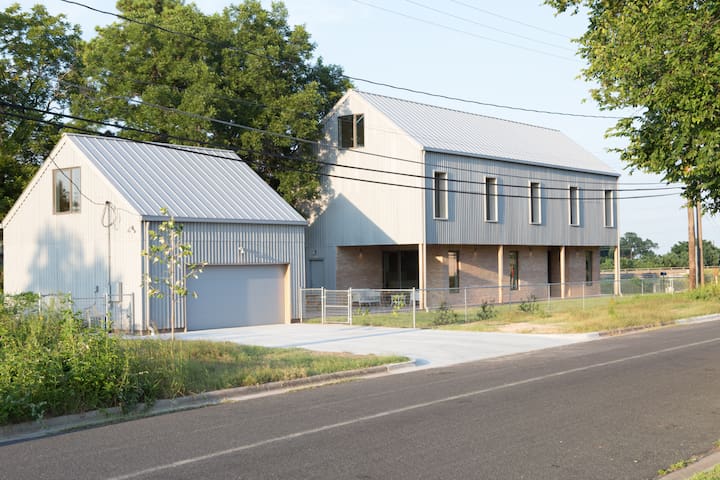 Furnished private bed and bath in 3/3 apartment. Gated community with pool, computer room and gym. Guest parking available right down the stairs
On spot washer and dryers.
Student community
Tipo de Quarto
Quarto privado
---
Tipo de Imóvel
Apartamento
---
Acomoda
2
---
Quartos
Austin, Texas, Estados Unidos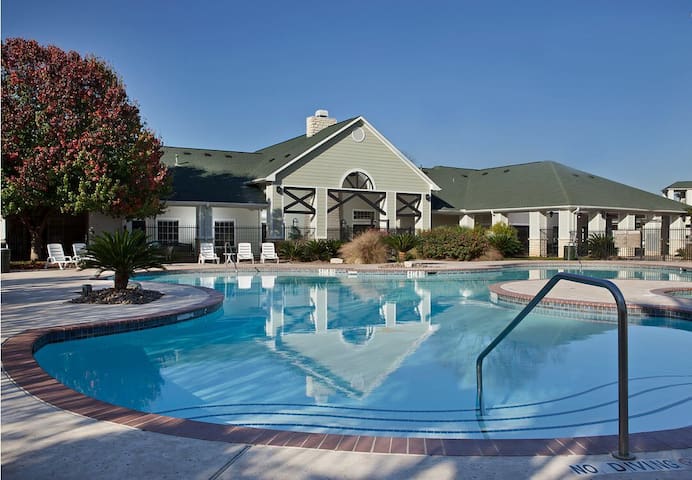 750 sq ft ideally located for SXSW. 10 minute Uber, 20 minute bike ride to downtown. 2 bedrooms - 1 Queen, 1 Full. 1 bath. 2 fold out couches. Fully furnished, including kitchen. Wifi, TV, stereo, 2 Bikes, grill, large backyard, free parking
Close enough to downtown for a nice flat bike, but far enough to escape some of the SXSW madness. Very large backyard with grill and fire pit. So much room for activities!
Peace and quiet.
Tipo de Quarto
Casa inteira/apto
---
Tipo de Imóvel
Apartamento
---
Acomoda
5
---
Quartos
Austin, Texas, Estados Unidos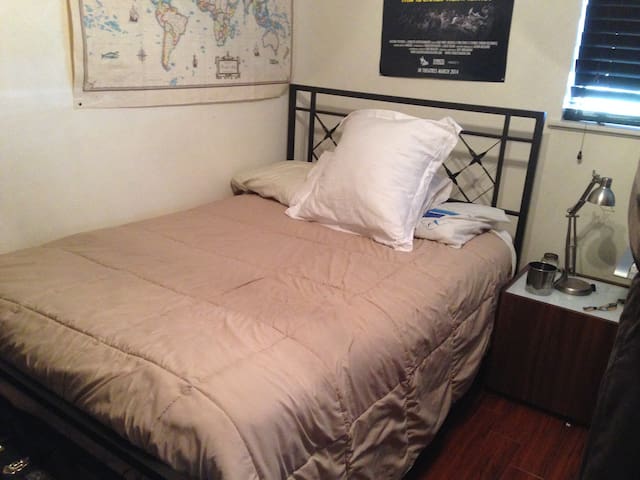 Making my room available for the Summer! Very close to Downtown area and Supermarket is around the corner. Also, many restaurants/fast food around this area. 10min from Airport. This apartment is 1,050 sqft. 3 bed, 2 bath. This room shares a bathroom. Apartment is Furnished. Features include Wifi, Dishwasher, Ceiling Fans, Stainless Steel Appliances, Wood Flooring, Washer/Dryer in Unit, Individual Locking Bedrooms, Full Size Refrigerator with Ice maker, Granite Counter tops.
Tipo de Quarto
Quarto privado
---
Tipo de Imóvel
Apartamento
---
Acomoda
2
---
Quartos
Austin, Texas, Estados Unidos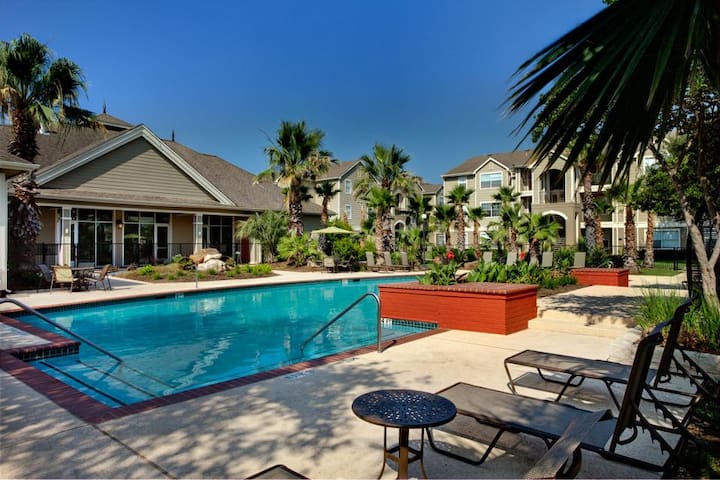 This comfortable studio apartment is located a block from the city lake. Trails run along the river all the way downtown. Downtown is a short 8-10 min drive or 15-20 min bike ride. Everything you need should be available with a full kitchen. Grocery stores, coffee shops, bars and bus stops are all minutes away. Welcome to Austin
Personal artistic style and comfortable home.
Very close to the lake and a quick drive to downtown.
This was my 3rd time to Austin as I fly out here every 3 months from Los Angeles to direct mini one night festivals that I curate @ Emo's on behalf of RAW Artists. Patrick's home was aesthetically pleasing, well kept, modern, and soul enriching. He was very attentive in his constant communication and incredibly accessible. Everything is pretty much in close distant and easy to get to. I found my new favorite home away from home :)
Tania
2017-03-26T00:00:00Z
Patrick was an awesome host; he was very accommodating and responsive. When I arrived to his lovely apartment, he met me with the keys, made sure I had everything I needed, and offered several recommendations to make my trip memorable. There was a frisbee golf park right around the corner, several restaurants, a grocery store, and public transportation for when I wanted to take a 10 minute ride downtown. Oh, and the best part was that he was a block from Lady Bird Lake! His apartment was exactly as pictured: cozy, clean, very artistically decorated, and perfect for me and my fiend. There were even flowers left on the table when arrived! He had a full kitchen with appliances, dishes, and cookware; which was nice because we cooked most of our meals at home. If I come back to Austin, I hope I will be able to stay at Patrick's place again!
Brendan
2017-03-20T00:00:00Z
Convenient location but small. We were out and about most of the time so that didn't matter to us. No appliances (such as coffee maker) but otherwise, enjoyed our stay!
Sarah
2017-03-15T00:00:00Z
Tipo de Quarto
Casa inteira/apto
---
Tipo de Imóvel
Apartamento
---
Acomoda
2
---
Quartos
Austin, Texas, Estados Unidos
This is a great beautifully decorated comfy cozy apt with a great view....especially for sunsets and sunrises. Lots of natural lighting.
The host canceled this reservation 24 days before arrival. This is an automated posting.
Joel
2017-03-26T00:00:00Z
Tipo de Quarto
Casa inteira/apto
---
Tipo de Imóvel
Apartamento
---
Acomoda
2
---
Quartos
Austin, Texas, Estados Unidos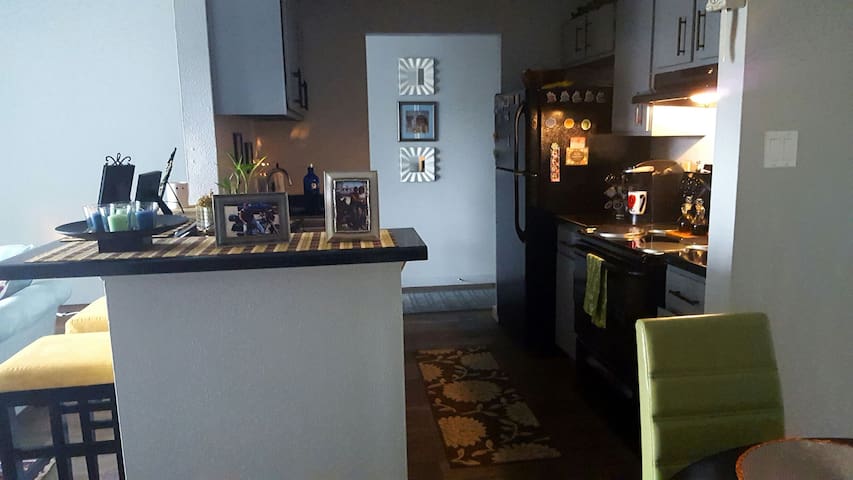 Katrina Cottage straight from the Crescent City. Eclectic neighborhood close to public trans and ten mins from downtown. one bedroom available for fulltime rental as well $1250 month ALL BILLS PAID!
Tipo de Quarto
Casa inteira/apto
---
Tipo de Imóvel
Apartamento
---
Acomoda
2
---
Quartos
Austin, Texas, Estados Unidos
This beautiful complex is located only 2.9 miles away from downtown(under $10 Uber). It offers some great amenities such as: a great gym, club house, outdoor fire place, grill, pool, pool table, and an outdoor lounge. I have a large porch with a great poolside view and you'll have full access (SENSITIVE CONTENTS HIDDEN) Fiber WiFi, the fastest internet speeds in town to enjoy with a 52' living room TV. Also, enjoy the Nest Thermostat. Control the temperature using your phone by being logged in to WiFi.
Tipo de Quarto
Casa inteira/apto
---
Tipo de Imóvel
Apartamento
---
Acomoda
4
---
Quartos
Austin, Texas, Estados Unidos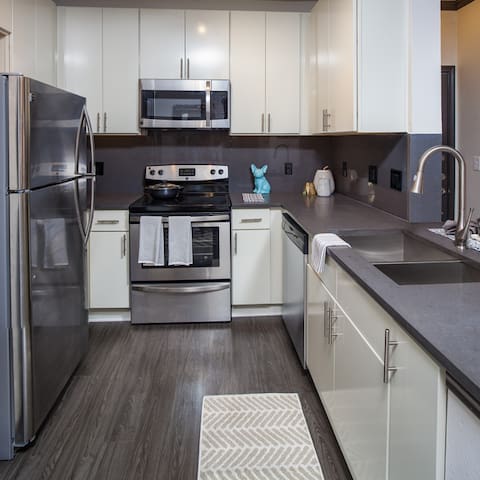 Perfect space for short term travelers. Located right on lady bird lake less than 10 minutes from downtown. Directly on bus route with hike and bike trails nearby. Complete with full kitchen,bathroom, unlimited wifi, pool,and laundry
Perfect for short term solo travelers. Close to Downtown and lady bird lake. Also near several shopping and grocery centers.
If you are looking for a couch to crash on minutes from downtown this is a very reasonable choice. Tishena and Dwayne are kind hosts occupied with raising their kiddo. Would stay again with earplugs.
simeon
2017-04-04T00:00:00Z
Tipo de Quarto
Quarto partilhado
---
Tipo de Imóvel
Apartamento
---
Acomoda
1
---
Quartos
Austin, Texas, Estados Unidos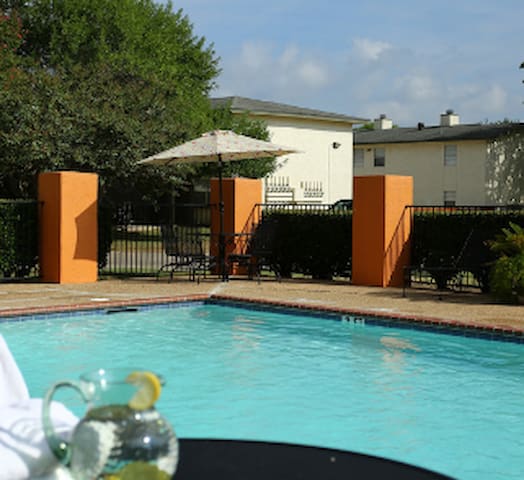 Hi Guys, and welcome to my home! I live in a studio with a view of downtown, just 1 mile from all of the action. From my apartment, you can walk down the boardwalk to get a nice view of the city, or stroll by town lake to get some fresh air. There are a lot of dogs around which is always a plus in my book! My apartment has a pool as well as a fitness center, and a rooftop patio just down the hall. I would love for you to come and stay!
Great place to stay for a weekend trip to Austin. Sarah was an awesome host with great communication. Would definitely recommend a stay to others looking for a nice place within 10 minutes of downtown Austin.
CJ
2017-03-25T00:00:00Z
Nice place. Very Modern. Pull out a bit uncomfortable. Oh and she has all of the Harry Potter movies!
Andrew
2017-03-26T00:00:00Z
Tipo de Quarto
Casa inteira/apto
---
Tipo de Imóvel
Apartamento
---
Acomoda
3
---
Quartos
Austin, Texas, Estados Unidos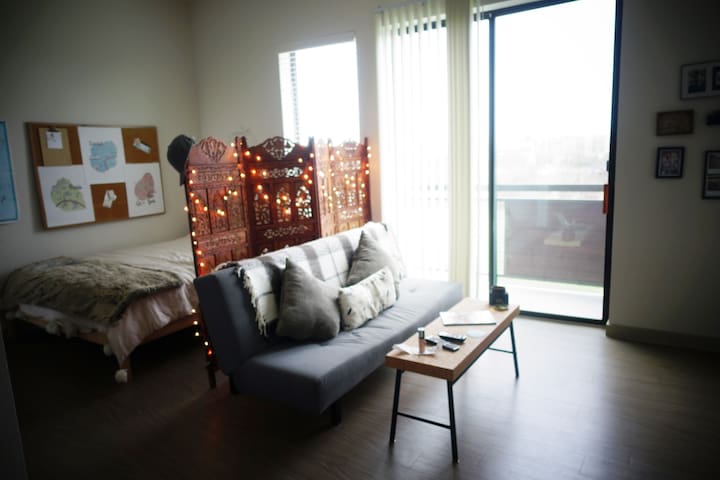 Close to downtown. Full size bed
Great location
Great location
Charles provides a great private room in a nice area to explore Austin. He was very responsive and helpful with any issues I had. Would definitely recommend his rental to anyone!
Brandon
2017-03-08T00:00:00Z
Charles was very accommodating and flexible with our check in/out time. Also, communication with him was always clear and immediate. Our room and the bathroom was clean and the bed was very comfortable. Overall, it was a great experience and I would recommend.
Peter
2017-02-20T00:00:00Z
Charles is an excellent communicator and made sure everything was in order. Great host.
Alison
2017-03-24T00:00:00Z
Tipo de Quarto
Quarto privado
---
Tipo de Imóvel
Apartamento
---
Acomoda
1
---
Quartos
Austin, Texas, US, Texas, Estados Unidos
My studio is a cozy nook, only 4 miles from the airport, 3 from bustling downtown, 2 from Rainey St., 2.5 from amazing East Side restaurants & bars, and 4 from the relaxing Barton Springs Pool (open year-round), where you can get started on your journey the minute you land! You'll enjoy the stunning Austin city skyline view from my spacious patio as well as full kitchen access, Chromecast, and plenty of books to snuggle up to indoors. A wonderful oasis in the hustle of Austin's growing scene.
506 square feet of coziness :) I like to consider the aesthetic of the space as "grandpa minimalism" because of its old school charm in a new school way; lots of vintage pieces mixed with modern that inspires adventure and creativity. Feel free to cook a full dinner using any pots, pans, etc, turn on some tunes (always down to share my Spotify playlists with you!), and kick back. Also a fun thing I'd love to try is to collect any artwork you might be inspired to make while staying in the space. All of the artwork on the walls were made by my friends here in Austin and would always love more contributions! Of course no pressure, but just in case you're feeling an artistic itch, I've supplied sketch paper and colored pencils/pens :)
Quiet and peaceful neighborhood aka you won't be waking up to traffic sounds or early morning lawnmowers, but still be a stone's throw away from the bustling downtown areas or chiller vibes on the East Side. It's the perfect spot, central to the East Side, South Lamar, and 6th St. Most importantly (this is literally my favorite part about my apartment), it's less than half a mile away from Pan Asian restaurant, 888, which is open until 2am. Down the road on East Riverside, you'll find an HEB Plus, which has any item you could dream up — groceries, kitchen items, clothing, toys, furniture. You get the gist. Super convenient and open 24 hours. There are also smaller convenience stores about half a mile down Oltorf or Riverside. If you're into nature, there's an amazing trail through the Colorado River Wildlife Sanctuary very close by. If you need exact directions, just (SENSITIVE CONTENTS HIDDEN) that location. I suggest renting a bike and packing a picnic — it's so peaceful.
Cozy place within quick driving distance of major places in Austin. Very friendly hostess.
Rebecka
2017-03-17T00:00:00Z
Hannah's place was awesome for my husband and I. We were in town visiting for only 2 nights and had a pretty tight schedule. This place fit our needs perfectly. Mostly just in need of a place to sleep, but it was nice to have a nice clean bathroom to shower in (she left behind some clean towels for us to use) and a kitchen to make some coffee. Her apartment is unique, and you can tell she has good style senses. Wouldn't hesitate to stay here again. Value and perfect for us.
Aryn
2017-01-29T00:00:00Z
Cozy-quiet little spot. Hannah was super responsive, helpful and easy going.
Cortney
2017-03-12T00:00:00Z
Good place to stay. Conveniently close to a lot of sights and stores so you don't have to drive far
Vy-Trinh
2017-03-15T00:00:00Z
Hannah was a pleasure to work with and the apartment was adorable and cozy. More than enough for two people. The location was ideal, just far enough out of downtown, but not too far away. Highly recommended!
Kayla
2017-03-19T00:00:00Z
Hannah was great to work with. She communicated quickly and answered any questions we had. The location was sort of an expensive ride from downtown and entertainment.
Kyle
2017-03-16T00:00:00Z
Tipo de Quarto
Casa inteira/apto
---
Tipo de Imóvel
Apartamento
---
Acomoda
2
---
Quartos
Austin, Texas, Estados Unidos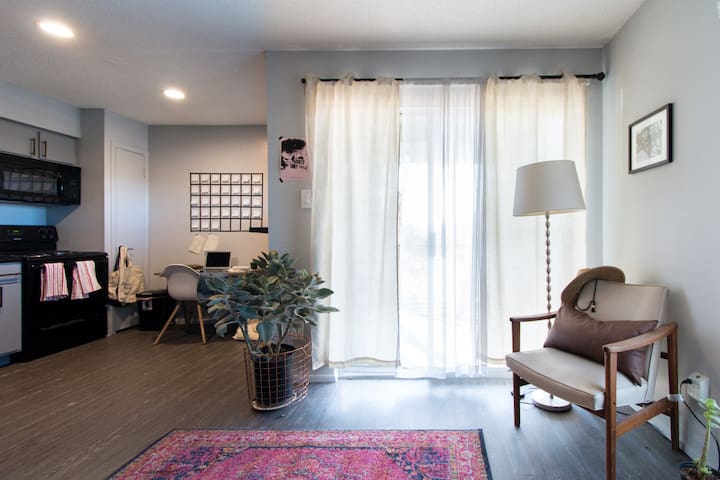 Cozy ducked off one bedroom , with a futon in the living room . Includes tv with movies, x box and games . Close to down town , and heb shopping center.
The host canceled this reservation 8 days before arrival. This is an automated posting.
Kristi
2017-01-20T00:00:00Z
Great place for someone who wants an entire apt to themself and does not want to break the bank! Great communication with Ricardo and place is exactly what you need if you're passing through town
Dan
2017-01-28T00:00:00Z
His place is cute and has a great location. The place smelled a lil smokey but as a smoker, it didn't bother me. He did mention on the listing that it was smoker friendly so unless you have issue with it, it's perfect. Def booking here again when needed.
Sunny
2017-02-15T00:00:00Z
Exactly as described, great location, great value.
Alicia
2017-02-11T00:00:00Z
Very accommodating! The location was very convenient as well.
Sydnee
2017-03-15T00:00:00Z
Tipo de Quarto
Casa inteira/apto
---
Tipo de Imóvel
Apartamento
---
Acomoda
4
---
Quartos
Austin, Texas, Estados Unidos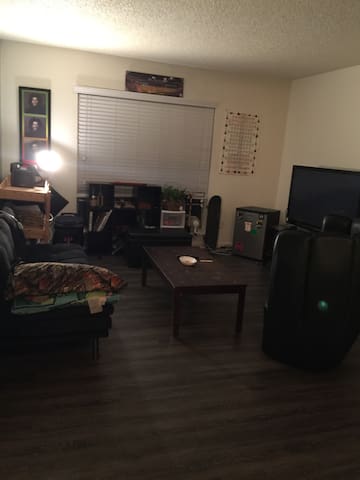 You will love this cute and cozy one bedroom designed for relaxation! Prime location - five minutes from Ladybird Lake, ten minutes from downtown, fifteen minutes from Zilker Park and Barton Springs, & twelve minutes from the airport. Situated in a friendly community, you have access to two pools, a basketball court, and an outdoor mini-grill area. Netflix and Amazon Prime available for streaming. Will provide toiletries, clean linens, fresh towels, tea and coffee.
You'll be welcomed with toiletries, a few snack items, WiFi password, and other helpful info :-)
Located in a rapidly growing part of Austin, you'll be close to everything. Just a short drive away from Downtown, funky East Austin, SOCO, and more! Also, there's an HEB right down the street, as well as Starbucks, Chipotle, Orange Leaf, etc. Very close to I-35.
Christiana's place was perfect for my weekend getaway! Her apartment was large, comfortable, clean, and had plenty of room for my friend and I. We flew in from Chicago and had little knowledge about Austin. Her place was conveniently close to the airport and downtown. So we had plenty of time to explore and not worry about catching our early flight. On top of her apartment, she's a great host too. She's easily accessible and made sure we felt comfortable once we arrived. She also provide us with Netflix and 24 hour pool access (yes!) Would definitely stay there when I visit again!
Jessica
2016-08-29T00:00:00Z
Excellent.Christiana is a nice host.She will give you all she promised.5/5 !
sunilkumar
2016-07-05T00:00:00Z
Area was close by & a small goody basket was given to us. She also gave us an extra bed for our guest.
Raghad
2016-09-06T00:00:00Z
Excellent Host!
Jean
2016-07-21T00:00:00Z
Although we did not get to meet Christiana in person, she was very accommodating and responsive! I couldn't believe we ever received some complimentary things. Thanks Christiana! Till we're back in Austin again!
Candy
2016-08-01T00:00:00Z
Had a great time at Christiana's place. She provided everything we need and was super fast to answer any questions we had. Would definitely book her place again if we are ever back in Austin!
Bruk
2016-07-31T00:00:00Z
Christiana made it very easy to check in and out if the apartment. The apartment was very clean and was located in a nice and quiet area. Would definitely stay here again.
David
2016-07-24T00:00:00Z
Tipo de Quarto
Casa inteira/apto
---
Tipo de Imóvel
Apartamento
---
Acomoda
4
---
Quartos
Austin, Texas, Estados Unidos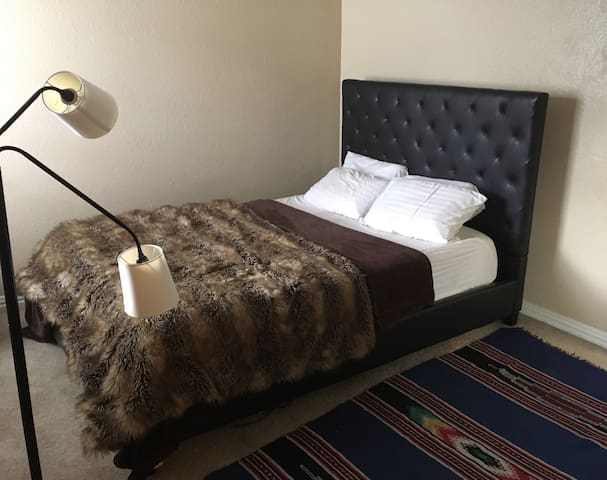 Built in 2005 3 bedroom / 2 bath condo. It's about 5-6 minutes from downtown and 5 minutes from the airport. Master has a memory foam queen, guest room 1 has a Sleep Number queen, and guest room 2 will have a queen Aerobed. 2 couches downstairs.
This is my home I am renting out during SXSW. I can be flexible on dates, just let me know what you need.
This place is the best location because it's 5 minutes from the airport and around 5-10 minutes from downtown, and you don't need to get on the freeway to get there. Great location. Right across from a golf course and just up the road from a huge park.
Tipo de Quarto
Casa inteira/apto
---
Tipo de Imóvel
Apartamento
---
Acomoda
8
---
Quartos
Austin, Texas, Estados Unidos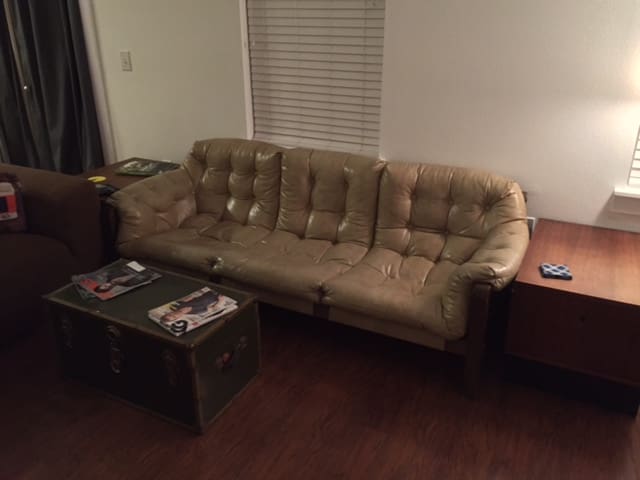 Come enjoy a getaway at this adorable private studio in east Austin. Feel right at home in this cozy, well lit room and private bathroom. Just 15 minutes from down town, 10 minutes from Cherrywood and only 5 minutes from the Mueller development. Welcome, now sit back and relax!
With pops of color and lively plants this room shines in the morning and evening hours while still cozy, comfy and dark at night. The eclectic art, bluetooth speaker/radio and seating area is perfect to enjoy a cup of complementary local coffee or english breakfast tea. Take a look through the welcome book to find great food, fun places to go and local tips from your Austin hosts.
In an up and coming neighborhood on the east side near 51st & Manor Rd you'll find an area bustling with life, biking & plenty of fresh air. Directly in the area is a corner store with an amazing local beer selection, a donut and pastry shop as well as a drive in movie theatre. With the Mueller development just minutes away up 51st you'll find access to shopping, restaurants, banks, a pool (when open) and a hospital. Just 10 minutes down the road on Manor you'll find, Cherrywood, one of the best walkable neighborhoods in Austin complete with fantastic dining, organic micro grocer, cozy bars, bike store and coffee shops.
Quinn was very welcoming, and helped with getting set up in the room/parking the first day. The studio was waiting nicely cooled by the AC (which was a relief in 100+ degree weather!), and had all the amenities necessary for a 6-day stay. Location was very convenient, and it took about 10-15 minutes drive to get anywhere, from downtown Austin to the airport. Would definitely stay here again if I visit Austin again! Thanks!
Jennifer
2016-08-17T00:00:00Z
Excellent experience! The apartment was very clean and the bed was extremely comfortable. Quinn was very nice and made us feel right at home.
Mikaela
2015-11-08T00:00:00Z
Quinn had fantastic directions, made it very easy to find even coming in at 2am. The stay was comfortable and the local beer was a huge plus! Thanks Quinn!
Shannon
2016-05-09T00:00:00Z
This was a great stay for me a my Puppy Ivan
Arthur
2017-02-18T00:00:00Z
This is the perfect place for a weekend in Austin. I was happy I did not have to pay for the price of a kitchen (like so many other listings), when I knew I wouldn't be using it. Quinn was still nice enough to provide coffee/tea and a fridge, which was great for leftovers! The location is perfect. It's an easy to drive to everything in Austin, but out of the traffic and overcrowding that Austin has been plagued with. The room was perfectly clean and comfortable. The mattress especially was like sleeping on a cloud! I will definitely be staying here again.
Abby
2017-02-26T00:00:00Z
Was a quite nice stay. The place was not cleaned properly was dead bugs on floor.
Ilean marie
2016-12-25T00:00:00Z
I had a great stay! Quinn was helpful and the description was spot on. Plus, the bed was super comfy. Thank you
Katy
2016-06-26T00:00:00Z
nice crash pad to see the city from
Chelsea
2016-10-29T00:00:00Z
Tipo de Quarto
Casa inteira/apto
---
Tipo de Imóvel
Apartamento
---
Acomoda
4
---
Quartos
Austin, Texas, Estados Unidos
Modern luxury in a light-filled downtown apartment. Large two bedroom within walking distance to the Lady Bird Lake and the hoppin' downtown district. Great local restaurants, running trails, and paddle boarding. Superb romantic weekend getaway.
This beautiful space is cool luxury with airy open planned main room and huge sunny balcony with outdoor seating. The master suite is white on white for romantically restful sleep. Master bath features a rockstar shower and enormous bath.
Tipo de Quarto
Casa inteira/apto
---
Tipo de Imóvel
Apartamento
---
Acomoda
5
---
Quartos
Austin, Texas, Estados Unidos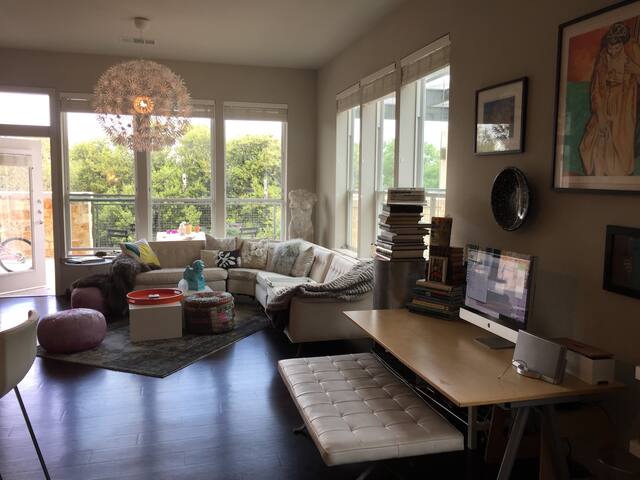 Garfield - Airbnb
:
Média de

4.56

de

5

estrelas, de acordo com

104

avaliações de hóspedes
1

–

18

de

300+ Alugueres de Apartamentos
Insira as datas para ver o preço total. Taxas adicionais aplicáveis. Podem ser adicionados impostos.