30 Apartamentos para Alugar
The beach is steps away. and you'll love the one bedroom apartment. It is a perfect cozy beach getaway.
Jeremy and Jane made for a most amazing experience. The house was clean, well apportioned, beautifully manicured and the hosts went out of their way to make me feel welcome. Not only are they gracious hosts but are now also great friends forever. Highly recommended.
Lyall
2016-10-16T00:00:00Z
My wife and I stayed at Jeremy & Jane's first floor apartment for 5 days and we truly enjoyed our visit to Juno Beach. This is an upscale new apartment with everything included and Jeremy was an excellent host. His suggestions on what to do and where to eat were extremely helpful and made our visit a memorable experience. The location is only a few minutes walking distance to the beach and the whole area is very scenic. We're so happy that we found this little piece of heaven in Juno Beach.
Frank & Lori
2017-03-25T00:00:00Z
Beautiful space and amazing location! Hosts Jane and Jeremy couldn't have been any nicer. A fantastic vacation and I will be back for sure!
Melissa
2016-12-18T00:00:00Z
Tipo de Quarto
Casa inteira/apto
---
Tipo de Imóvel
Apartamento
---
Acomoda
2
---
Quartos
Juno Beach, Flórida, Estados Unidos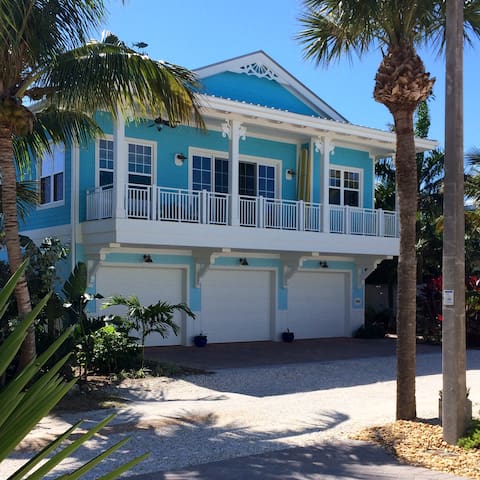 Contemporary apt in sunny Palm Beach Cnty, FL near beach with pool, tennis & many golf courses nearby.
Centrally located, lovely, contemporary apt avail in Palm Beach County, FL. 1200 Sq Ft (111.48 Sq M) with high vaulted ceilings and all new furniture. Two bedroom suites with king size beds and attached full bathrooms with showers & bathtubs and large walk-in closets.
Many restaurants and shopping in Palm Beach Gardens, some on the water with great views of boats cruising by. Shopping center is quick walk, directly across the street with large movie theatre, restaurants and big organic grocery (Whole Foods). Around the corner less than one minute drive is large luxury shopping mall. Beautiful beach/ocean is 5-10 min. drive. Boat, kayak and paddle board rental nearby on many waterways. If you like golf, Palm Beach County is a golf capital of the world with over 100 golf courses. Palm Beach Island & West Palm Beach has many great bars/restaurants and is 15 min drive away. Palm Beach Int'l Airport is 15min drive. Ft. Lauderdale/Miami is 1-1.5 hr drive. Orlando/Disney is 2 hr drive.
Host was very helpful and responsive. Lodging was clean, convenient, and comfortable. The convenience of the proximity to the Whole Foods for simple groceries/snacks was nice and there was plenty of sidewalk for a good run.
Ryan
2015-05-12T00:00:00Z
We had a great weekend staying at this location. Deborah had good communication and clear instructions. The apartment was clean, well decorated and in a great location. Would love to stay here again in the future.
Cheryle
2016-03-22T00:00:00Z
Deborah was quick to respond to all questions and correspondence. Getting the keys and accessing parking was a breeze. The apartment was clean and we'll appointed. Very accurate description in the listing. Access to beaches was great. Trader Joe's and Publix near by in addition to Whole Foods. We had a nice, relaxing week.
Madelyn
2015-04-18T00:00:00Z
Deborah was a great host and her place was amazing. She texted me mid week to make sure everything was good which was very nice. We had no problems at all and the proximity to "downtown" (where a bunch of bars and restaurants are) was walking distance. I will def. stay here again.
Frank
2015-01-27T00:00:00Z
I really enjoyed my stay at Deborah's apartment and will be back! I was in Palm Beach on business and I was tired of staying at hotels. Trying to find an alternative to a hotel, I found her place. I was SO PLEASED! The location was great, with access to everything. Her apartment was clean and well kept. I really liked the way it was decorated and the quality of her items. She was so accommodating, and worked with me. She is friendly and I enjoyed working with her. I will definitely be back
Alexandra
2014-08-24T00:00:00Z
Stayed at Deborah's place while in town on business. Place was great for the week compared to staying in a hotel. Deborah was great willing to answer any questions. A great experience all around.
Dave
2014-10-27T00:00:00Z
My dad and I enjoyed our stay at Deborah's stylish & clean apartment. The listing is exactly as pictured, has a driveway/garage, and is located in a quaint community next to a shopping mall where you can walk to Whole Foods for a coffee and then take a nice stroll around the area. Deborah was quick to respond and made sure we settled in smoothly. The apt is located on the 2nd floor. Palm Beach Gardens is centrally located - the ramp for I-95 is just a few blocks from the apartment and it's approximately 12 minutes to Jupiter, 25 minutes from Palm Beach Island and about 30 from downtown Delray. I would recommend this apartment to anyone who is looking for a comfortable, relaxing base for exploring the greater West Palm Beach area. We had a fun dinner at Rocco's Tacos in Palm Beach and enjoyed a lovely upscale meal at the Palm Beach Grille Palm Beach Island, followed by drinks at the boisterous Cucina bar across the street. I recommend checking out the beach at Palm Beach Island. Juno Beach in Jupiter is also nice - we had lunch at Guanabanas and played mini golf there (would recommend both).
Jessica
2015-01-20T00:00:00Z
Our stay at Deborah's place was great! The two bedroom, two bathroom setup was perfect for our 4 person group. The kitchen and living room area had everything we needed for our week's stay. Whether it was a quiet night cooking in the kitchen, or spending the day at BEAUTIFUL Juno Beach (Deborah's recommendation & only a quick 10 min drive!), this stay was everything we could have hoped for. We would definitely stay again. Thanks Deborah!
Danielle
2014-10-11T00:00:00Z
Tipo de Quarto
Casa inteira/apto
---
Tipo de Imóvel
Apartamento
---
Acomoda
5
---
Quartos
Palm Beach Gardens, Flórida, Estados Unidos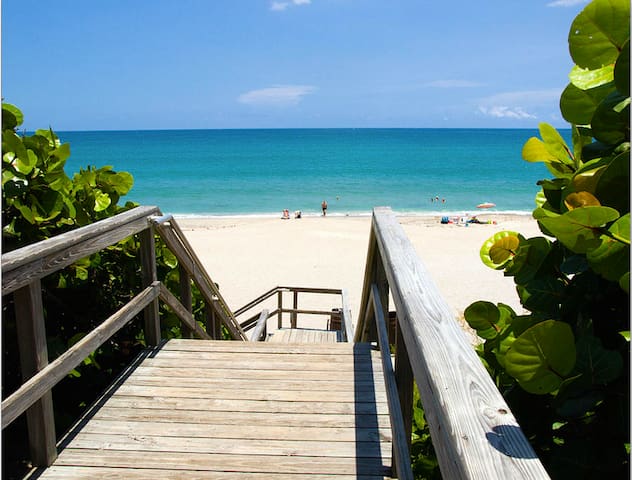 Simple and clean. Restaurants, theaters, beaches, malls, gym close by
Tipo de Quarto
Quarto privado
---
Tipo de Imóvel
Apartamento
---
Acomoda
2
---
Quartos
Palm Beach Gardens, Flórida, Estados Unidos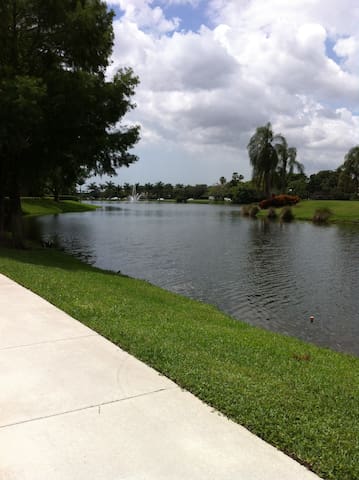 Bem-vindo às praias da palma! Estamos localizados a 5 minutos do centro de Palm Beach Gardens, onde há um Whole Foods, Cheesecake Factory, Urban Outfitters, Cobb Cinema, e toneladas de lojas, bares e restaurantes. Eram menos de 5 minutos do The Gardens Mall, onde encontrará lojas, como a Apple Inc, Saks Fifth Ave, Foot Locker, Macy e Nordstrom. 10 minutos de distância da praia de Juno, que é uma das melhores praias da costa leste.
Foram localizados no 2º andar. Nós temos 2 quartos, um dos quais é um quarto principal, uma sala de estar e sala de jantar espaçosa, uma máquina de lavar e secar roupa, e um pátio exterior.
Temos um Luxury Resort Style Apartment Complex, onde fora temos uma Vôlei de Praia Tribunal Sandy, vista orla, e novo churrasqueiras. Os seus menos de 4 minutos de distância a pé da piscina, Squash, e treino de ginásio. Temos 2 piscinas e academias em nosso complexo. O complexo também tem um grande campo de ténis mesmo ao lado da piscina para se refrescar ou bronzeado. Nosso lugar é de cerca de 3,5 milhas de distância do PGA National Golf Course. Eram praticamente ao virar da esquina da Legado Place Shopping, onde você encontrará uma Best Buy, Publix Greenwise Market, Pier I Importações, Ethan Allen projeto, Starbucks, Wine Total, e Barnes & Noble.
The host canceled this reservation the day before arrival. This is an automated posting.
Derrick
2017-02-12T00:00:00Z
Had a great stay at Malik's place. Malik was gracious and kept in contact with us. Met us when we arrived late. Answered all questions. Nice development with all the amenities. Close to shopping and Palm Beach. Family friendly development. We brought a teenage daughter and especially loved the 2 bedroom, 2 bath feature so she could have her privacy.
Kate
2017-03-28T00:00:00Z
For the first time using Air B&B this was an excellent introduction, Malik was a friendly and responsive host. His apartment provided us with all the space we needed. The complex was quite, well cared for and a great place to take morning walks. The beautifully cared for pool was a great place to relax. Would recommend to others.
Mike
2017-03-17T00:00:00Z
Spacious two-bedroom condo is an easy drive to the beach and other attractions. The condo complex has excellent amenities with a nice pool, gym and outdoor area with ample parking. Malik is a responsive host.
Angela
2017-03-05T00:00:00Z
Clean! As described!
Carly
2017-02-12T00:00:00Z
Malik's home was in a quiet development with nice amenities and a very central location. The gyms were large and had pretty much whatever you might need. We didn't use the pool but it looked very nice. We hardly heard any neighbors or noise at all except a train nearby late at night every hour (only on Friday night though). I'm used to it as I live near train tracks as well but someone staying here with a small child or a light sleeper might have issues with that. This is clearly out of Malik's control, however. Malik was a very responsive host who answered all questions in a friendly and prompt manner. Absolutely 5 stars for him. The place was very spacious with two bedrooms and two full bathrooms. We didn't spend much time hanging out in the place so it was fine for us. If you're looking for something more plush you might consider elsewhere, but it was fine for our stay as we needed no extra frills. Malik did provide some snacks and beverages (we did not indulge) but it was a nice touch. He also provided some basic toiletries and towels as well as closet space. Overall, we enjoyed our quick trip with little to no issues. Palm Beach is a beautiful area.
Courtney
2017-03-20T00:00:00Z
Malik's place is in a great location. Easy to get to from the airport, close to the beach and restaurants. We had a great stay and would definitely stay here again.
Kim
2017-02-07T00:00:00Z
Tipo de Quarto
Casa inteira/apto
---
Tipo de Imóvel
Apartamento
---
Acomoda
5
---
Quartos
Palm Beach Gardens, Flórida, Estados Unidos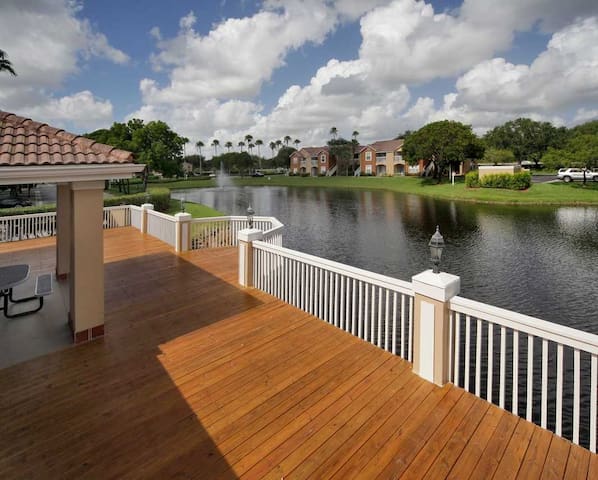 Walk to Downtown, Gardens Mall, restaurants and groceries. Located in gated community with heated pool, tennis courts and gym this newly remodeled home is ideal for families with children and those looking for a convenient and quiet stay.
2 bedroom 2 bathroom apartment with new design furniture. Quiet and spacious (1300 sqf/ 120 sqm). Both bedrooms have separate bathrooms and walk-in closets. Bedrooms are located in different end of apartment, that gives enough privacy also for two families. Apartment has nice covered balcony next to kitchen to sip coffee and enjoy your meals al fresco. View to the small lake with fountain. High speed Internet/ Wifi (download speed up to 75 mbit/s) throughout the apartment and balcony. Kitchen with fully equipped amenities and brand new appliances. Fridge with thru-the-door ice and filtered water. You can forget about carrying those water bottles around. Regular Cuisinart coffee-maker and Nespresso coffee-maker with capsules for espresso, cappuccino and latte. Brand new 50" Sony TV with 70+ channels in living room. Quality bedding, extra comfort memory foam firm mattresses in both bedrooms. Smaller bedroom has queen size bed, bigger bedroom has king-size bed. There is also one air-mattress and baby portable crib available. Extra sheets and comforter blankets available. Brand new washing machine and dryer in unit. Check also other amenities available from the list or let me know if you have any questions.
You are going to love the location. Everything is so convenient. BEACHES 10-15 minutes drive to Juno Beach. Good for surfing. Lifeguard on present. 10-15 minutes drive to Singer Island Beach (Ocean Reef Park). Features children's playground. 15-20 minutes drive to Riviera Beach Municipal Beach - wide beach area. Children's Playground 20-25 minutes drive - Blue Heron Bridge Scuba diving. SHOPPING 5 minutes walk to Gardens Mall - an upscale, two-story, enclosed shopping mall. Its anchors are Macy's, Sears, Bloomingdale's, Nordstrom, and Saks Fifth Avenue, and it features more than 160 specialty shops and restaurants. 5 minutes walk to Downtown - also features many shops and restaurants, carousel for children and Cobb Theaters Cinema. 2 minutes walk to Legacy Place - features Greenwise Publix groceries, Best Buy electronics, many restaurants and some fashion stores. 20 minutes drive - Palm Beach Outlets - the best outlets in the area. Saks 5OFF, Nordstrom Rack, Calvin Klein, Tommy Hilfiger - to name a few. Especially good for children's clothing and shoes.
Great apartment: modern and very clean. Location was great: within walking distance of supermarket and shops at Legacy Place. Close to Downtown and the Garden Mall and easy access to I-95. Only negatives: limited TV channels (no CNN or ESPN for example), limited parking for guests and train noise at night. Evelin was a great host and was very responsive with any questions or problems.
Gary
2017-04-01T00:00:00Z
Great apartment in a great surrounding. nice pool area, nicely equipped gym; Shops are in walking distance. Beach is 10min drive. We enjoyed every day. Great communication. Equipped for babies which was great for our 10mth old!
Oliver
2016-06-05T00:00:00Z
The condo is exactly what it looks like in the pictures. It is stylish and very conveniently furnished. The swimming pool (+ barbecue-area) is only 50 meters away, in a beautiful, upscale compound. A Publix Greenwise is on walking distance, there's an indoor ànd an outdoor mall just across the street and the neighbourhood is dotted with nice restaurants. Juno beach is a 5 minute drive, but we preferred Boylston municipal beach, which has sunbeds for rent and a nice little shop for drinks and sandwiches/salads. Evelin is a wonderful host - she's very accessible, even when abroad. And when our flight was 12 hours delayed, we could stay longer without a problem. I would absolutely recommend staying at her place. We had a most wonderful holiday!
Elke
2016-08-21T00:00:00Z
The apartment was situated in an excellent location, the facilities within the complex were fantastic and we enjoyed playing tennis and relaxing by the pool. The choice of restaurants and shopping was great. The Apartment was beautifully decorated, clean and had all of the utensils and appliances that we needed. We would love to return in the future Thank you
Danny
2016-04-24T00:00:00Z
Tipo de Quarto
Casa inteira/apto
---
Tipo de Imóvel
Apartamento
---
Acomoda
6
---
Quartos
Palm Beach Gardens, Flórida, Estados Unidos
Location, location, location! Close to restaurants and dining,beaches, the city center, parks, art and culture, golfing, PGA Blvd, our famous Gardens Mall, and a short drive to Roger Dean Stadium! Free parking, beach, cable and wifi. You'll love my place because of privacy, clean, comfortable, very quiet, fully stocked kitchen and convenient location close to everything! Complete with fresh clean linens and towels, my place is good for solo adventurers, students, and business travelers.
Your kitchenette is fully stocked with dishes, cookware, pots and pans, utensils, sugar/sweetners, coffee, some pantry items, single burner, microwave, mini fridge, coffee maker, french press, water kettle, etc. You also have access to the washer and dryer within your studio efficiency!
Plenty of golf, 5 minute drive to the beaches, short drive to Roger Dean Stadium for Spring Training, world famous shopping at the Gardens Mall which is a short 3 minute drive, and an abundance of great notable restaurants within very short distance from the studio efficiency! :)
Natalie's place was perfect for my trip to Palm Beach! It was exactly as described and pictured. Beautiful, clean and simple efficiency. Quiet neighborhood with nice neighbors. Only 6mins from class, 15min from Juno Beach, and only a couple minutes from natural parks! Natalie responded promptly to questions and inquiries, provided so many nice amenities, and was a joy to meet. She was the best part! What a great experience. I can't wait to come back. Thank you!
Judy
2016-10-02T00:00:00Z
Excellent place for various needs of traveling. Comfortable setting, quiet area. Short distance to great local eats and outdoor activities. Natalie is an excellent host wants to make sure you are taken care of during your stay.
Aaron
2017-02-03T00:00:00Z
Natalie is an excellent host! She was so hospitable, sweet, and easy to talk with. She gives you your privacy while still being available if you need her. The house was great. It's on a very quiet street and was easy to get to stores and beaches. The guest room had a private entrance on one side of the house and included a bedroom, bathroom, and kitchen (with small fridge, microwave, single burner, dishes, pans, utensils, as well as a washer and dryer). I would definitely recommend staying here if you're visiting the Palm Beach area (and be sure to check out the Marinelife Center in Juno!).
Ashley
2017-02-20T00:00:00Z
Stayed for a continuing education class nearby. Nice to have kitchen and laundry access for longer stretches away from home
Kelsey
2017-01-29T00:00:00Z
Simply put,..Natalie is an amazing person and host!!! She immediately made me feel at home and always made certain that I had everything necessary for a comfortable stay. It was a joy staying as her guest and I'll definitely be back!! The apartment is attached to the main house with a private entrance, bath and small yet efficient kitchen. There's laundry inside of the apartment which was a huge convenience / plus. Located on a very quiet street, close to the beach and fantastic PGA Blvd. restaurants. I'd describe it as EXTREMELY cozy and comfortable. The bed was definitely made for sleeping! Trust me...You'll have been "Air BnB blessed" to meet Natalie and stay at her place!!!
Christopher
2016-12-13T00:00:00Z
Natalie was a wonderful host. Very attentive and responsive to any needs or concerns. I would book with her again in an instant!
Matthew
2016-09-10T00:00:00Z
Natalie is a gracious and responsive host. Her abode is quiet, clean, and worked well for my needs. I'd happily stay here again.
Sandy
2017-02-10T00:00:00Z
excellent value for money, Natalie is a great host and if you have transport location is great.
Clifford
2017-02-17T00:00:00Z
Tipo de Quarto
Casa inteira/apto
---
Tipo de Imóvel
Apartamento
---
Acomoda
1
---
Quartos
Palm Beach Gardens, Flórida, Estados Unidos
Bela 2/2 no coração de Palm Beach Gardens. Perto de compras, vida noturna, golfe e as belas praias. Você pode jogar ténis, paddleboard, bicicleta, natação, barco e, em seguida, comer em alguns dos melhores restaurantes e dançar a noite toda no paraíso!
2/2 no muito desejável área de Palm Beach Gardens. Completamente renovado e designer decorado esta unidade está dentro de uma milha de The Gardens Mall e perto de mais de 300 campos de golfe. Restaurantes, vida noturna e as belas praias de areia branca de Palm Beach County estão ao seu redor. Complexo tem uma piscina e campos de ténis privados tribunais. Escondido em uma comunidade bastante esta unidade tem tudo isso.
Cheryl was amazingly helpful and accommodating! The unit was supplied, clean, secure, and the pictures shown were accurate. I would highly recommend this space! I was very fortunate find this (URL HIDDEN) was perfect for our stay. Thank you, Cheryl!!
Barbara
2015-07-30T00:00:00Z
Pictures are very true to reality. House was clean and comfortable. We used this condo for a business trip, so not much time was spent here. I wish we could have seen the sights a bit more, so I can't speak to that. It was very accessible to shopping and restaurants. Cheryl was quick to respond to any communications, and I would definitely recommend her place to future renters.
Rachel
2016-07-03T00:00:00Z
Great communication, great home - perfect for what we were looking for! Definitely recommend it.
Maria
2016-08-20T00:00:00Z
Cheryl was a great host! I live locally and had friends in town while I was renovating my bathroom. I decided to use AirBNB for the first time. And I couldn't have been happier. The place was great and felt like a home away from home. Wonderful experience. I HIGHLY recommend!
Michael
2015-05-22T00:00:00Z
After 3 weeks staying in 5 star hotels in Europe, New York, and Palm Beach we were really ready for a private home away from home experience and some home cooking. Cheryl's lovely property was just perfect. In a peaceful, safe but still central location. Our car just outside the unit with a 40ft. walk to the front door, with easy ground floor access, great for us as we don't travel light. The unit is very spacious, with 2 large bedrooms and 2 full bathrooms, both with great showers and towels. The master also has a large walk in robe. The K S bed is super comfy, and TV in armoire is an added bonus. Cheryl has appointed and decorated the apartment very tastefully, with restful designer colours and beautiful prints throughout. The spacious dining / living area looks out on a small private courtyard with full size grill and furniture. The kitchen is complete with full size appliances, perfect for our 2 week stay. Temperatures were in the low 90's during our stay and the air conditioning was brilliant - nice and quiet in the bedrooms. We also enjoyed the swimming pool available in the complex. We would thoroughly recommend this apartment. Cheryl was very helpful when needed but not intrusive. Many thanks for a very comfortable stay.
Annie
2013-10-11T00:00:00Z
It's exactly as photos.
Theresa
2016-11-21T00:00:00Z
Lovely property , centrally located . Cheryl was very helpful
andy
2017-01-06T00:00:00Z
Tipo de Quarto
Casa inteira/apto
---
Tipo de Imóvel
Apartamento
---
Acomoda
4
---
Quartos
Palm Beach Gardens, Flórida, Estados Unidos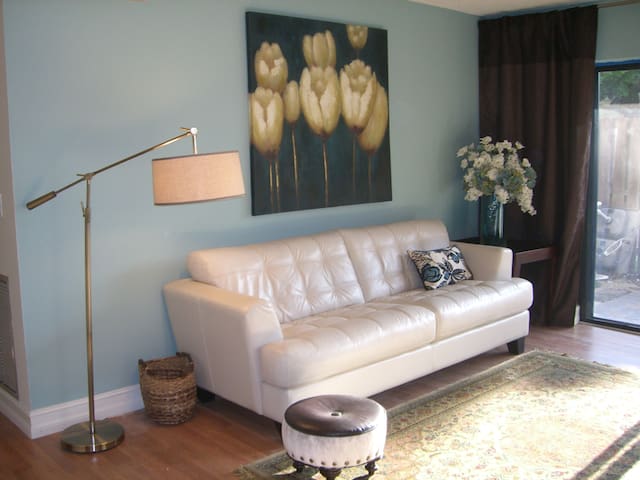 My place is close to parks, art and culture, restaurants and dining, great views, Gardens Mall, Downtown at the gardens, Legacy Place. . You'll love my place because of It is very quiet and peaceful and the balcony is a wonderful spot to relax and enjoy the evening..
Walter is a truly nice guy and very welcoming. He even took me out for breakfast on my last day. Any problems I had were fixed without issue or fuss straight away.
Chris
2017-02-12T00:00:00Z
Walter was a great host and very accommodating and helpful. If I had any questions or needed anything he was quick to answer. He had a great sense of letting me have privacy while at the same time making me feel comfortable and being a good host.
Eric
2017-04-05T00:00:00Z
Walter was there to greet my arrival. He made me feel welcome and asked me to let him knows if I should need anything. Location was great. It is across from Palm Beach Garden Downtown with great restaurants. Quiet neigh hood.
Ardan
2017-01-11T00:00:00Z
This was our first airbnb experience and it was perfect! Walter's place was clean, quiet, and cozy. He was very accommodating.
Coty
2017-03-25T00:00:00Z
Walter is a great host. My stay could not have been better. The place is clean, cosy, and very convenient. Walter is very friendly and easy-going. I recommend 100%.
Nicolas
2017-02-23T00:00:00Z
Great place
Lindsay
2017-03-26T00:00:00Z
Accurate listing. Very friendly, welcoming and helpful host. This is what it says - you have a large en suite bedroom in a home! Given our own space, if we wanted to socialise Walter happy to do so but also happy to give us our own time/space. Easy to find - parking good. Very central.
Moira
2017-02-24T00:00:00Z
Great stay! I would definitely book
Carey
2017-01-07T00:00:00Z
Tipo de Quarto
Quarto privado
---
Tipo de Imóvel
Apartamento
---
Acomoda
2
---
Quartos
Palm Beach Gardens, Flórida, Estados Unidos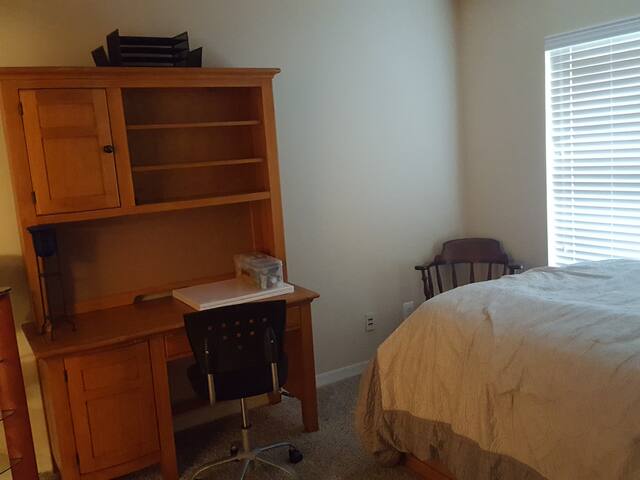 sala privada bonita com pelúcia rainha Sealy ExtraSoft, gel infundido colchão de espuma em um grande apartamento espaçoso 1.400 pés quadrados com tetos de catedral. cozinha gourmet com novos aparelhos de aço inoxidável e bancadas de granito. Luz colorida pisos de madeira que dão a este espaço um ambiente acolhedor "praiano" sensação Pottery Barn. Varanda ensolarada. O acesso ao jacuzzi piscina e ginásio. 5 minutos do centro da cidade no Shopping Jardins, 10 min de carro da praia e 15 milhas de carro até o aeroporto.
Todo o espaço é novo e inclui balcões de granito, aço inoxidável aparelhos, backsplash de pedra e piso de estilo de madeira.
A comunidade do apartamento magnífico localizado ao lado do Country Club em Mirasol, uma comunidade 2,300 acre situado entre reservas naturais, lagos requintados e campos de golfe. Ele também está em frente ao lendário premier Golf resort destino & spa at PGA National. O apartamento dispõe de serviços e instalações extensas, incluindo aptidão grupo virtual sob demanda, exercício & fitness center, sala de bilhar, centro de mídia e um belo deck da piscina tropical com spa. O apartamento de dois quartos está a minutos de Palm Beach Gardens premier shopping; restaurantes, spas de classe mundial, e belas praias.
Laura was amazing. Laura's hospitality combined with location & wonderful amenities makes this a perfect destination.
Rajendra
2017-04-01T00:00:00Z
Tipo de Quarto
Quarto privado
---
Tipo de Imóvel
Apartamento
---
Acomoda
2
---
Quartos
Palm Beach Gardens, Flórida, Estados Unidos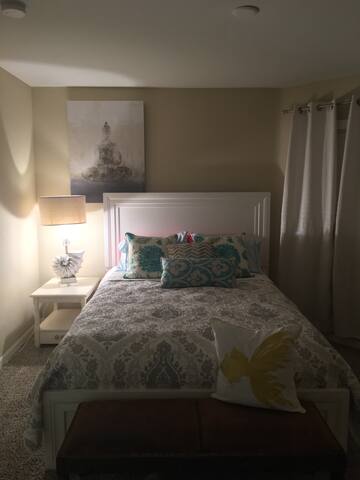 Enjoy a uniquely decorated apartment in the heart of Palm Beach Gardens. In a small community with pool and gym access (The Fountains). Screened in porch. All the kitchen amenities you would want (I'm a chef). 15 minute drive or $12 uber ride to Jupiter Beach or Downtown West Palm.Dog friendly!!!!
Old Hollywood decor. Light and airy. Beautiful old school furniture. Fully stocked kitchen as far as cooking utensils and pots and pans.
Dog park. 2 pools. Gym. Very friendly neighbors. Just a 10 minute walk from tons of restaurants and shopping. Only a 10 minute drive to Roger Deane Stadium.
Clean apartment with screen porch convenient to attractions and restaurants. Minimalist furnishings. No table for eating, no coffee maker, bed is on the floor.
Jim
2017-03-17T00:00:00Z
Jessica is great! Quick and friendly communication. Clean home. Close to great restaurants, yoga, coffee and 95.
Jeffrey
2017-02-16T00:00:00Z
Jessica was great and the apartment was perfect fir our needs; if in ever in the area again I'm looking her AirBnB up first!!!!!
Todd
2017-02-12T00:00:00Z
Great little place, love the dog park within walking distance. Close to grocery store and great restaurants!!! Jessica was always very responsive and easy to talk to, she was full of great recommendations, my fav was the farmers market on sundays, within a block from her house. Perfect! Close to the beach, the mall, outlets... great stay!
claudia
2017-02-20T00:00:00Z
Perfect location , unbelievably clean and tidy condo thanks for making everything so easy Jessica enjoyed the week
Tim
2017-02-26T00:00:00Z
The location of Jess's place is ideal! Close to Publix and tons of restaurants, which I was able to walk to even though I had a car. The apartment itself was cute and had the basics, bed, couch, tv, kitchen. I docked a star because the smell of dog (urine) was overwhelming for me. However she does say in the ad that it is pet friendly, so if you are used to those smells this place would be perfect. The kitchen and living room were clean and convenient. The wifi and cable worked great. Overall I appreciate the opportunity to stay here.
Melana
2017-03-24T00:00:00Z
We were in the Palm Beach area to attend spring training games. Jessica's place is 6 miles from the Ballpark of the Palm Beaches so it is perfect for us. The location is close to restaurants and a Dunkin Donuts is close by.
Karen
2017-03-14T00:00:00Z
Jessica's place is a perfect location in Palm Beach Gardens for whatever activity you wish to do! She is a great host and communicates promptly! The place is exactly as explained and is nice and quiet. I would recommend anyone wanting to go to the Gardens to stay at Jessica's place.
Jaclyn
2017-03-18T00:00:00Z
Tipo de Quarto
Casa inteira/apto
---
Tipo de Imóvel
Apartamento
---
Acomoda
2
---
Quartos
Palm Beach Gardens, Flórida, Estados Unidos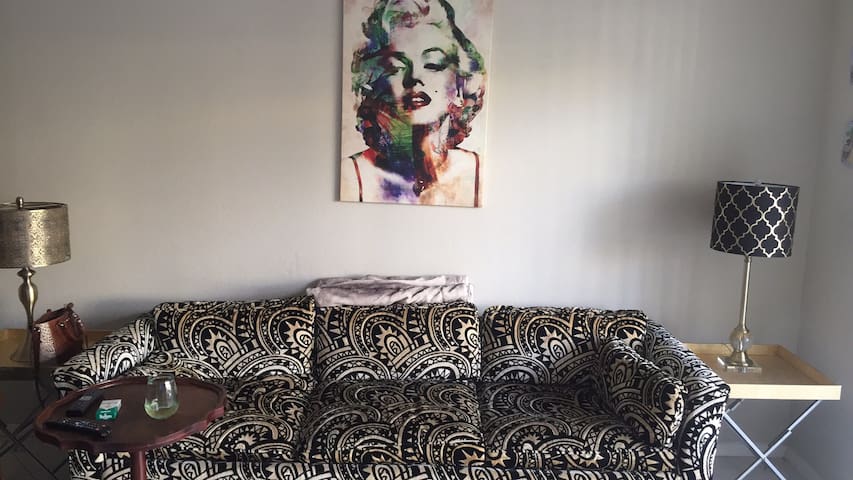 Stay with us! We will always be lower than our competition on price. Best view and best value guaranteed! Spend your vacation the way you deserve! Enjoy the magnificent views from the 15th floor balcony, the beautiful pool area serviced by its very
Place was as discribed very nice vert comfortable and pretty much as discribed. Beach was beautiful and hotal amenities were A-1 Used the spa and work out room very cool. Few things were not mentioned Valet parking overnight $25.00. The kitchen was very basic but enogh for a vaction need except freezer was not working well so room service provided bags of Ice at N/C. Two pools and kids area perfect for family. Would recomend highly.
Daniel
2016-09-06T00:00:00Z
Great place to stay!!! Very accommodating!! Highly recommended!
Mike
2016-07-25T00:00:00Z
The host canceled this reservation 137 days before arrival. This is an automated posting.
Anjali
2016-08-10T00:00:00Z
Excellent condo with very nice furnishings. The views are breathtaking of both the ocean and the surrounding city. Even the pullout couch was comfortable. Enrique was a very responsive host. We showed up about 30 minutes early for checkin and he called the front desk and got them to check us in early. The only negative thing to note is that there is construction taking place on the high rise next door. It does cause some noise but it is manageable and the rest of the condo still makes it worth it.
Doug
2016-02-27T00:00:00Z
Great place High end features Great staff would highly recommend
Donald
2017-03-29T00:00:00Z
Tipo de Quarto
Casa inteira/apto
---
Tipo de Imóvel
Apartamento
---
Acomoda
6
---
Quartos
Riviera Beach, Flórida, Estados Unidos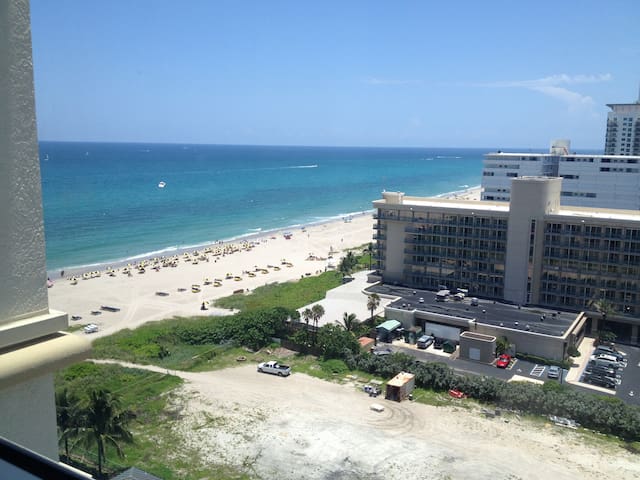 LUXURY CONDO ON SINGER ISLAND, 2 BEDROOMS & 2 BATHROOMS, OCEANFRONT, 2 BALCONY, 1600PI2, KINGS BEDS W/ PRIVATE BATHROOMS FOR EACH ROOM, BBQ, POOL, BAR, FIRST LEVEL UNIT, IDEAL FOR 4 PEOPLES, PRIVATE ACCESS TO THE BEACH,
Convenient to both Beach and pool.
Pam
2017-03-05T00:00:00Z
Tipo de Quarto
Casa/apto inteiro
---
Tipo de Imóvel
Apartamento
---
Acomoda
4
---
Quartos
West Palm Beach, Flórida, Estados Unidos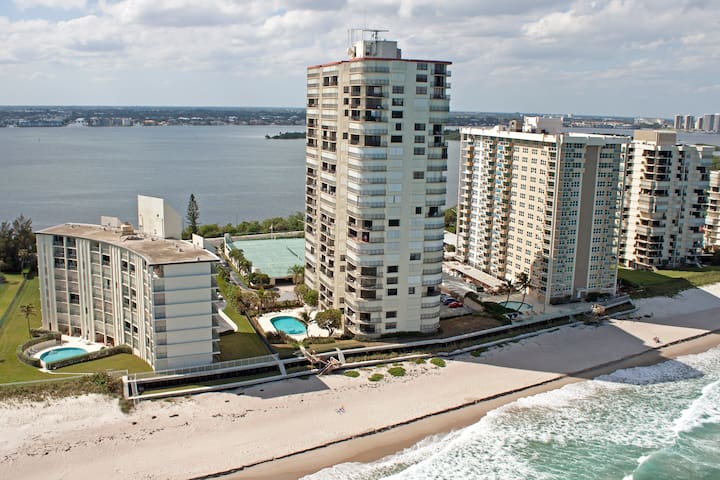 My place is close to the beach. My place is good for couples, solo adventurers, business travellers, and families (with kids).
Great Key West Family Style Home that was remodeled in 2014. Viking appliances, granite throughout, wood and stone flooring, over size pool, great layout for privacy and best location in Palm Beach Gardens. 5 min from the beach, Gardens Mall, great restaurants, fishing, golf, boating and more!
Tipo de Quarto
Casa inteira/apto
---
Tipo de Imóvel
Apartamento
---
Acomoda
8
---
Quartos
Palm Beach Oeste, Flórida, Estados Unidos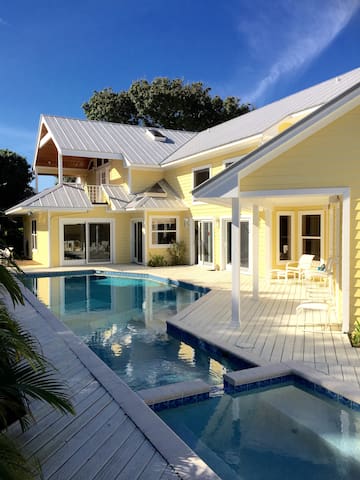 Bem vinda! 2 andares em estilo townhouse condomínio curta distância da praia e apenas uma milha de distância de todos os bares à beira-mar famoso de Júpiter! 2 suítes master no andar de cima e puxe queen baixo. Luxuoso pátio de 2 andares com tons de privacidade. tinta fresca e novo piso no andar de cima, cozinha brilhante e área de bar com gavetas macio perto e todos os utensílios de cozinha! 70 "pool INTELIGENTE Comunidade! TV & banheira de hidromassagem na propriedade, bem como a excelente bar e restaurante Beach House, com bar exterior piscina. DESCONTOS PARA MÊS MULTI!
Em East Jupiter em frente ao Jupiter Riverwalk & adjacente ao Harbourside, uma praça longe de Cinepolis theater de luxo, uma rua de distância da praia.
The place was great, just as described. There's a very nice pool just a short walk away. We run and bike. There is a great running trail a couple blocks from the condo and easy access to A1A and Jupiter Island for great biking. The beach is close. We had everything we needed in the condo. It's beautiful and comfortable. Would stay here again.
Sarah
2017-03-24T00:00:00Z
My husband, two kids and I absolutely loved our stay at this luxurious, quiet condo near the beach. It was immaculately clean when we arrived, with every appliance and amenity you'd need in the kitchen. Both showers were strong and the beds were all very comfortable. The big screen TV in the living room was the largest we've ever seen -- a huge upgrade from the already-nice TV shown in the photos with the listing. We absolutely loved the screened-in Florida room, where we ate breakfast every day and watched the residents going for their morning strolls. (My daughter learned to get dressed for breakfast since the walking path went right by our window.) The view was so scenic and lovely -- it felt like a top-notch resort. All appliances worked seamlessly and the paper/plastic goods were well-stocked. The nearby public Jupiter Beach had ample free parking and a dramatic rolling surf that our kids enjoyed jumping. We found great bagels nearby at Brooklyn Water Bagel and loved the brunch at Another Broken Egg Cafe. There were many more shops and restaurants just up the street than we could explore, since we spent most of the time visiting relatives. Very convenient grocery store, also. We would love to come back to S.F.'s place on our next trip to the area! Highly recommended.
Katherine
2017-01-17T00:00:00Z
The condo was excellently located, easy to access, and very clean. Communication was fantastic as well!
Evann
2016-11-27T00:00:00Z
We felt welcomed from the first time we contacted the host about date availability as they gave us immediate preapproval and were gracious and excited in their emails about us staying at their condo and visiting their beloved city. They were amenable to the possibility of having an extra guest (which in the end, we did not) and our having friends over to visit. It became a favorite hang-out over the weekend. The condo was spacious, comfortable and well stocked. All that was missing in the kitchen was a juicer for our little, key limes when we made a pie! We loved the keyless door bolt, the two levels, plenty of seating, the pool and the friendly neighbor from upstairs who came to check on us from time to time and make sure we were doing well. The location to Jupiter was everything the host said -- easy to find our way to our destinations, convenient to lots of great eats, very nice walking paths, easy access to the beach, quiet at night with very friendly locals every where we went. We hope to go back again next year.
MP
2016-09-20T00:00:00Z
Would book again if I am in the area! Place was clean! Had what we needed! Great location for us!
Eric
2016-10-24T00:00:00Z
Everything was as described and accurate. We had a wonderful trip to Jupiter. The condo was just perfect for the three of us. My daughter had a friend stay a couple of nights as well. The rooms were large enough for us all to hang out and not feel too crowded. The beds were very comfortable. The kitchen had everything we needed and it was nice to have the laundry right there off of the kitchen. The living room couches were also very comfortable and there is room for more guests with the pull out couch if needed. My husband loves to fish and caught plenty of Bass in the lake just steps in front of our patio, just perfect. The host was great at responding very quickly to any questions I had as well. The community pool was lovely although we did not hang out there much as we walked to the beach a lot. The Beach House restaurant has an awesome vibe and great food. We ate in and had take out as well. The Harbourside area in Jupiter is just a walk away, as are many shops and restaurants. We met some lovely residents in the complex that made us feel totally welcome, I wish we could've stayed longer. Overall the condo is in a great location for everything we needed. Especially the fishing!!!! I would love to live there, we will definitely be back again as soon as we can.
Jackie
2016-11-14T00:00:00Z
Great location! Very comfortable condo in walking distance to lots of great restaurants!!! Awesome pool and tiki bar area. Beautiful 'River Walk' nearby for a bit of exercise. I would highly recommend this location. Wonderful, relaxing vacation!!
Amy
2017-01-02T00:00:00Z
Tipo de Quarto
Casa/apto inteiro
---
Tipo de Imóvel
Apartamento
---
Acomoda
6
---
Quartos
Jupiter, Flórida, Estados Unidos
Enjoy this comfortable townhouse in the heart of Jupiter. Two minute walk to Publix grocery store, Starbucks, and restaurants. Minutes to the areas beautiful beaches, Rodger Dean Stadium, The Gardens Mall, and Jonathon Dickinson State Park. Twenty minutes from downtown West Palm Beach and airport.
Beautiful neighborhood with great location. You can easily walk to a Publix grocery store, Starbucks, and restaurants in under two minutes. Located only minutes to our beautiful beaches, Jupiter Inlet, and the Juno Beach fishing pier, less than three miles to Abaca Town Center, Rodger Dean Stadium, and Harbourside Place. Jonathan Dickinson State Park and world class shopping at The Gardens Mall are within a fifteen minute drive while downtown West Palm Beach and PBI Airport are twenty minutes away.
Safe, quiet, and family friendly neighborhood. Conveniently located. Easily walk to Publix grocery store, Starbucks, restaurants.
Bryan's place is set up very well. Everything was clean and orderly. The place is quiet and comfortable. Check in was easy and he is clearly very organized. Overall everything was perfect!
Jonathan
2017-01-17T00:00:00Z
Teresa
2017-02-12T00:00:00Z
Fun first stay on AirBNB, and Bryan is an excellent host. . Excellent full kitchen with Publix food store, steps away. Also, satisfied with safe parking, home/room security, clean bathroom, convenient washer/dryer. Place is in an good location for Palm Beach Gardens. For lap swimmers/walkers, excellent Jupiter beach and N. County Aquatic center within 10 - 15 minutes, depending on traffic/ island drawbridge!
david
2017-02-24T00:00:00Z
Great place, nice location.
Eric
2017-01-23T00:00:00Z
Bryan is so flexible, laidback and friendly to talk with. Very charismatic and loves traveling, sea creatures, etc. Has plenty of travel tips and adventures to share. Originally, we planned for 5 days to stay with Bryan but my fiance wanted to take me to Disney World. Bryan allowed me to adjust to 3 days and then our flight was delayed and had to adjust to 2 days. He was very accommodating and made our vacation stress free. His place is very clean (cleaner than some hotels) and nearby beaches. Overall, I'd recommend Bryan as a host. He even let us temporarily store our paddleboards at his place and offered free muffins and snacks. My fiance and I travel plenty and stay at DoubleTree and plenty of air bnbs. By far, the best airbnb we have stayed at. What more can you ask for in a host! :)
Hillary
2016-12-16T00:00:00Z
Bryan's place is awesome! My husband and I were down for Spring Training and it literally five minutes from Roger Dean Stadium. It is also super close to some delicious restaurants right on the water and literally steps from a Publix and Starbucks! Bryan is so easy to work with and was very accommodating to anything we needed. Would definitely recommend!
Katie
2017-04-02T00:00:00Z
Bryan is a great host and the house is very comfortable. The location is a quick drive or Uber/Lyft from the beach and many other amenities. There is a Publix less then 3 minutes away by foot too. Bonus, really soft luxurious bath towels!
Chris
2017-01-26T00:00:00Z
Bryan's house is great comfortable, quiet, wonderful location to all things Jupiter. Plan on staying again.
Robin
2017-01-16T00:00:00Z
Tipo de Quarto
Quarto inteiro
---
Tipo de Imóvel
Apartamento
---
Acomoda
2
---
Quartos
Jupiter, Flórida, Estados Unidos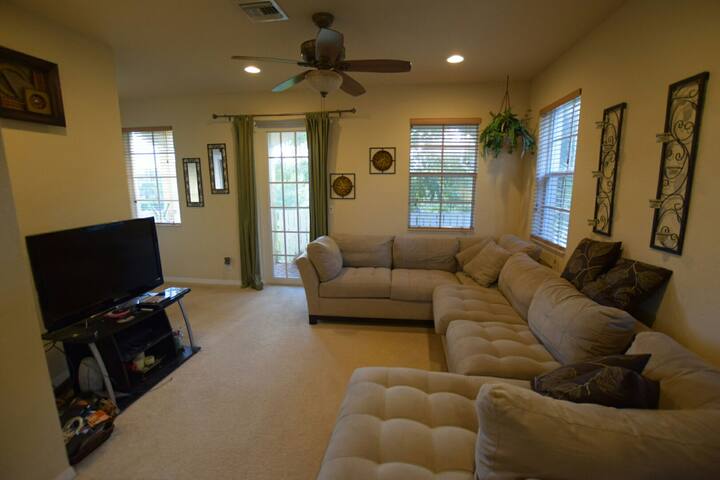 Spacious apartment with private room and bath, fabulous kitchen, comfy leather sofa, entertainment center new appliances and balcony! Short drive to the beach, walking distance to the town center with shops and restaurants. Convenient location!
The host canceled this reservation 3 days before arrival. This is an automated posting.
Thomas
2017-03-27T00:00:00Z
Tipo de Quarto
Quarto privado
---
Tipo de Imóvel
Apartamento
---
Acomoda
2
---
Quartos
Jupiter, Flórida, Estados Unidos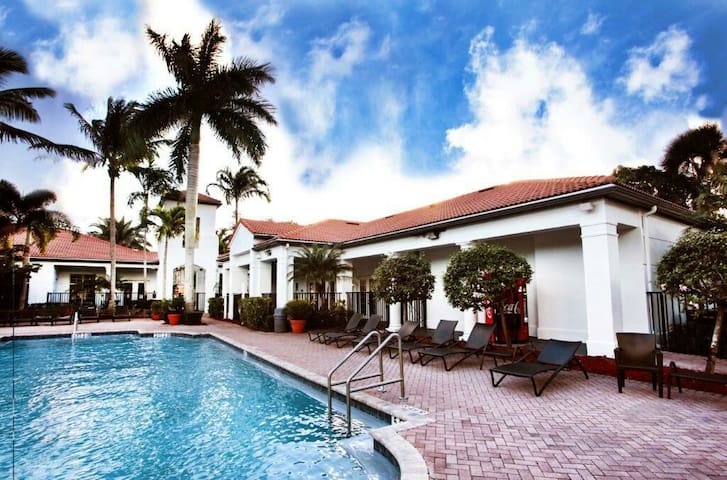 Beach bungalow. Walking distance to beautiful Jupiter beach. Private courtyard. Use of three pools.WiFi, flat screen tv's, very beach feel. You can hear the ocean waves
This condo was just a short walk from the dog beach and there are two pools located in the complex. It was a short drive to movie, restaurants, and grocery store. Mike was a rear host, very attentive while we made the arrangements to stay there. He had fresh fruit, flowers, and breakfast food stocked and ready when we arrived.
Sue
2017-01-20T00:00:00Z
Very nice place and very good value. Neighbors in the complex are very friendly.
Nicholas and Patricia
2017-03-18T00:00:00Z
Loved this place! So private and peaceful!
Erica
2017-01-22T00:00:00Z
It was great staying here. So comfortable and quite. Close to so many things. Came for a quite New Year's Eve getaway and was not disappointed. I recommend bringing a bike to get around it's so pretty! Will be staying here again!
Mary
2017-01-01T00:00:00Z
Nice quiet condo. It was in a community, neighbors were friendly. Loved the little courtyard leading into the condo, provided a quiet, private outdoor space to relax.
Bronek
2017-01-30T00:00:00Z
This was my first Airbnb experience and it was great. My host was prompt in responding to all my inquiries. This little condo was perfect for my stay. I especially liked the giant garden tub and enclosed patio area. I would be more than happy to stay here again, and it's super close to the beach and everything on US-1.
Liane
2017-03-23T00:00:00Z
Mike was most attentive, and available, yet not intrusive. The refrigerator was stocked with fruit, bagels, muffins, cream cheese, etc., which was much appreciated. He even included a bottle of wine and some flowers. We stayed a full week, so cooking some meals was important to us and the kitchen was adequately equipped for that. The ground floor apartment is part of a large condominium complex approximately one third of a mile away from the beach which made it easy to enjoy long walks every morning. A safe and quiet neighborhood with pleasant neighbors contributed to our very agreeable stay at Mike's place. We would definitely consider returning here in the future.
Meryl
2016-12-28T00:00:00Z
Tipo de Quarto
Casa inteira/apto
---
Tipo de Imóvel
Apartamento
---
Acomoda
2
---
Quartos
Jupiter, Flórida, Estados Unidos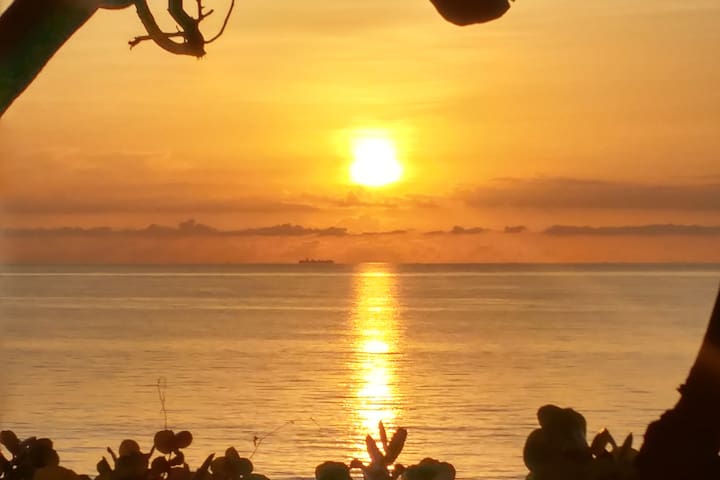 My place is close to the beach, walking paths, great music, and restaurants. You'll love my place because of the peaceful ambiance, comfy beds, nice linens and towels, beautiful pool, the outdoor space, and the great location. My place is good for couples, solo adventurers, baseball fans, and business travelers.
Nice landscaping, beautiful pool, small workout room. It feels l am on vacation ( even though I live here!).
We are minutes to the beach, great restaurants, music, walking trails, etc.
Walking distance to the river-walk. Best restaurant "The Shack" about 1 mile away: 10 out of 5 stars. Beautiful pool steps away! The whole place was 100% spotless! Whether you book both bedrooms for a party of 4 or 1 bedroom for a party of 2, you feel like the whole place is your home. Been to over 30 airbnb's in the last 7 years and this one is in the top 3. Bring your bikes to go on the island trails!
Peggy
2017-03-30T00:00:00Z
Tipo de Quarto
Quarto privado
---
Tipo de Imóvel
Apartamento
---
Acomoda
2
---
Quartos
Jupiter, Flórida, Estados Unidos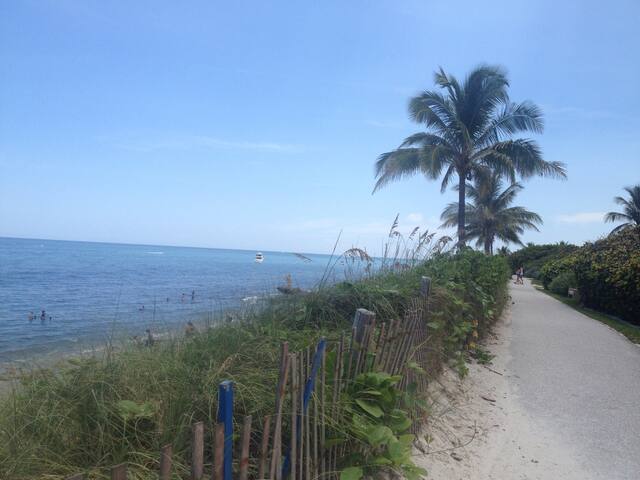 1

–

18

de

30 Apartamentos para Alugar
Insira as datas para ver o preço total. Taxas adicionais aplicáveis. Podem ser adicionados impostos.