espaçoso quarto duplo com casa de banho privada, que é recém-decorados e porta de entrada privada. O quarto mais barato e anda mais próximo de Gatwick .Não terminal sul é um serviço de transporte gratuito vai para os hóspedes terminal.Most norte basta reservar com a gente para parada / voo de ligação, para que possamos assegurar-lhe oferecemos uma noite confortável e atenda às suas necessidades mais básicas. Se você não quer perder o seu voo muito cedo e, caso haja uma greve de trem por isso é um local perfeito para ter uma paz de espírito.
Nós também oferecemos estacionamento £ 4 por dia. café e chá, mas não oferecemos café da manhã. Estamos a apenas 10 minutos a pé do centro da cidade de Horley e há restaurantes, bares, cafés e lojas. Você pode viajar a Londres ao apanhar um comboio ambas as estações de Gatwick e Horley. Eles são a mesma coisa uma curta distância (10 minutos) e leva 30 minutos para Londres. Se você quer ir para Brighton, vai demorar 30 minutos, bem apenas para passar um dia na praia.
ambiente tranquilo e fácil acesso à cidade, estações de Horley e Gatwick sul terminal. Perto do parque ribeirinho onde pode desfrutar de correr ou andar.
Eu e minha namorada nos hospedamos na casa da Esmeralda por muito pouco tempo, infelizmente. Nós fizemos o pernoite para ir ao aeroporto de Gatwick e passamos poucas horas devido a correria. Podemos perceber, no entanto, o esforço por uma boa recepção e simpatia no acolhimento. Na próxima vez esperamos ficar mais tempo.
Paulo Henrique
2017-01-28T00:00:00Z
Thanks, Esmeralda, for our stay in your bnb. We enjoyed meeting you and your family and appreciated your suggestions for places to dine. We enjoyed the neighbourhood walk in the Riverside Park. Thanks for a great stay!
Bryan
2016-09-17T00:00:00Z
We weren't able to stay for more than a few hours over night as we had traveling delays that made us super late upon arriving. They were very accommodating with our unintended delay and provided an extra air bed as there were two of us and we value our individual personal space. The directions to their home (which are sent by email) were flawless and well organized step by step with pictures. We thoroughly appreciated our few hours of sleep in a comfortable bed they provided.
Angela
2016-05-14T00:00:00Z
Great place to stay before a flight. Close to restaurants. Clean and quiet
Janice
2016-11-18T00:00:00Z
Esmeralda was so very helpful when booking, on arrival and during our stay. She always got back to me very quickly to answer my questions. The room was perfect for our overnight stay and it was a very easy walk to Gatwick South Terminal. She and her husband made sure we knew the way and that we had everything we needed. It was a bonus to safely leave our car for a very good rate. We will return! Thank you Esmeralda!
Debra
2016-05-05T00:00:00Z
I had a very excellent stay. Felt safe and comfortable. Esmeralda took care of every single detail to make me welcome and also helped with very important information that I needed to make it to the Gatwick Airport on time. This place is highly recommended.
Emily
2016-11-14T00:00:00Z
Great location if you are travelling from Gatwick Airport! Esmeralda was a great host, providing detailed directions on how to get to her place and the room was nice and cleam. Would definitely recommend
Masimba
2016-05-04T00:00:00Z
Esmeralda's home is perfect if you need a place to sleep and shower close to the airport. We had a 20 hour layover and were able to drop our bags and take the train to London for a couple of hours. She was available to answer any questions and provided detailed instructions on how to walk from the airport to her home.
Karen
2016-05-24T00:00:00Z
Tipo de Quarto
Quarto privado
---
Tipo de Imóvel
Casa
---
Acomoda
2
---
Quartos
Horley, Surrey, Reino Unido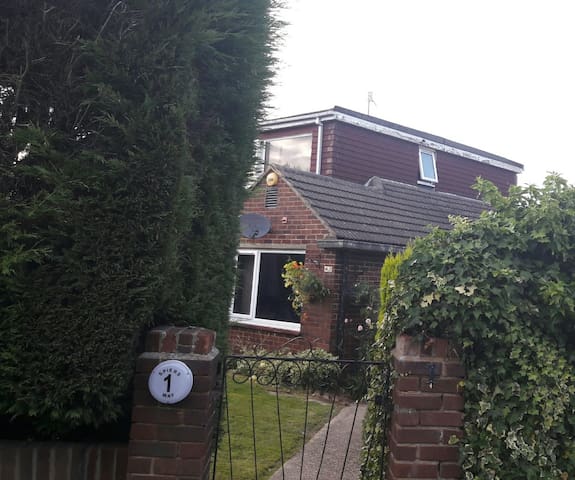 Lovely single room in pretty Victorian house within walking distance of Reigate train station and also with easy access to Redhill train station. Gatwick airport is 15 minutes away by taxi (so perfect for those early morning flights). Local taxi companies charge approx £9-11. Fast commute into London Victoria (or London Bridge) via train. Reigate town centre is 5 mins walk away and is a lovely little town full of character and attractive shops and lots of restaurants. Priory Park is just at the bottom of the road - it's a lovely green space with a pond and a cafe. Perfect for a walk. The house has wifi and you can park on the road just outside. I love my house it's typically Victorian. I've still got pretty Victorian fireplaces, sash windows etc. The single room is nice and quiet with a desk, tv, radio, easy-chair and single bed - which is very comfy. There is a small south-facing private garden. Oh and of course there's Tommy. He's my gorgeous ginger cat. (He's only got 3 legs but it doesn't bother him, he's still out and about). Please note this house is NOT in London but with easy access to London.. (Train from Reigate 45mins or train from Redhill 30mins). Reigate is in the County of Surrey. Update: I have recently set the internet/wifi to automatically switch off between midnight and 0600hrs. This is an attempt at better sleep hygiene. If you need the internet during these hours please let me know and I will not set the timer !
Heidi is very efficient at helping you settle in straightaway.
Haley
2014-10-30T00:00:00Z
My partner stayed here for business travel. Heidi was an accomodating host. My partner found the room very comfortable and house was complete with a cute cat. He would recommend this stay.
katherine
2016-04-06T00:00:00Z
Heidi hosted me at the last minute for a friend's wedding up the road. She was really hospitable, her house was super homely and the room was clean and tidy and right by the bathroom. I really enjoyed chatting to her, and she even gave me a lift to the station the next day. I'd definitely recommend her to other Airbnb members. Thanks Heidi!
Katie
2012-07-30T00:00:00Z
Heidi was helpful and welcoming and the room charming. Communication was excellent. She offered clear information so I had everything I needed. I enjoyed the short walk into town for dinner - plenty of attractive choices of where to eat.
Caroline
2016-01-15T00:00:00Z
Great place, as described. Tidy and organized room. Very helpful host as well. It was a great place for me to spend overnight to catch my flight next morning from Gatwick. PS - very lovely and friendly cat as well.
Esen
2015-02-20T00:00:00Z
De kamer is netjes en heidi is heel gastvrij. Zelfs mogelijkheid tot een lekker ontbijt!
Sophie
2016-09-21T00:00:00Z
Stayed there for work second time. It was very nice as before!
Boram
2017-03-02T00:00:00Z
Thank you for your nice and comfortable accommodation. I would come back any time.
ANTAL
2016-10-28T00:00:00Z
Tipo de Quarto
Quarto privado
---
Tipo de Imóvel
Casa
---
Acomoda
1
---
Quartos
Reigate, Reino Unido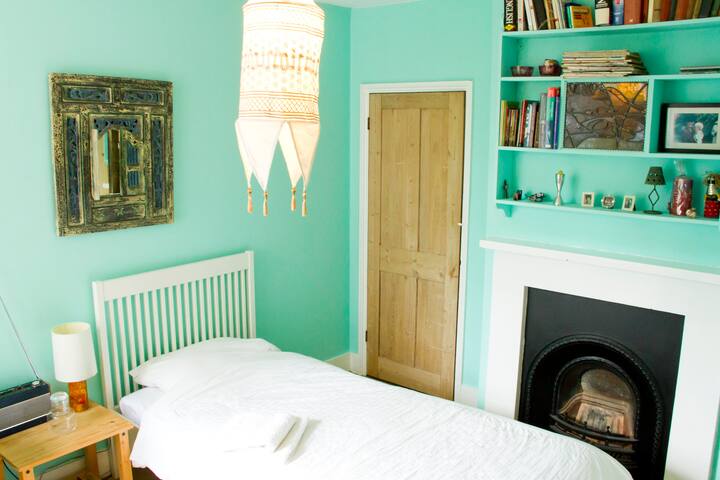 adorável área, tranquila e pacífica de S. Croydon. Paragem de autocarro a porta da frente fora da direita e excelente estacionamento disponível. O centro de Londres 15 minutos no trem da estação de Croydon E..
Você está convidado a sentar-se no jardim encantador. Você pode usar a cozinha para preparar refeições ligeiras. I pode acomodar crianças e pessoas adicionais se necessário. Wi-fi disponível.
Joan is the most welcoming and friendly host I've ever seen. Our stay was perfect. Thanks Joan!
Julie
2016-12-09T00:00:00Z
Lovely host and nice and clean accommodation! A bit further away from the city centre than we expected. It takes a little more than half an hour to reach London Bridge.
Rasmus
2017-01-04T00:00:00Z
Superb Airbnb. We loved our stay at Joan's place. She is a super host and made us feel very welcome right from the start, and kept us happy throughout our stay. The room is homely and comfortable, and spotlessly clean, and this was the best Airbnb breakfast we have ever had. Excellent value all round and we would highly recommend staying here.
Chris
2017-03-11T00:00:00Z
Hi Joan , staying with you was an experience to remember! You are an amazing lady and you made us feel right at home . I thoroughly enjoyed our "little" chats . Having our own "private bathroom" was brilliant and our room was very comfortable . You went over and above for us making tea and getting us to the train station. Thank you for everything and we will see you again!! Ingrid and Carly ,Pickering, Ontario, Canada
Ingrid
2015-10-29T00:00:00Z
Our stay with Joan was way beyond our expectations. Joan was so welcoming and so helpful. Nothing was a bother. Breakfast was wonderful and everything was as described. Thoroughly enjoyed our stay and would highly recommend staying with Joan. Thank you Joan for making our stay so pleasurable.
Jenny
2016-11-12T00:00:00Z
Joan is a very convivial host and made us feel very welcome from the moment we arrived. She is a most engaging conversationalist with no shortage of amusing (URL HIDDEN) and interesting stories from her life. She is also very thorough in providing guests with information on travel, shopping and dining. The accommodation was very clean and the bedroom looks on to a beautiful garden which is Joan's passion. Overall, we thoroughly enjoyed our stay and would not hesitate to recommend a stay here and I will definitely check her availability for my next visit.
Philip
2016-07-29T00:00:00Z
We had a lovely time With Joan, we stayed in her twin room which was spacious and comfortable with enough space for our travel cot.
Alyssa
2015-12-29T00:00:00Z
Very nice stay! Joan made us feel welcome and comfortable. Delightful home and lovely garden!
Darryl
2016-05-28T00:00:00Z
Tipo de Quarto
Quarto privado
---
Tipo de Imóvel
Casa
---
Acomoda
2
---
Quartos
South Croydon, London, Reino Unido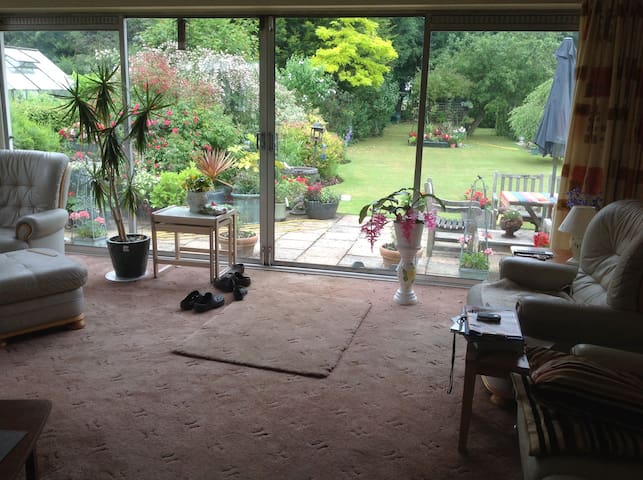 Lovely country house in a quiet, rural setting only 5mins from Gatwick with views over green fields. A family home offering comfortable and spacious accommodation in a private first floor room with adjacent bathroom and a smaller room if needed.
A rural country house, ideal for either starting or finishing your holiday from Gatwick. The house is situated only a mile from the airport, yet it is in a beautiful rural setting, close to several country pubs and the town of Reigate. The accommodation is a twin bedded room with adjacent private bath/shower room/WC along with a smaller single room for your use if required. A chest of drawers, wardrobe, hair dryer, gas central heating, tea & coffee making facilities and ample parking are all available. For a small additional charge, Breakfast can be provided, normally after 8am, just let us know when you arrive. Airport transfer can also be organised.
Wij hadden met drie personen een aangenaam verblijf bij Veronica. Het huis Woodbridge is een echt authentiek English countryhouse, waar het verleden alom aanwezig is. De ligging is goed en van het nabij gelegen Gatwick Airport heb je geen last. Veronica is heel zorgzaam voor ons geweest en erg aardig. Ze heeft ons weggebracht met de auto naar het treinstation voor een dagje Londen. De omgeving heeft veel landschappelijk schoon te bieden. De Surrey Hills en Box Hill zijn zeker de moeite waard en een dag wandelen is hier geen enkel probleem.
Peter
2016-08-08T00:00:00Z
Staying at Nikki's home was an absolute highlight. Nikki was so friendly, accommodating and her and her family made us feel so welcome. It was just like being at home. The house itself was beautiful and the setting was just so idyllic and peaceful. The bed was so plush and comfortable and the bathroom was pure luxury. We did not want to leave and would recommend anyone to stay at Waterfield House. It was hard to leave. Thank you Niiki, Fraser and James for an absolutely wonderful stay and making us feel so welcome. You are a lovely family and would love to see you again some day.
Alfie
2016-09-30T00:00:00Z
Had a great albeit short stay at Veronica's place. We didn't get to meet her, but Roger took great care of us. We had the entire 2nd floor to ourselves. Roger gave us a very early morning shuttle ride to Gatewick. Very kind.
Jill
2016-08-16T00:00:00Z
Thank you Veronica for a pleasant stay including an arranged pick-up and drop-off at Gatwick. We also very much appreciated a basic breakfast at early morning hours. The room was functional and tidy, and so were the separate bathroom and restroom. We prefer to sleep with open windows which also transmitted to us the sounds of departing and arriving planes at Gatwick. If you are a light sleeper, simply don't sleep with the windows opened. We can highly recommend a stay here, especially so if you have a flight to catch!
Arjen
2016-01-11T00:00:00Z
We felt very comfortable and Veronica was very friendly and helpful.
Julieanne
2016-07-26T00:00:00Z
Lovely house in a great location but the best part was the wonderful ho st. Thank you Veronica for a great end to our UK trip.
Lynne
2016-04-25T00:00:00Z
Roger made us all feel very comfortable. A lovely person to spend time with and talk to. Our rooms were extremely comfortable and well equipped. We especially enjoyed the good quality tea and breakfast. We arrived in a hurry (late for a wedding!) and Roger was completely unperturbed and helped get us on our way and was there to greet us on our return later that evening.
Victoria
2016-08-28T00:00:00Z
Veronica's comfortable home was perfect for an overnight stay before an early flight from Gatwick. Veronica collected me and my mum from the airport on arrival and made us tea (with cake!). The warm and cosy bedrooms and bathroom felt very private, tucked away in a separate wing of the house and with lovely views over the garden. Veronica also took us back to the airport very early on our morning of departure for less than the price of a taxi, removing the worry of delays en route to the airport. Great location, very comfortable and a very considerate host.
Belinda
2016-04-18T00:00:00Z
Tipo de Quarto
Quarto privado
---
Tipo de Imóvel
Casa
---
Acomoda
3
---
Quartos
Horley, Reino Unido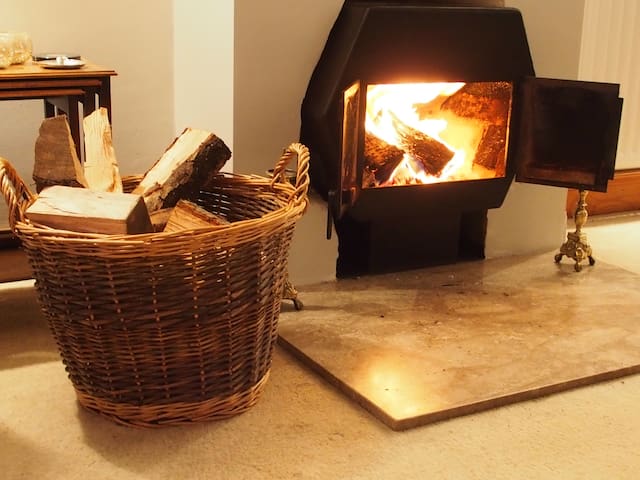 Nós temos 3 grandes quartos disponíveis em nossa bela casa Edwardian. Estes 3 quartos duplos podem dormir 6 no entanto, que pode acomodar mais 2 pessoas dormindo em colchões, se necessário. A casa é muito bem situado e extremamente acolhedor.
A nossa casa tem um design único, situado no subúrbio de Carshalton Beeches, dentro de cinco minutos a pé da estação de comboios Carshalton Beeches, restaurantes e lojas locais. A propriedade tem estacionamento fora da rua e um grande jardim para relaxar. Muitos parques estão a uma curta caminhada tornando a propriedade ideal para famílias.
Carshalton é um subúrbio tranquilo e muito localizado a uma curta distância de Londres e da bela paisagem Surrey. Há alguns bons restaurantes, cafés locais e parques para crianças nas proximidades.
A very nice and speechless experience. just in small words, : home away from home. Ms. Casey is a very nice person and host, and friendly. She explained the ways to go to london center and other places. i personally like to stay once more whenever i visit london. My recommendation for families travelling London. (5 Stars)
Ahsan Awan
2014-10-07T00:00:00Z
Une charmante maison à recommander vivement. On s'y sent comme à la maison. Et Jackie est juste adorable. Tout est pensé pour que les visiteurs ne manquent de rien!!!!!
Elsie
2017-04-07T00:00:00Z
Jackie´s house a verry cosy place to stay we used two bedrooms including an in-suite bathroom Jackie made us feel at home during the moments we were there, she helped out where possible with advice, breakfast and transportation tips. This was our first airbnb experience and hope there are more of these cosy, pleasant places around :)
Tom
2017-04-05T00:00:00Z
We had a very nice time with our children. Jackie was very kind and helpfull. Thank you
Emmanuel
2016-10-27T00:00:00Z
The hosts went out of their way to make you feel at home. The house had a nice garden on a quiet street. There was a train station to London Victoria about 800 meters away so we could hop on and get to downtown London in 35 minutes.
Shawn
2016-07-12T00:00:00Z
We had a very comfortable stay with Jacqueline in her lovely home close to Carshalton! She was incredibly thoughtful in all of her little extra touches that made our stay extra lovely. We will definitely recommend this to our family & friends!
Kylie
2016-05-26T00:00:00Z
Wir wurden sehr freundlich von Jaqueline empfangen. Alles war, wie wir es uns gewünscht haben. Ruhige Gegend, Bus/Bahn trotzdem gut erreichbar. Zimmer sehr geräumig. Besonders gut hat uns gefallen, dass Jaqueline uns Sightseeing-Tipps gegegeben hat und wir jeden Tag frisches Obst und wunderbar schmeckendes Brot hatten. Danke! Wir haben uns sehr wohl bei Jaqueline gefühlt.
Susan
2016-08-19T00:00:00Z
Jackie was a perfect host. The five of us had three spacious bedrooms, one private bathroom, the use of another bathroom, the kitchen and a livingroom. There was plenty of food to make breakfast. And she offered a perfect balance of conversation, advice and giving privacy. We all enjoyed our four nights stay at her lovely house!
Flora
2015-10-22T00:00:00Z
Tipo de Quarto
Quarto privado
---
Tipo de Imóvel
Casa
---
Acomoda
8
---
Quartos
Carshalton, Reino Unido
A 17th Century timbered converted barn, perfect for either starting or finishing your holiday from Gatwick. The house is situated only 1 mile from Gatwick Airport and 5 miles from Reigate, and yet it overlooks fields and open country.
A 17th Century timbered converted barn, perfect for either starting or finishing your holiday from Gatwick. The house is situated only 1 mile from Gatwick Airport and 5 miles from Reigate, and yet it overlooks fields and open country. The accommodation is a twin bedded room with adjacent private shower room/WC, flat screen TV, double wardrobe, chest of drawers, hair dryer, gas central heating, tea & coffee making facilities and ample parking. We are also more than happy to collect and pick up from or drop off at Gatwick Airport for flights and trains at almost anytime of early morning, day or evening and this is included in the price. Taxis are plentiful but charge £12.00 from airport to our house! We can also pick up or drop off at Heathrow, but I do have to charge £30.00 for each trip plus parking of £3 or £6 on pick ups. The current taxi fare is £45.00 to Heathrow and £52 from. If you wish to leave your car here whilst you are away, then we charge an additional £30.00 per week per vehicle and it is a lot more secure than any of the airport locations and far easier to access. The house has WiFi and we will provide the code upon arrival. A full English breakfast can be provided if your departure is after 9 am otherwise a toast & cereal or picnic breakfast is available and all of these are included in the price. . The twin room is on the 1st floor (one flight of stairs), off its own landing, giving additional privacy. The Black Horse Public House is some 200 yards along the road and offers good pub food and a good range of traditional ales. However we can now provide a 2 course evening meal for £15.00 a head as an extra, if required. If you are travelling here by train, Gatwick is probably the most convenient station but Redhill is only 15 minutes drive away. Buses however are not a really viable option, particularly if you have luggage. The area comprises many pretty Surrey villages, with charming pubs and churches and the towns of Dorking (11 miles) and Reigate (5 miles) offer a good range of shops. DRIVING - these are the directions to Manor Farm and there are photographs in the listing of the view approaching from Gatwick & Reigate and of up the drive. Travelling South from Reigate towards Gatwick Airport, follow the A217 signs. You will come to a small section of dual carriageway with The Black Horse Public House on your left on the corner of Mill Lane. Some 300 yards beyond the pub, you will see the big white road sign below and opposite two grubby white low level walls marking the end of our drive. If you are travelling North from Gatwick Airport, again you follow the A217 signposted to Reigate. Leave the A23 by going straight over at Gatwick Longbridge Roundabout. Go straight on at the next roundabout by Tesco's & the petrol station. At the next roundabout, turn right passing Fairalls, Builders Merchants on your right and then your view will be as in the photograph below. Some 300 yards on from the roundabout you will see the large white road sign below and just before two white low level walls marking the end of our drive. The drive then looks like the photograph below. At night time the drive is lit. Drive up and hopefully you will see a Red VW Golf and a Green Ford Connect van. If there is a gap, please park between them, otherwise best behind the van. A delightful & attractive English country house, we would be very happy to welcome you here.
It is very peaceful, rural and yet only 1 mile from Gatwick Airport. It is a very old barn converted into a house in 1948. It is full of beams and character and our whole family love it.
Thank you for making our late arrival so enjoyable and unstressful...you have a beautiful, interesting house, comfy beds and an easy lift in to the airport. Chilled, caring hosts. T
Talei
2015-10-01T00:00:00Z
First night in the UK, first ever AirBnB and Richard very kindly met us at Gatwick at 9.15pm on a wet Saturday night to direct us to his home. Richard and Lissie were gracious hosts who made us feel very welcome. Our room and bathroom were clean, comfortable and even better than described. After a good nights sleep and a yummy cooked breakfast we were ready to embark on our holiday. Thanks Richard and Lissie for a great stay. Laurie and Kate
Kate
2015-08-30T00:00:00Z
We had exceptional hosts who saw to our every need. Only thing I would caution US travelers is that "first floor" is up a flight of stairs. It was a wonderful place to stay, especially if you have flights in or out of Gatwick.
Deborah
2015-06-03T00:00:00Z
This was the best airbnb experience we've had so far. We can't recommend Richard and felicity's accommodation enough! The house is stunning, the property is so beautiful and we both enjoyed relaxing in the sunroom. Felicity made us a very delicious breakfast and the homemade bread was a special touch! We left feeling welcomed, refreshed and thoroughly relaxed. Don't waste your time with any of the hotels in Gatwick, this is the house to stay at! Thankyou for your generosity of spirit, for going above and beyond and for making us feel at home in your beautiful space. We hope to see you again one day, Josh and Holly Wilson.
Holly
2014-08-07T00:00:00Z
It was so helpful to be picked up at, and returned to Gatwick Airport the following morning after a remarkably relaxing and enjoyable stay with Richard and Lissey. These two were made to be Airbnb hosts and their lovely house provides an appropriate backdrop for a 5 star guest experience. If you use Airbnb primarily because you enjoy interaction with hosts and stimulating conversation, as well as exceptional accommodation, then we recommend that you make your way to Hookwood. Our only regret is that we won't be able to mark the end of our summer in Canada in the same way as we started it.
Nigel
2016-07-07T00:00:00Z
OMG, the perfect end to 27+ hours of travelling. Richard and Lissey's divine abode in the English country side was all I could have hoped for. Great company, wonderful meals, superb bed and service with a capital S. All I can say is thank you very much. I look forward to visiting again. You sure know how to make a difference.
Mary
2014-05-03T00:00:00Z
A remarkable Airbnb experience! The house is gorgeous and the room and the en-suite bathroom completely fit the description. Besides, we got a warm welcome and plenty of small details and attentions from Lissey and Richard that made our stay very pleasant. Richard did not mind getting us at the airport a bit late in the evening and driving us back to the station the day after. When we arrived the room smelled nice, everything was clean and the twin beds were very comfortable. The breakfast was incredibly good and generous, perfect to start visiting London afterwards. Lissey is such a sweet person, she gave us lots of advise to visit the city, we had a nice chat together and she really is a lovely host, they both are. If you are leaving early you can also have a picnic breakfast packed! Richard and Lissey really made everything to make us feel comfortable and at home! There is also a pub close to the house (2 minutes walk) if you want to have a drink or eat a little something, which is also very nice. In conclusion, we highly recommend this location and will definitely go back if we are around again!
Maryluz Et Julien
2016-05-07T00:00:00Z
Superb hosts so welcoming and house is charming. Thank you so much!
Sandra
2016-08-10T00:00:00Z
Tipo de Quarto
Quarto privado
---
Tipo de Imóvel
Casa
---
Acomoda
2
---
Quartos
Hookwood, Reino Unido
My place is close to Merstham Station. You'll love my place because of Easy access to airports, M25, London and trains to Brighton and the whole of Surrey.. My place is good for couples, solo adventurers, business travellers, and families (with kids).
You have exclusive use of the bedroom ensuite and lounge which has an open fire and you can purchase a bag of logs for £5 if you would like to use it.
Great, as always :-)
Roman
2017-01-13T00:00:00Z
Staying at Rachael's was very nice. She is a very helpful and flexible host that went out of her way to make our stay perfect. Communication was excellent and the place is very clean and homey. To have a fire in the evenings was a treat. It was exactly what we needed. We will definitely be coming back. Thanks!
Aimara
2016-09-25T00:00:00Z
A good place to stay if you are walking the North Downs Way. Comfortable bed. Not far from local pubs and café.
Susan
2016-10-11T00:00:00Z
This accommodation was reasonably priced and well appointed. Very nice to have the sitting room space (and be able to use the sleeper couch as an extra bed). Rachael is very helpful and responsive, even though we didn't see each other everything went smoothly. I would say this is an ideal spot if you have your own vehicle with you, less so if you are on foot as we were. Although buses and trains are very near, we found the walk on the narrow and busy, bendy road (mostly with no pavement) too hazardous. Rachael gave us a local taxi company to contact and that worked fine. However, I had anticipated only needing them at night but in fact ended up using them by day too after a few near misses with vans (of course other visitors may feel braver than I!).
Lucy
2016-10-19T00:00:00Z
Very nice room all to myself and Rachael is a lovely lady that will happily help out if you ask.
Rowen
2016-09-16T00:00:00Z
Rachel was very welcoming and the room (and lounge) were as described.
Cathy
2016-10-30T00:00:00Z
This is a beautiful little spot! It's super convenient if you're flying in/out of Gatwick, and don't mind traveling an hour or so to downtown. The Feathers is an awesome pub a five minute walk away- we highly recommend it, especially the server named Kyle! He's a riot.
Joanna
2016-11-26T00:00:00Z
Rachael is a fantastic host and has a lovely private cottage with a very comfortable bed and lovely lounge to relax in. Rachael is very friendly and is very helpful. I really enjoyed staying here and will def book again. Thanks Rachael
Gigi
2016-08-08T00:00:00Z
Tipo de Quarto
Quarto privado
---
Tipo de Imóvel
Apartamento
---
Acomoda
2
---
Quartos
Merstham, England, Reino Unido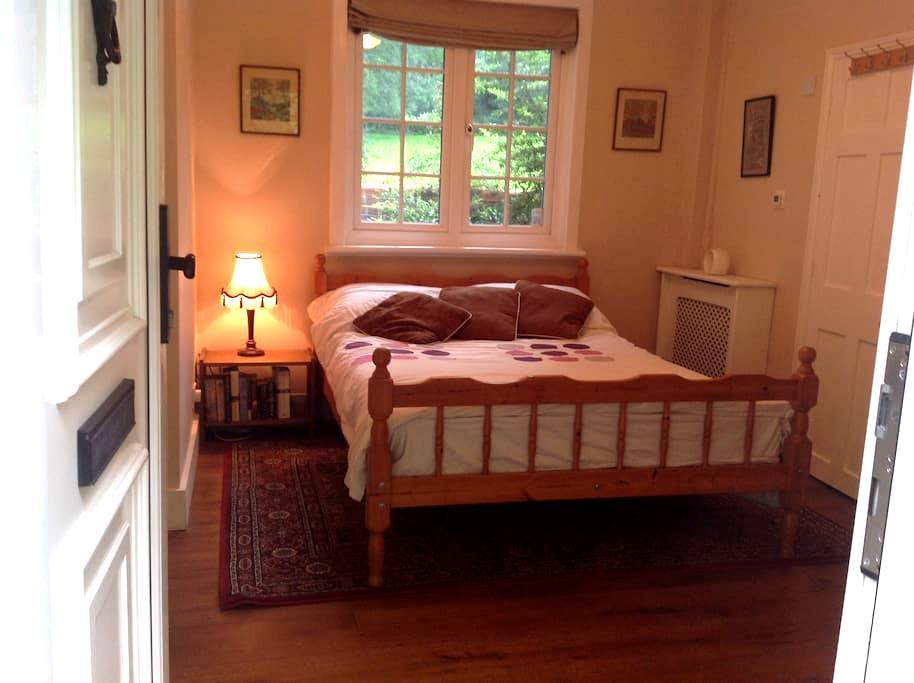 Beautiful stable conversion with parking, 5 mins walk to station (just over 30 mins London Bridge and Victoria, about 20 mins Gatwick). Attractive village location on the North Downs Way.
Stable Cottage is an attractive recent conversion of a stable block, forming part of a small, gated development in Merstham. It has vaulted ceilings and underfloor heating. There is an open plan kitchen and living space, with comfy sofas and a Smart TV. There are two bedrooms, one with a double bed and one with bunk beds. The bathroom is equipped with a power-shower (no bath). Stable Cottage is all on one level.
Stable Cottage in located in Home Farm Place, which is just off Quality Street in Merstham. The North Downs Way passes the property. Quality Street was formerly the High Street, but was re-named by the community in honour of the actor and actress Seymour Hicks and Ellaline Terriss (who lived in the Old Forge) when they starred in J.M. Barrie's play 'Quality Street' in 1902.
We were very happy to spend a night in this lovely cottage. We had everything we needed and more. The cottage was beautiful and Katherine was very welcoming. We were only sorry we couldn't stay longer.
Adrienne
2016-06-20T00:00:00Z
The location of the cottage was perfect with easy access into London via the local train station literally around the corner. Was clean and tidy with everything required for our short stay. I would definetly stay here again.
Andrew
2016-11-20T00:00:00Z
This is a fantastic property which is extremely well fitted out and equipped with everything we needed for our stay, including a lovely breakfast hamper. The house is located on a quiet, private road just off Merstham High Street, approximately 5 minutes drive from the M25. The railway station is a short walk away and provides regular direct trains into central London. Communication with Katherine prior and during the stay was excellent and I would highly recommend the property.
Nick
2017-01-17T00:00:00Z
Lovely place to stay. The accommodation was beautifully presented. It was well equipped and had everthing we needed and more. It was perfectly located for us to visit family. Loved admiring the quaint, old houses near by too. 5 stars :-)
Clare
2016-04-01T00:00:00Z
Very nice and comfortable cottage well-located for exploring Surrey and south London areas. Nice touches providing breakfast things and information on local walks, pubs, shopping etc. Only downside was that the master bed is a small double and we are used to a little more space. Thanks Katherine
Tom
2016-05-08T00:00:00Z
Such a beautiful bungalow which was perfect for an overnight stay in surrey. The bungalow was so lovely on the inside, gorgeous wooden beams on the ceilings made it feel like a warm modern cottage. I honestly feel the photos do not do it justice. We had everything we needed and more and was just such a shame we couldn't spend more time in it.
Jo
2015-12-06T00:00:00Z
We have just come back after spending a lovely long weekend at Home Farm Place. Myself, my husband and our 2 children (7 and 3). We were there as I was running the VLM and it was perfectly situated with a short 5 minute walk to the station and a 30 min train ride into London Bridge. The place itself is lovely and the finishing touches are perfect. When we arrived there was already butter, milk and orange juice in the fridge. Cereals, bread, brioche and croissants were also laid out and the kids loved the little pots of jam and Nutella :-) A hotel feel in a home. We will definitely be returning.
Joanna
2016-04-26T00:00:00Z
Lovely , lovely cottage. The 4 of us simply love Stable cottage and affectionately compared it with the other airbnb premises we went during this trip in the UK. We had no problem getting to Merstham as we were using GPS and finding the Stable Cottage was also easy. The host had taken a lot of pleasure decorating the interor and had given us a good supply of towels and other toileteries......all of goid qualties. There were even fresh flowers in the vase to greet us. The kitchen is well-euipped with modern appliances and there was good and ample supply of food for breakfast . The lounge was spacious and the settee was comfortable . I wish had arranged to stay longer there. There was one small problem when there was no hot water the next morning. I messaged Catherine informing the problem and she came offering to pay back in lieu of the small misfortune we had....very considerate of her.....and of course we declined. I strongly recommend this place for private getaways or for a small family outings. Simply magnificent
NORAINI
2016-04-20T00:00:00Z
Tipo de Quarto
Casa inteira/apto
---
Tipo de Imóvel
Bungalow
---
Acomoda
4
---
Quartos
Merstham, England, Reino Unido
Cosy cottage in Merstham
Always helpful and accommodating. Super host!
Rob
2017-03-31T00:00:00Z
Thanks for being a welcoming host. I'm sure I'll be back again in the future.
Rob
2017-03-16T00:00:00Z
Really attentive host who goes above and beyond to make you feel welcome. Very knowledgeable about fun things to do in the area and good places to eat. Good home for animal lovers!
Rob
2017-03-09T00:00:00Z
Very attentive and helpful as ever. Hope to be back soon!
Rob
2017-03-24T00:00:00Z
Tipo de Quarto
Quarto privado
---
Tipo de Imóvel
Casa
---
Acomoda
2
---
Quartos
Merstham, England, Reino Unido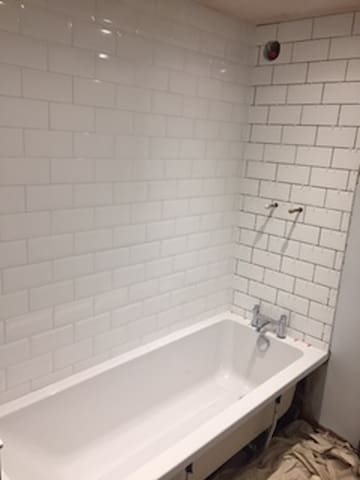 A mid terraced Edwardian house in a quiet village near Redhill, Gatwick Airport, M25 and London.
Tipo de Quarto
Casa inteira/apto
---
Tipo de Imóvel
Casa
---
Acomoda
3
---
Quartos
Merstham, Reino Unido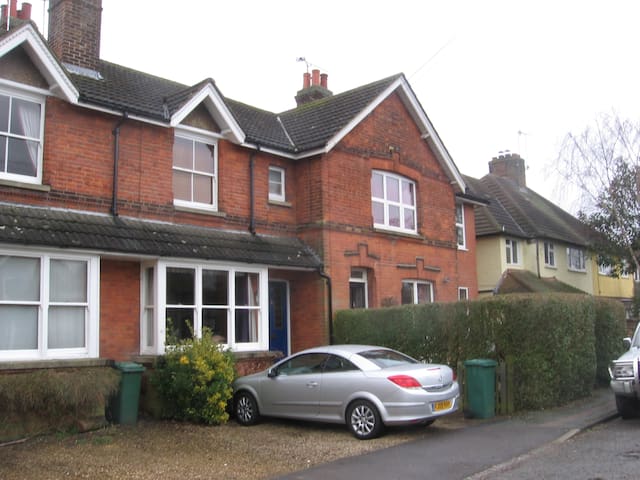 Uma suíte confortável em uma grande casa de família composta por um quarto duplo, moderna casa de banho privada e sala de relaxamento. A propriedade está idealmente situado a 5 minutos de carro da Estação de Coulson com ligações directas para Gatwick Airport (20 minutos) eo centro de Londres (30 minutos). Um delicioso pequeno-almoço continental é servido na parte da manhã com cereais, suco, pães, frutas, queijos e compotas. Você também terá um espaço reservado em nosso carro para a duração da sua estadia. Estamos ansiosos para recebê-lo em breve!
Idealmente localizado na vila arborizada pitoresca de Old Coulsdon reside a nossa bela casa de família destacada. Nomeado Mont Saint Jean, nossa casa impondo possui tectos e características do período, ainda é equipado com todas as comodidades modernas de luxo que você poderia precisar para uma estadia confortável e agradável. Oferecemos algo um pouco original como você terá acesso exclusivo à sua própria sala privada ao lado de um quarto espaçoso e uma casa de banho privada contemporânea. O quarto oferece uma cama de pinho sólida com um colchão confortável, combinando armários de cabeceira de pinho com gavetas e um duplo guarda-roupa com amplo armazenamento durante a sua estadia, caso haja necessidade. Também está incluída uma toalha de banho, toalha de cabelo, produtos de higiene pessoal e secador de cabelo. Seu salão exclusivo inclui uma televisão grande com uma virgem instalações pacote de TV, chá e café ao lado de garrafas de água e biscoitos para desfrutar em seu lazer. Sua casa de banho privada inclui um bom tamanho chuveiro, uma sanita e lavatório. A sala de banho é acessado através da sala de serviço. Na esteira da manhã até um delicioso café da manhã estilo continental servido na sala de jantar com cereais, torradas, frutas, queijos e compotas. Também está incluído chá, café e suco. banda larga de fibra está disponível nos espaços de hóspedes. Temos uma política de não fumar em quartos, embora nós fornecemos um cinzeiro no jardim, que você é mais que bem-vindo para usar durante a sua estadia.
Nós amamos viver na aldeia de Old Coulsdon e tenho feito desde 1990. Há uma série de belos passeios, um fabuloso pub, um lindo restaurante indiano, padaria, peixes e loja de chip, correios tudo dentro de 2 minutos da nossa casa. Há também dois clubes de golfe 7 minutos de carro de distância.
Excellent accomodation, very friendly host and your own lounge with tea and biscuits. Couldn't fault it.
John
2017-03-16T00:00:00Z
What a fantastic find! Audrey and Joe were there to meet us and immediately made us feel welcome in their beautiful home. The accommodation was superb and offered its own lounge, bedroom and en suite. What more could we want. This was a perfect place for us, as were were visiting family close by. There was tea and coffee making facilities together with fresh milk and fresh fruit. The accommodation was of the highest standard and breakfast was wonderful. We sat with Audrey and Joe and felt like we were having breakfast with friends. We will definitely stay again.
Bonita
2017-02-26T00:00:00Z
The house sets off a somewhat busy road, but once entered into the parking area it is peaceful. We felt so welcomed and like we were instant friends! Audrey and Joe are delightful and Tilly is such a love! Grand visit!
Paul Debbie
2017-02-17T00:00:00Z
Audrey & Joe were excellent hosts and made me feel very welcome. The accommodation, whilst part of this lovely house, was self-contained, well presented, very clean and extremely comfortable. I would highly recommend this accommodation.
Declan
2017-01-25T00:00:00Z
Easy to find. Great hosts. Good parking. Ideal stopover for south london
Jonathan
2017-02-08T00:00:00Z
The communication, welcome and stay was simply perfect. Would highly recommend. Super hosts who made us feel very welcome indeed.
Lisa
2017-03-26T00:00:00Z
Wonderful large space and hosts that treat you like family are just the start. This location is easy to reach from both Gatwick and London with all things you might need right in the village. Loved the local pub, fish and chips and just a walk around town. Total hit.
Irene
2017-03-11T00:00:00Z
We had a great stay at Audrey and Joe's. They are wonderful hosts that went our of their way to accommodate us and our crazy hours. The place is simply amazing with everything you need and more. Even the little details are taken care of. Will definitely be coming back!
Aimara
2017-03-15T00:00:00Z
Tipo de Quarto
Quarto privado
---
Tipo de Imóvel
Casa
---
Acomoda
2
---
Quartos
Coulsdon, England, Reino Unido
Convenient links to London, gatwick, Brighton. Close to beautiful countryside. Local country pubs. I can accommodate 4 people as I have 2 double rooms. I am also near the Royal Marsden Hospital in Sutton, less than 10 minutes drive. I have off street parking.
Tipo de Quarto
Quarto privado
---
Tipo de Imóvel
Casa
---
Acomoda
2
---
Quartos
Coulsdon, England, Reino Unido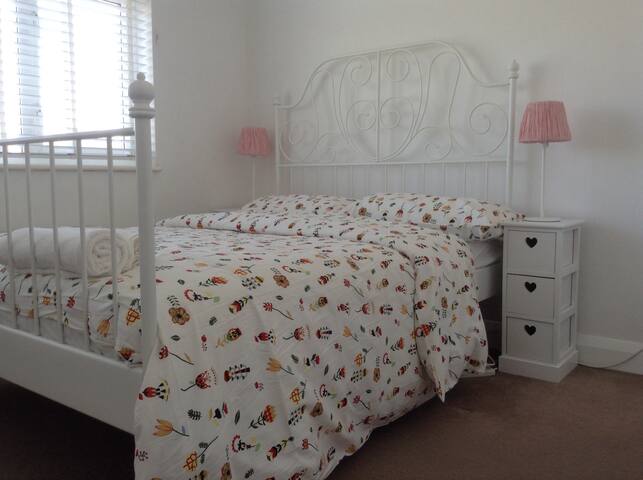 We have a newly set up spare room available, w/ a new double bed! Our town is about half hour from London city by train & 20 mins to Gatwick by train/road. We're happy to welcome visitors anytime; stay upto a week is no problem. Pls drop a line!
Beautiful location, with a view of green from outside the lounge window, & large countryside for going for walks/running. We have 3 bedrooms, one bathroom w/ shower & a seperate loo. The guest bedroom is fully carpeted, has a double bed and wardrobe (with available shelf space) and of course there's sheets, towels etc.
We have a HUGE garden! :) There is beautiful, green countryside right down the road where we often go to relax or running/biking in the hills. Neighborhood is peaceful and safe.
Very friendly and welcoming hosts. The room was a good size and very clean. Great area and free parking. I Would stay here again.
Alex
2014-11-20T00:00:00Z
Very nice house, large room, friendly host (Andrew, Jb's brother) ! And fast train to Victoria, so distance is not a problem ! Thanks again for the perfect stay !
Carlo
2014-11-01T00:00:00Z
Great first air b&b experience. Very welcoming hosts, able to give helpful information with transportation, even were willing to take time to show me around the city during my stay. Comfortable bed, nice private room, close to public transportation into the city. Not far from airport and only a train ride away from the city. Highly recommended! Thank you for a great stay!
Torie
2015-10-28T00:00:00Z
Loved it. Friends for live now. Very clean and spacious room. The house has its own fitness room. Welcoming and relaxed atmosphere. Easy going hosts, who enjoy life. Good mattress for those who have back problems. The surrounding area is super green. You can start hiking for hours just 100 meters away and the night bus from London has its last stop close-by (for the party goers). In one word GO. You will not regret it.
Johannes
2015-03-08T00:00:00Z
Perfect.
Manuel
2015-10-06T00:00:00Z
Good location, Andrew was a great host
Ian
2015-04-17T00:00:00Z
Tipo de Quarto
Quarto privado
---
Tipo de Imóvel
Casa
---
Acomoda
1
---
Quartos
Coulsdon, Grande Londres, Reino Unido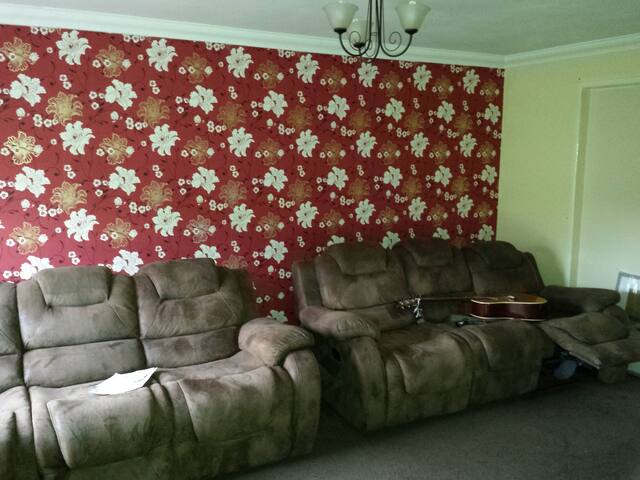 Lovely double room available in cosy top floor flat off famous Portobello Road. Enjoy breakfast on the pretty balcony (perfect for overlooking Carnival). Very close to Portobello Market , Notting Hill and Kensington Gardens. Local spots for eating and drinking include The Cow Pub & Restaurant and The Electric. You'll love the light, the comfy bed, the cosiness, the modern, easy to use kitchen and above all, its location. My place is perfect for couples, solo adventurers, and business travellers.
The flat is quiet and peaceful close to the bustle of Portobello Road and its markets. You can walk along the canal to Little Venice and catch a water taxi to London Zoo; Kensington High Street and Gardens and Holland Park are also within walking distance.
The neighbourhood is relaxed and friendly. The streets are tree lined and there are a few small local parks. Local shops sell everything from fruit to newspapers and magazines and there are at least three supermarkets within walking distance.
Jills home is situated in one of the nicest parts of London only 10 minutes from the next tube station. Jill is a wonderful host and we felt like visiting a good old friend. Her home is nice and comfortable. We thank Jill for staying with her and we are looking forward to come back. Sabine & Günter
Sabine
2017-01-08T00:00:00Z
I was made to feel very welcome, with lots of information and help beforehand. The host is very warm, friendly and respectful of privacy. The flat was very cosy and cool, and charmingly boho, with a fabulous view of the area from a sweet balcony. My room was a lovely place to relax and read in. I love the location - could walk everywhere, from Portobello Market to Kensington Gardens.
Anna
2016-11-04T00:00:00Z
Tipo de Quarto
Quarto privado
---
Tipo de Imóvel
Apartamento
---
Acomoda
2
---
Quartos
Londres, England, Reino Unido
Our modern room comfortably fits two people (singles or double bed available) and is bright/newly decorated. It is centrally located off of the high street on a cul-de-sac and has easy access (within 10 mins walk) to two train stations, direct to central London! All enquires welcome...
The room is in our own home and backs onto our garden. Myself and my boyfriend Adam work full time and as we completely refurbished our home within the last year ourselves, we like to think it is welcoming and calm. We will provide free tea/coffee and towels to all guests. Parking- We live on a permits holder street, with a pay and display metre which is in use 9am-5pm (free afterwards and on Sunday's). We can provide visitors parking permits for £5 per day if you would like to leave your car on our street, or alternatively, there is free parking within 5 mins walk away.
We live within 5 minutes walk of a Waitrose and an Aldi Supermarket. There are coffee shops such as Cafe Nero and independent restaurants along the high street, as well as a Pizza Express virtually at the end of our road! There are also lots of green spaces close by. Coulsdon is a lovely small town with everything you need to get by.
A friend and I had a lovely 1-month stay with Jess and Adam at their charming, newly renovated home in Coulsdon. Jess and Adam were wonderful & easy-going hosts, who were able to provide lots of advice for public transport and things to see and do in London. A 30-40 minute overground train ride, depending on where you're headed, makes for an easy commute into central London. There are 2 overground train stations within a 10 min walk from the property. The town of Coulsdon is also fun to explore, and the main street with plenty of coffee shops, pubs, grocery, etc. is all within easy walking distance. We couldn't recommend this place more and would stay again in a heartbeat :-) Thank you Jess and Adam!
Mer
2017-03-31T00:00:00Z
We couldn't find fault with this place at all. Jess and Adam were very welcoming and helpful and treated us like family! Lovely room and facilities. Very convenient location and easy access. Would definitely come here again.
Vicki
2016-07-29T00:00:00Z
This was a great stay. Very welcoming hosts and a beautifully decorated and modern interior to the place. Room was a good size and cosy and both Jess and Adam were friendly and happy to n chat in the evenings. A lovely stay and ideal for the shifts I was working in East Surrey Hospital. Very close to shops and the station too. Would highly recommend
Peter
2016-09-10T00:00:00Z
Jessica was a very friendly host and made sure our stay was as comfortable as possible, the house is very clean and tidy with a great shower! we were very happy with our stay.
Philip
2016-07-24T00:00:00Z
Jessica and Adam were extremely welcoming! It is obvious they have been very busy renovating their house, it's looking good. The bedroom was basic, but everywhere was very clean. Should we need a room in the area again we wouldn't hesitate to go back.
Chrissy
2016-09-23T00:00:00Z
Jessica is a fantastic host! I missed the train and miscalculated the journey and arrived at her place late but she kindly waited for me and was being very helpful and friendly. The room is cosy and clean. Right next to shops and train station, very convenient.
Tiongsun
2016-08-13T00:00:00Z
Tipo de Quarto
Quarto privado
---
Tipo de Imóvel
Casa
---
Acomoda
2
---
Quartos
Coulsdon, Surrey, Reino Unido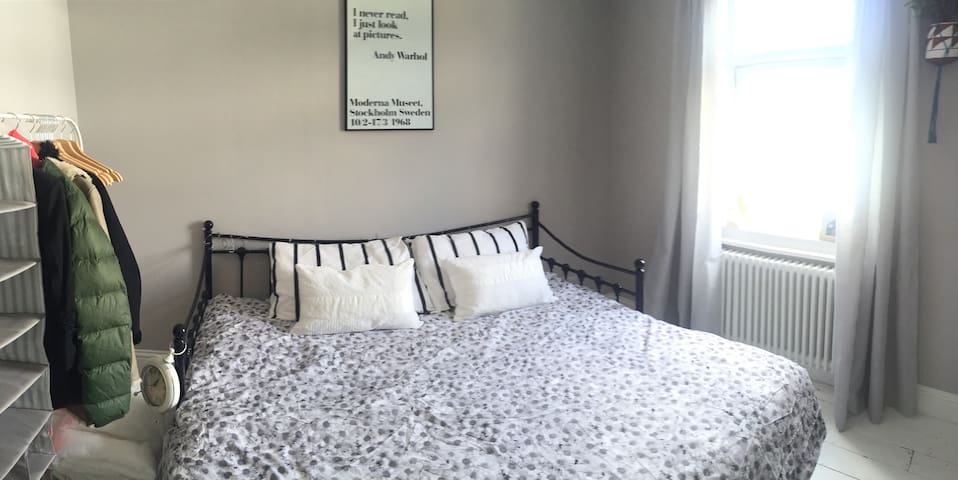 I am a friendly person. I live in a 3 bed shabby chic style house, a small pleasant garden. Near a bus stop & 3 Railway stations...all have good links to Croydon, London Victoria & London Bridge, Gatwick Airport
Its a 3 Bedroomed house - with a small pleasant garden, their is off street parking..local shops and a very nice pub called the Tudor Rose..not too far away!
Very safe & generally very quiet!
Tipo de Quarto
Quarto privado
---
Tipo de Imóvel
Casa
---
Acomoda
1
---
Quartos
Coulsdon, England, Reino Unido
My place is close to public transport, the airport, the city centre, and parks. You'll love my place because of Very easy and quick access to Gatwick, Brighton and central London! The building is only one year old.. My place is good for couples, solo adventurers, business travellers, families (with kids), and big groups.
Nice, clean room, great for our one night with our two boys. Hosts were very helpful and friendly. :)
Emma and lee
2016-09-26T00:00:00Z
Tipo de Quarto
Quarto privado
---
Tipo de Imóvel
Apartamento
---
Acomoda
4
---
Quartos
Coulsdon, Reino Unido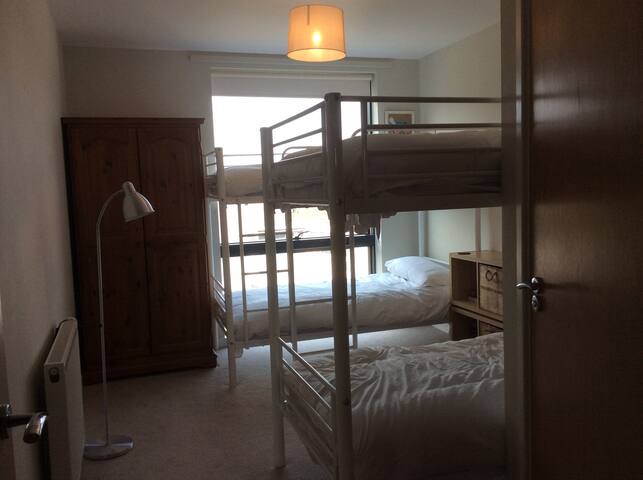 Double bed in apartment in Coulsdon Town
Kitchen, lounge, bathroom
Croydon, Gatwick
Tipo de Quarto
Quarto privado
---
Tipo de Imóvel
Apartamento
---
Acomoda
1
---
Quartos
Coulsdon, England, Reino Unido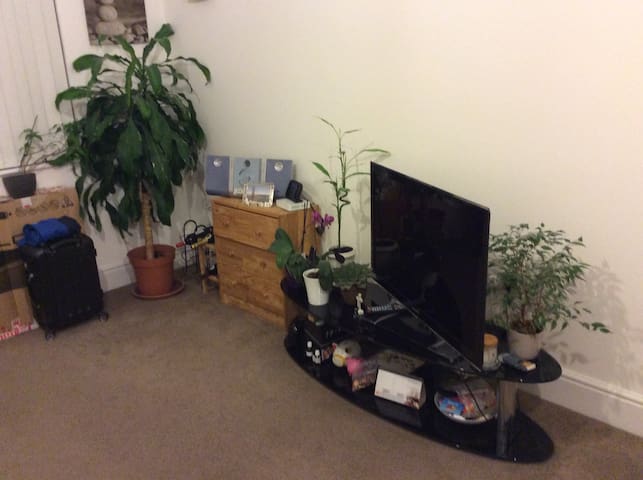 Merstham - Airbnb
:
Média de

4.86

de

5

estrelas, de acordo com

1044

avaliações de hóspedes
Insira as datas para ver o preço total. Taxas adicionais aplicáveis. Podem ser adicionados impostos.