Gesamte Erdgeschoss des schönen 180-Grad-Blick auf das Meer nach Hause. Große, offene Wohnraum mit großen Fenstern, Vorderdeck und einen Steinwurf vom Zugang zum Strand. Große Master-Suite mit großem Einweicherwanne und begehbarer Dusche. Wanderwege und Kajaks zur Verfügung.
Sehr ruhige Umgebung mit kleinen Laden ein 2 Minuten Fahrt oder 10 Minuten zu Fuß. Baynes Sound Austern ist ein paar Minuten mit dem Auto in die andere Richtung frische Austern zu kaufen!
Had a great stay here and exactly as advertised. Very comfortable and fantastic views. Great open plan for socializing and three great bedrooms. There was a nice fire waiting for us when we arrived and the place is very clean and well kept. We felt comfortable from the moment we arrived. Colin is a gracious host and we look forward to going back. Thanks to both Melanie and Colin for all your help!
Michael
2016-05-29T00:00:00Z
Melanie and Collin were great hosts - Melanie was very quick to respond to my questions and Collin had plenty of suggestions of places to visit. The house was beautiful and view was gorgeous! Was a fantastic experience and would definitely stay there again!
Karen
2016-08-02T00:00:00Z
Exactly as described. Spacious and open floorpan. Huge kitchen. Lots of natural light. Gorgeous 180 degree view of Baynes Sound and Denman Island. Convenient location for trips into Courtenay or Cumberland or to Denman and Hornby Islands. Felt very private and clean. The three bedrooms are well spaced from each other and allow for privacy if needed. Warm welcome on our arrival. Host was charming and helpful and has extensive knowledge of the area and its history. Would definitely recommend this listing.
Andrea
2016-04-25T00:00:00Z
The apartment is spacious and has a great layout, in a very quiet neighborhood with an amazing view of the water and Denman Island. Eagles are flying around and seals appear in the water. We were greeted by our host Collin, who gave us lots of background and many tips on local hikes, food, etc. We tried the local pub and loved it. The ripple rock trail was great and Campbell River well worth a day excursion. One thing to mention however, the apartment was not as clean as expected and felt a bit neglected.
Martina
2016-05-27T00:00:00Z
Wish we were still there. Like we owned Vancouver Island! Everything immaculate and left nothing to chance! Would like to go back...permanently! Doug and Lynne
Doug
2016-09-15T00:00:00Z
Absolutely the most beautiful view possible! The home is comfortable and spacious, with many private areas to host multiple guests. Access to hiking and the ocean is perfect. The ferry to Denman/Hornby is right there, and the market there is fabulous. Had a few initial problems with booking, but Collin was onsite and so lovely. I didn't feel that anyone was looking over my shoulder, yet he responded immediately. Tiny feedback...not negative, but a suggestion. If you are coming by car with a few people, bring linens/towels and possibly glasses. We were happy that we did on an evening that we had a few people for dinner. Great spot, great people. I'll be back!
Cheryl
2016-06-26T00:00:00Z
This is a spacious and welcoming home -- everything was as described. The view is fantastic and we had everything that we needed. Collin was a wonderful host and it was lovely to be greeted with a fire in wood stove. I highly recommend this listing.
Lyn
2016-04-14T00:00:00Z
Melanie and Colin are both very welcoming. Ensured that we arrived safely and knew where everything was. The home was spacious, great location and an awesome view.
Alison
2016-08-31T00:00:00Z
Tipo de Quarto
Casa inteira/apto
---
Tipo de Imóvel
Casa
---
Acomoda
4
---
Quartos
Union Bay, Columbia Britânica, Canadá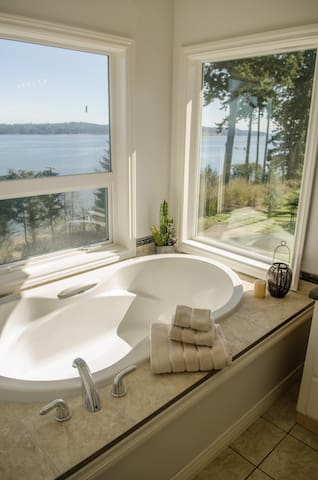 Nebensaison Preise basierend auf Anzahl der Gäste. Bayside Beach House ist 1.500 sq. Ft. Legerem Luxus in historischen Union Bay. 3 Schlafzimmer, 2 Badezimmer, ausgestattete Küche, einen Whirlpool und eine herrliche Aussicht. Nur wenige Minuten nach Courtenay. Unterzeichnung Mietvertrag erforderlich.
"Vielen Dank für Ihre Strandhaus mit uns zu teilen. Wir hatten eine absolut wunderbare Zeit. Es ist wirklich einer dieser besonderen Orte ist. Meine Mutter wirklich genossen auf der Insel ist, zurück, obwohl wir eine harte Zeit hatten uns nehmen von Bayside entfernt zu tun nichts. Keiner von uns verlassen wollte! Sie haben den perfekten Strandhaus Ambiente geschaffen. Ich liebe das Dekor und Ihre ganz besondere Note im ganzen Haus zu entdecken! wir sagen allen unseren Freunden und Familie darüber und hoffen, dass wir bald wiederkommen können! "
The host canceled this reservation 34 days before arrival. This is an automated posting.
shauna macdonald
2015-11-07T00:00:00Z
This place is amazing!!!! As soon as my husband and I walked in the door we planned on coming back. It is so beautiful and cozy. You instantly feel at home. The views are spectacular and it is so peaceful and relaxing. The Bayside Beach House has everything you need from cooking to laundry to board games to grilling to darts to hot tubing, it is incredibly perfect. The little market up the street is great and there are wonderful hikes, bike rides and kayaking just a short drive away. There are little wineries and distilleries nearby to go through, cute towns and great shops nearby, anything and everything is at your finger tips. This is a great central location and it is easy to get over to the west coast or down south or up north. I loved Union Bay and I loved The Bayside Beach House. If you are looking for a perfectly relaxing magical place to stay whether you are just a honeymooning couple like we were or a larger group or family, this is the place to stay!
Andrea
2015-10-24T00:00:00Z
Tipo de Quarto
Casa inteira/apto
---
Tipo de Imóvel
Casa
---
Acomoda
6
---
Quartos
Union Bay, Columbia Britânica, Canadá
Karin was very good with before, during and after our stay. Easy to reach, good communications, and ease of checking in was a plus. Location is perfect for those wanting to explore the central and northern island. Very quiet, peaceful, and family friendly location. We used this location to fish the Eve, Campbell, and Oyster rivers. House is across the street from the beach (it's not sandy) made it perfect to do some wading and fishing from the shore (must wear waders as the water is very cold). House has been major upgraded and very nice. New bathrooms (washrooms as the Canadians call them), new kitchen with new appliances, and double glazed windows made the stay that much more comfortable. Nice outside decks upstairs and downstairs made for nice morning coffee enjoyment. The beautiful apple trees in the front yard, made for some yummy fresh apple tarts for the morning. Karin is definitely a wonderful host and we would return for certain.
pat
2016-07-25T00:00:00Z
I stated in Karin's beautiful home with my parents and brother for a family getaway together. The house and views are absolutely gorgeous, we thoroughly enjoyed our stay.
Fiona
2015-10-02T00:00:00Z
Tipo de Quarto
Casa inteira/apto
---
Tipo de Imóvel
Casa
---
Acomoda
6
---
Quartos
Union Bay, Columbia Britânica, Canadá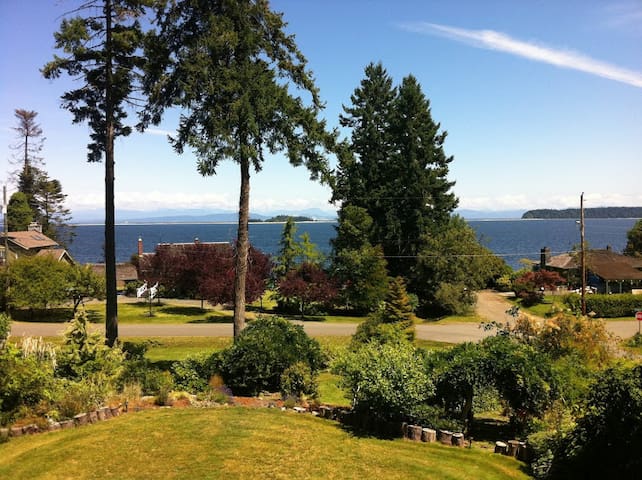 Really enjoyed our stay with Marla. She was easy going, very accommodating, quick to reply to our correspondence and she had coffee ready for us every morning! Life saver for my husband!
Linda
2016-09-06T00:00:00Z
So I booked this place for my grandma and I. Our ferry was delayed and ended up arriving later than we agreed. We were greeted kindly by Marla and then she showed us around the house. We had the top floor of the house for ourselves, nice clean bedroom, great washroom and nice living room. We were her first airbnb's but we would have never noticed. Everything was nice and tidy. Upon arrival Marla gave us a bunch of brochures with local activities and events. Thanks Marla
Bianca
2016-08-03T00:00:00Z
Warm and welcoming. Beautiful home great view . The best dog . Would come again in a heartbeat
Kelcie
2016-08-15T00:00:00Z
Tipo de Quarto
Quarto privado
---
Tipo de Imóvel
Casa
---
Acomoda
2
---
Quartos
Union Bay, Columbia Britânica, Canadá
在一个美丽的1912年的房子,惊人的主卧室 空房子 带给你自己的东西
风景秀丽的小联盟湾村庄被水
Tipo de Quarto
Casa inteira/apto
---
Tipo de Imóvel
Casa
---
Acomoda
10
---
Quartos
Union Bay, Columbia Britânica, Canadá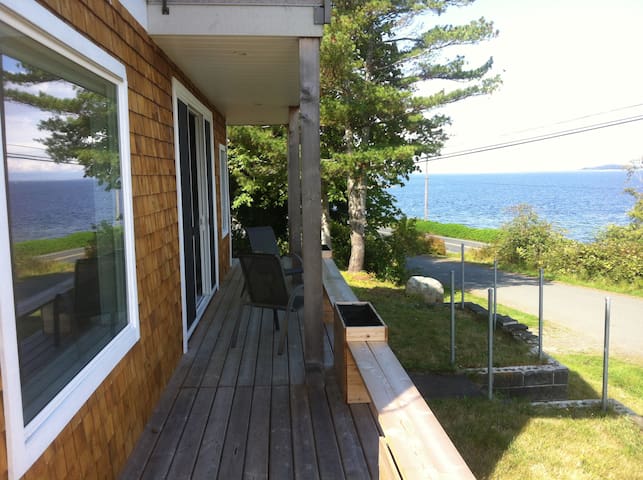 My place is close to Buckley Bay ferry and Denman Island, walking distance to coffee, grocery, liquor store.. You'll love the privacy, ocean views, delicious breakfast, the people.. My place is good for couples, solo adventurers, and business travellers. Please no smoking, no pets. $20/night charge per extra person. Continental breakfast served.
Tipo de Quarto
Quarto privado
---
Tipo de Imóvel
Casa
---
Acomoda
3
---
Quartos
Fanny Bay, Columbia Britânica, Canadá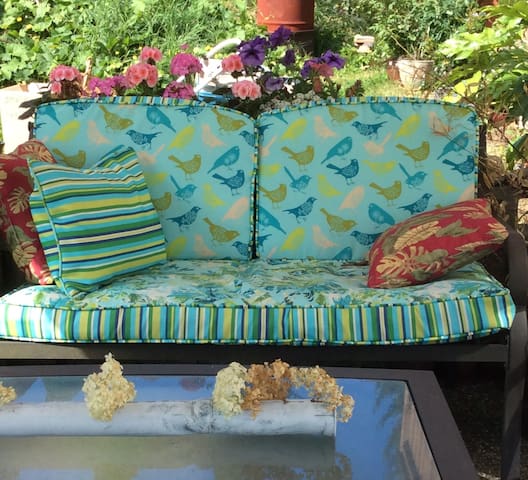 Tipo de Quarto
Casa inteira/apto
---
Tipo de Imóvel
Casa
---
Acomoda
4
---
Quartos
Courtenay, Columbia Britânica, Canadá
Nah an alles hat das Comox Valley zu bieten. Kurzer Weg zum Ozean, einem Park für die Kinder, oder einem lokalen Pub. Schließen Antrieb an allen Annehmlichkeiten. Dies ist ein großes Haus für Alleinreisende, Paare, Unternehmen Reisende und kleine Familien. 55 "Smart TV mit Netflix, wenn Sie das Gefühl, dass Sie Ihre Füße setzen. Nursery, wenn nötig.
The host canceled this reservation 34 days before arrival. This is an automated posting.
Katie
2016-12-13T00:00:00Z
The stay was great, Serena was awesome with communication coming up to the trip and even left us a warm welcome note when we got there! No problems with the stay and the house was very clean when we arrived and checking out was a breeze.
Francis
2017-01-08T00:00:00Z
This place is large and clean. It's close to town but a vehicle will make your stay more comfortable should you wish to make trips into courtenay on the regular.
Tea
2017-02-20T00:00:00Z
Such a lovely place.
Tanya
2017-01-29T00:00:00Z
Serena and family have a lovely home which is completely renovated. It is cosy with an efficient heating system, including heated floors in both bathrooms and a gas fireplace. We had a short stay, but enjoyed it very much. We would not hesitate to return.
Robert
2017-02-08T00:00:00Z
A clean and spacious home equipped with everything you'd need and more! The four of us were kept warm and comfortable by the fireplace and the same could be said throughout the house. We only stayed a couple of nights, but Serena has the place well prepared for a longer stay with plenty of drawer room and cupboard space. Would highly recommend for any group looking for a quiet getaway at a very reasonable price.
Sebastien
2017-02-05T00:00:00Z
This house was fantastic. It is brand new, well designed and is fully loaded with everything you could need. Even some toys/books for the little ones. The area is very quiet and the yard is great for little ones to play in. Serena was easy going and very easy to communicate with. I highly recommend this property for great value and its beautiful interior.
Jaime
2017-02-24T00:00:00Z
This place actually exceeded our expectations. Very clean, affordable and an absolutely beautiful home. We had 2 infants and the nursery was really the icing on the cake for us. Thank you so much Serena, we have family on the island and we will always stay here!
Sydney
2017-02-02T00:00:00Z
Tipo de Quarto
Casa inteira/apto
---
Tipo de Imóvel
Casa
---
Acomoda
4
---
Quartos
Royston, Columbia Britânica, Canadá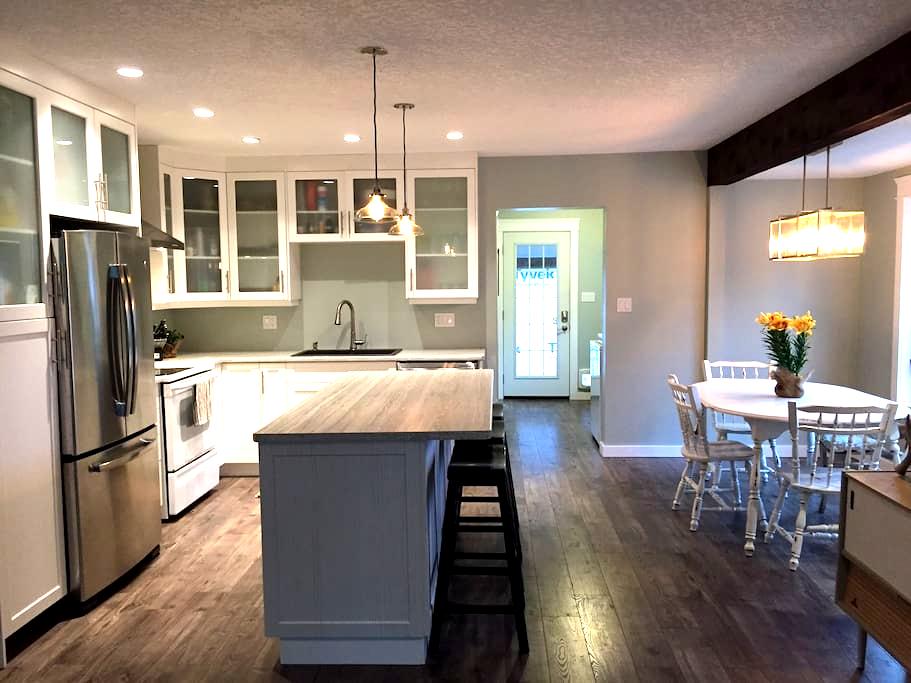 Our property is 10 acres & ~400 metres from the ocean.. great for oceanside walks during which you can collect oysters and mussels to eat for dinner. Our guesthouse is surrounded by forest and is fully fenced. Children can run freely on the property.
(URL HIDDEN)
Far exceeded our expectations! Spotlessly clean and all new kitchen appliances. Guesthouse was very spacious and comfortable. Basia and Irek were amazing hosts who anticipated our every need. We enjoyed the farm setting and the bountiful produce. Denman Island offers great walks in the forest and on the beach. Meeting the friendly and diverse local people was truly a highlight of our visit.
Kathy
2015-09-06T00:00:00Z
Basia and Irek were wonderful hosts, and we felt at home on their farm right away. Our kids loved the sheep and chicken outside our door, and the rental home is even more comfortable than we expected. Thanks!
Mark
2016-09-19T00:00:00Z
Great place and great hosts! Our family had a wonderful time on Denman and we will definitely recommend it to our friends.
Voicu
2016-07-27T00:00:00Z
We had a wonderful stay at this farm guesthouse. The house was very clean and new, and very comfortable- nicer then the photos. Our three little kids (under 5) loved the farm. The location was great- a few minutes into "town" and within 15 minutes of just about everything on the island. The hosts went above and beyond to keep us comfortable and entertained. They brought out games for the kids, let us drive the tractor, and shared fresh veggies from the garden with us daily. We got fresh fish one day, from their morning's catch. The sheep wander about during they day- right by our house- so you get to enjoy them. It felt more like staying with an aunt and uncle then in a rental home.
Jan
2016-08-25T00:00:00Z
The highlight of our vacation to Denman Island was our hosts and their wonderful farm. The accomodations were great, clean and roomy. The kitchen was well equipped and even stocked with fresh tomatoes, garlic and onions from their garden. The location was central to all the great beaches around the island, our favorite was the hike out to Tree Island at low tide. The kids loved the farm animals and two great dogs. We thank Basia and Irek for sharing their guesthouse farm and for creating some wonderful memories on this vacation.
Lloyd
2015-08-29T00:00:00Z
This is a piece of heaven. My children relished the farm. We fed the animals, my daughter ran free, we foraged in the garden. The island is exquisite and very quiet. Oysters are abundant and the ocean gorgeous to swim in. The house itself is large, newly built and perfectly clean. It really is a place to come to and return to again.
sarah jade
2016-08-31T00:00:00Z
My husband, 2-year-old and I stayed at Basia and Irek's guesthouse for 4 weeks and had a phenomenal stay. The farm and house are gorgeous and both Irek and Basia are warm, welcoming and incredibly generous hosts. We spent our days on tractors, in the garden, watching sheep, chickens and rabbits, eating amazing local food, biking or walking to the nearby beach and hunting for crabs and starfish, or travelling further afield by car to stunning Morning breach park, Chickadee lake, and many other Denman highlights. It's a fabulous island to explore. We're lucky enough to have family on the island and by the time we left Basia and Irek's felt like family too. We cant imagine a better place to stay on Denman, or better hosts.
Deborah
2016-07-20T00:00:00Z
Basia and Irek's farm guesthouse was the perfect base for our family vacation to Denman Island. We could not have been happier with the spacious house and well stocked kitchen (all the cooking supplies we required!). Their farm is quiet and peaceful, we were able to explore the rest of Denman and Hornby easily by car. Basia and Irek were very welcoming and checked in on us once a day to make sure we had everything we needed.
Hanna
2016-03-24T00:00:00Z
Tipo de Quarto
Casa inteira/apto
---
Tipo de Imóvel
Casa
---
Acomoda
6
---
Quartos
Denman Island, Columbia Britânica, Canadá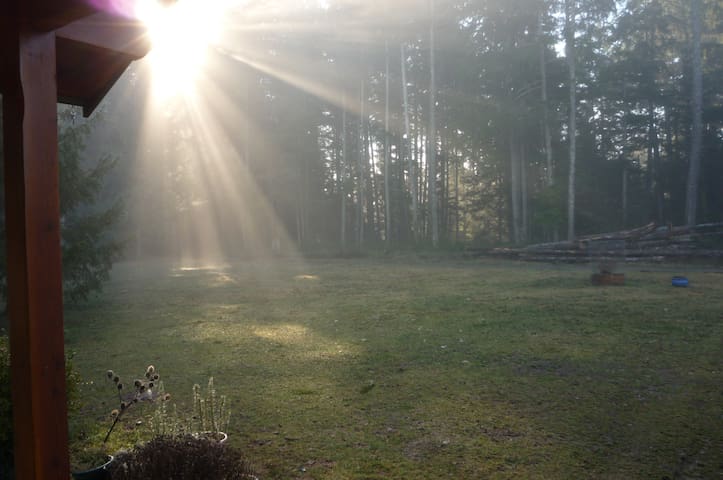 Das Hotel liegt in der Nähe von Strand dieses 2-Zimmer-Haus ist perfekt gelegen, das Comox Tal zu erkunden. Besuchen Sie und staunen Sie über die natürliche Schönheit von Denman und Hornby Inseln, beobachten Adler schweben und Orcas spielen. Schauen Sie sich Cumberland Musikszene und tolles Essen!
Das charmante Rancher verfügt über zwei Schlafzimmer und ein Badezimmer mit zwei Stück en-suite zum Schlafzimmer angebracht. Jedes Zimmer verfügt über eine komfortable Queen-Size-Bett. Ideal für 4 Erwachsene. Der Wohnbereich umfasst ein offenes Konzept voll ausgestattete Gourmet-Küche, hellen und geräumigen Ess- und Wohnzimmer. Im Winter Ihre Zehen durch den Gas-Kamin wärmen, während auf dem Sofa entspannen. Ein bequemer Ort, um nach Tagen Abenteuer auszuruhen. Im Sommer ist das Haus von Bäumen, Blumen, Obstbäumen und einem Gemüsegarten umgeben. Entspannen Sie auf der Veranda schätzen den Blick und atmen Sie frische Landluft. Sie können essen "al fresco" im Vorgarten Terrasse oder einfach nur die Sonne genießen. Ein kurzer Spaziergang führt Sie zum Meer, wo Adler, Reiher, Robben und Seelöwen steigen, brüllen, spritzen und Fisch!
Die Nachbarschaft ist eine ruhige Enklave 10 Minuten südlich von Courtenay (mit dem Auto). Es ist eine große Fuß Nachbarschaft und sehr ruhig, mit Ausnahme von Adler, Reiher und Seelöwen während Heringssaison! Das preisgekrönte King Fisher Resort und Restaurant ist weniger als 5 Minuten mit dem Auto nach Norden. Courtenay ist die Heimat der Music Fest Juli mit mehreren Restaurants und Boutiquen auf der 5th Street einkaufen. Comox am Meer, verfügt über einen Yachthafen, Golfplätze und beherbergt das August Filberg Festival und Wassertage. Zehn Minuten landeinwärts ist die historische Kohlebergbaustadt Cumberland, wo Künstler und Musiker zu sammeln. Umgeben von üppigen Wäldern, dann ist es ein Mekka für Wanderer und Mountainbiker. 10 Minuten südlich sind die beiden Insel Juwelen Denman Island und Hornby Island, die jeweils einzigartig und einen Besuch wert. Schließlich 30 Minuten nördlich ist für große Mount Washington bergab und Langlaufen und Schneeschuhwandern im Winter und unvergleichliche Sommer Wandern rund um Paradise Meadows Strathacona Park.
What an absolute treasure of a house and location. Tranquil and beautiful. The house is charming and well-equipped, and Susanna is most gracious and thoughtful. The artwork is stunning. You need to know, however, that the house does not have Wi-Fi, just Ethernet, so tablets and phones can't be connected (and the area has very weak signal strength so you won't be able to use your cell phone). This is a minor inconvenience, however, compared to the benefits of staying in this lovely home. We look forward to our next visit. Brian and Heather
Brian
2014-06-28T00:00:00Z
beautiful location for a beautiful home! mid island is close to everything. the home was spacious, modern, clean and tranquil. Susana was very accommodating and a pleasure to work with. the two bathrooms worked well for a family.
Darcy
2014-08-09T00:00:00Z
This experience was fabulous! The house is very nice and comfortable! Our time was unforgettable !
Charlotte
2014-05-09T00:00:00Z
Susanna's home was truly a garden oasis! Our children went outside immediately after breakfast, and happily entertained themselves running in the grass, watching the hummingbirds, and riding their bikes in the driveway. Perfect!
Jan and Thierry
2016-07-11T00:00:00Z
My Partner and I have had great experiences with airbnb but this property is our first negative experience. These are our reasons why: -Unlike the advertisement; this is not an "entire home/apt" to rent and we weren't informed during prior emails that she would be living out of one of the bedrooms, until after we had paid. The owner was living in a bedroom off the lounge room with the door duck taped shut. This was unexpected, awkward and not private as we were led to believe . In addition, she required access to her locked office which was another room accessed only through the main living space, intruding on our stay. -The host was extremely rude to us as we helped our elderly parents from the car and across the slippery path- barking at us to move the car the second we arrived. - There is no laundry, - Two bathrooms actually means two toilets but one shower. -Fridge and freezer were full of owners food leaving limited room for us. - Also the propane gas heater ran out after one nights use. In saying all of this; the house is beautifully furnished and clean. Its just a shame the owner was so rude and isn't honest in her add.
Robyn
2014-12-07T00:00:00Z
Pleasant & quaint weekend getaway spot: Extremely clean, tastefully decorated, beautiful garden, enjoyed the hummingbirds, quiet, peaceful, comfortable, thoughtfully equipped with 'extras' including shampoo/conditioner, hair dryer, closet space, towels/blankets, cookware, kettle, etc. Quick drive to Courtenay by car if necessary. Communications with host were minimal, efficient, clear. No issues, we were 100% satisfied.
Derek
2016-07-05T00:00:00Z
Susanna went out of her way to make our stay at her lovely home work for everyone. Though she was cautious about our having a dinner party with friends she accepted our request and made sure we had what we needed. The house and setting is very relaxing and inviting. The yard is private and sits in a quiet neighborhood.
David
2016-05-11T00:00:00Z
We enjoyed staying in Susanna's very comfortable home. Susanna was away so we had the place to ourselves which allowed us to be extra comfortable there. The neighbourhood is lovely and very quiet. Courtenay/Comox is a great area to explore and everything was close by. A short jaunt to Campbell River. We had never explored these areas and thoroughly enjoyed. Lots of little treasures displayed in Susanna's yard. Thank you for the opportunity to stay here and explore Courtenay/Comox and beyond.
Sandra
2015-08-12T00:00:00Z
Tipo de Quarto
Casa inteira/apto
---
Tipo de Imóvel
Casa
---
Acomoda
4
---
Quartos
Courtenay, Columbia Britânica, Canadá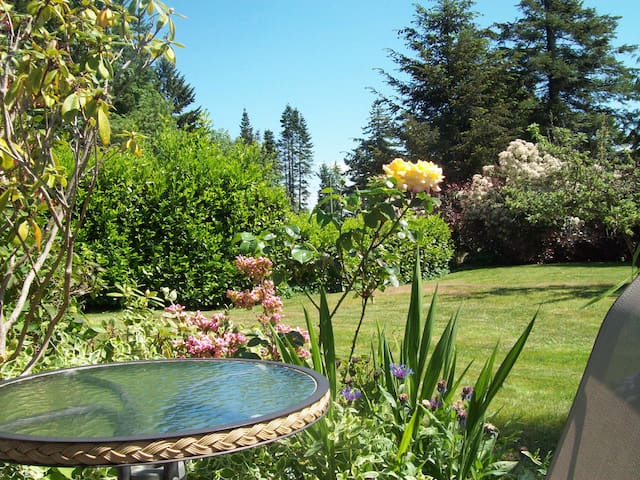 Notre confortable, lumineux cabine d'une chambre donne sur les pâturages et les forêts. Un petit poêle à bois vous permet de rester confortable par temps froid et fruits de saison agricole cultivé et légumes ainsi que le porc d'élevage et les œufs sont disponibles à l'achat. Proche des pistes de montagne, océan, et de vastes réseaux de sentiers.
Exactly what we were looking for. Cozy cabin. quiet location. Very quick drive to both Courtenay and Cumberland. Everything was very clean and good layout. Farm was very pleasant for our toddler to run around and watch chickens and animals. Would recommend!
Liam
2016-09-25T00:00:00Z
The perfect location for a quiet get-away. We intended to stay for three nights but extended for one more as we really enjoyed the peace and quiet and of course the self-made bacon and sausages :) Zoe is a perfect host. Even though she was not around she (and Dave) helped with every need we had. When we are ever back in the area we will definitely stay there again.
Karl
2017-03-28T00:00:00Z
Cozy, complete and good value. It's clear the host cares about guests having a good experience. We enjoyed our stay and hope to be back again someday. Thanks Zoe!
Jeff
2017-01-02T00:00:00Z
Zoe's cabin was absolutely delightful. We had the pleasure of being there when it snowed and it was stunning. It is on a working farm and they sell bacon, eggs, etc. so make sure you take advantage of that. It was very clean, super adorable, and exactly as explained. To top it off, Zoe was wonderful to work with. Everything was very clear and she generously offered to let us check out a bit later as there was no guest later than day. Gold star all the way, we highly recommend it!
Cheryl
2017-01-08T00:00:00Z
Great place, quiet and relaxing!
James
2016-12-30T00:00:00Z
Cabin was just as described and had everything we needed. Only a few minutes to town. Super nice hosts!
Lindsay
2017-04-09T00:00:00Z
Absolutely perfect little cabin for a relaxing getaway. The cabin is on a small working farm with pigs and chickens that are out and about throughout the day. Our son loved all the animals, and so did we. The cabin is a short distance to town and only about 20min to the ski hill. This will be our go to location anytime we're in the area, and I would highly recommend it to anyone.
Lukasz
2017-02-26T00:00:00Z
We stayed here over Christmas with skiing plans, it was nice and close to Mt. Washington with a quiet, relaxed feel. Loved the little wood stove. Bed was super comfy after a long day on the slopes. Had Everything we needed and would love to come stay again.
Devon
2016-12-27T00:00:00Z
Tipo de Quarto
Casa inteira/apto
---
Tipo de Imóvel
Casa
---
Acomoda
4
---
Quartos
Courtenay, Columbia Britânica, Canadá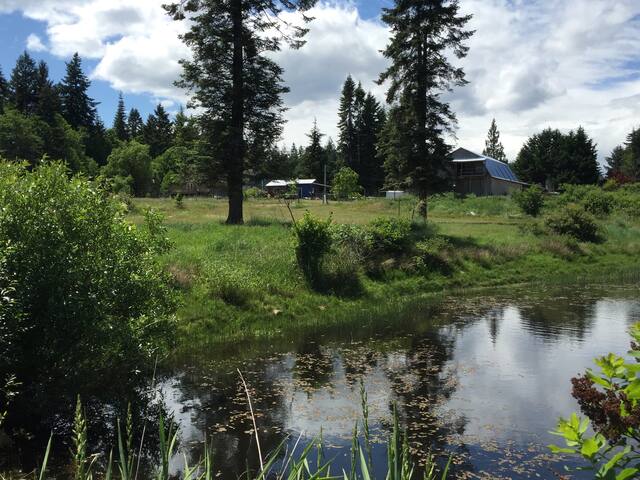 Bienvenue sur le premier aperçu de notre Eden! Nous sommes une famille de trois avec un Danois Labrador ... Nous offrons un environnement positif détendue pour vous détendre ou vous concentrer sur vos tâches .. Avec des couleurs vives inondant les murs, les plantes heureux dans tous les sens que vous regardez, et une vue sur l'océan avec des blocs de marche de l'eau, vous êtes sûr de trouver le rajeunissement dans notre maison. La cuisine est ouverte à tous qui se joignent à nous, et nous avons une salle de bain juste pour nos clients avec une baignoire profonde pour laver vos soucis ... :)
Amazing hosts, beautiful house, delicious food, awesome doggo! We'd 100% stay here again if we're in the area & recommend it to anyone going through. These guys went waaaaaay above & beyond for us and we had a great trip.
Robin
2017-01-21T00:00:00Z
Amanda was a great communicator and made sure I was set for my stay with directions to the house and wifi details and answered any questions I had with reasonably prompt replies. My bed was super cozy and the community was quiet. I will stay there again.
Jason
2017-01-04T00:00:00Z
Tipo de Quarto
Quarto privado
---
Tipo de Imóvel
Casa
---
Acomoda
2
---
Quartos
Royston, Columbia Britânica, Canadá
Absolutely delightful! Linda is such a wonderful host providing many extra touches. She has lovingly designed and decorated her home - it was a charming winter wonderland when we visited the week before Christmas! Fab kitchen, just remember that the hot and cold taps are reversed at the kitchen sink ;) Great location in Royston, too. Short walk to the waterfront and very quick drive into Courtenay. We hope to be back in the Spring!
Barbara
2016-12-22T00:00:00Z
Linda was a very attentive host. She made us muffins and bought us juice. She has a nice house in a quiet neighborhood. The bed was very comfortable. The kitchen had The tools we needed to make dinner. Overall a good place to stay.
Eric
2017-02-27T00:00:00Z
Tipo de Quarto
Casa inteira/apto
---
Tipo de Imóvel
Casa
---
Acomoda
2
---
Quartos
Royston, Columbia Britânica, Canadá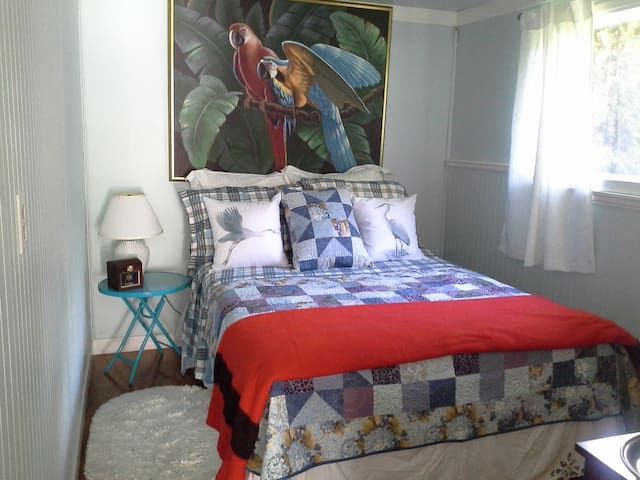 Mein Platz ist nahe dem Eisvogel Restaurant und Spa. Nehmen Sie einfach den Weg über die Straße und genießen Sie die vielen Vorteile ihrer Wellnessangebote, Yoga, Pool und Dampfgrotte. Fühlen Sie sich nicht wie das Kochen, genießen Sie die feine Küche des Restaurant oder Wine Bar. Sie werden meinen Platz lieben, weil der Schiefer Billardtisch, sonnige Räume, Feuerstelle, große mudroom für Ihre Skier und Gaskamin auf der Piste nach einem Tag kuscheln oder die Wanderwege.
Tipo de Quarto
Casa inteira/apto
---
Tipo de Imóvel
Casa
---
Acomoda
4
---
Quartos
Courtenay, Columbia Britânica, Canadá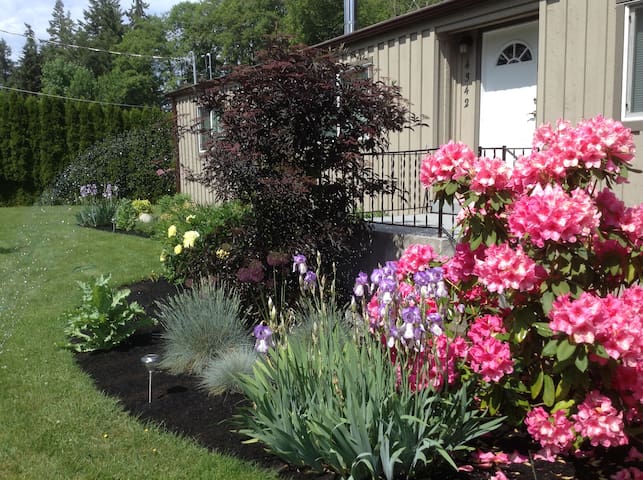 I can't say enough good things about this beautiful home. It's a 2 minute walk from a beautiful beach where we collected seashells and drift wood. The house has a spacious back deck and large grass yard. The house is fully equipped and very clean - we really enjoyed having a cup of tea by the fireplace while looking out the front window. It felt like we were set in the country side but it was just a hop, skip and a jump to get to the shopping district where you'll find groceries, restaurants etc. Michele was a great host and we can't wait to return!
Melissa
2017-01-22T00:00:00Z
Very tidy and comfortable home. Great backyard for kids and dogs. The home was well equipped. 1 min walk to the beach. BBQ came in handy. Good Wi-Fi. Way better than staying in a hotel. Definitely recommend.
Stuart
2016-03-20T00:00:00Z
Michele's home was beautifully decorated and very welcoming. The photos dont do this place justice, it was very comfy and relaxing. The home was larger than expected and the beds were very comfortable. We were a family of 6, ranging from toddler to senior, and the home was perfect size for us. The home had everything we needed for our stay. Michele and her husband stopped by and were very friendly.
Kimberly
2016-07-01T00:00:00Z
We had a great time staying at Michele's place. There was 5 of us over from Vancouver to do some mountain biking. The house is very comfortable and spacious, we had everything we needed. The kitchen is really well equipped - we were able to make a lovely Thanksgiving dinner! Having the washer and drier was great too as it was a wet weekend when we were there. Michele called me a few days before we arrived to make sure we had all the details to get to the house and get in. Although we didn't get to meet her in person, everything went smoothly and we had no issues that we needed to get in touch with her about. I would recommend this place and would definitely book again!
Esther
2016-10-10T00:00:00Z
Michele contacted me in advance to indicate where the lock box was, and after travelling all day, I was very happy to find everything in order. It was a wonderful, spacious and very private house that felt like home .
Larry
2016-06-13T00:00:00Z
Michele met me on arrival and went over all the amenities of the house. This was the perfect little retreat while my own house was being renovated. I loved walks on the beach with my little dog and because it was off season dogs were allowed on the beach. Since I live locally I am familiar with all the shopping, sights, and restaurants but the house was well equipped with information on where to go in the area. The house is tastefully decorated and really has everything you could possibly need for an enjoyable stay away from home. I especially enjoyed the peace and quiet of the area because I really needed a restful break from the chaotic renovations going on at my own house. I would not hesitate to recommend this little house and if I have out of town friends and family that I can't accommodate at my own house I will definitely suggest they book this property.
Dianne
2016-01-20T00:00:00Z
Lovely, quiet home in Gartley Point. Spacious, well-appointed, clean, good heating, nice back deck and yard, and close to a quiet beach. Just a short drive to other wonderful areas in the Comox Valley. Hosts were helpful and responsive.
Patricia
2016-10-03T00:00:00Z
Michele sent a kind message to welcome us before our visit and we found the house to be larger than expected. It was very spacious, tidy, and nicely decorated in a beach theme. This part of Vancouver Island has totally won me over; wonderful Gartley Beach was less than a 2 minute walk away and there are many interesting things to do/see within a 10-30 minute drive.
Reba
2016-06-06T00:00:00Z
Tipo de Quarto
Casa inteira/apto
---
Tipo de Imóvel
Casa
---
Acomoda
6
---
Quartos
Courtenay, Columbia Britânica, Canadá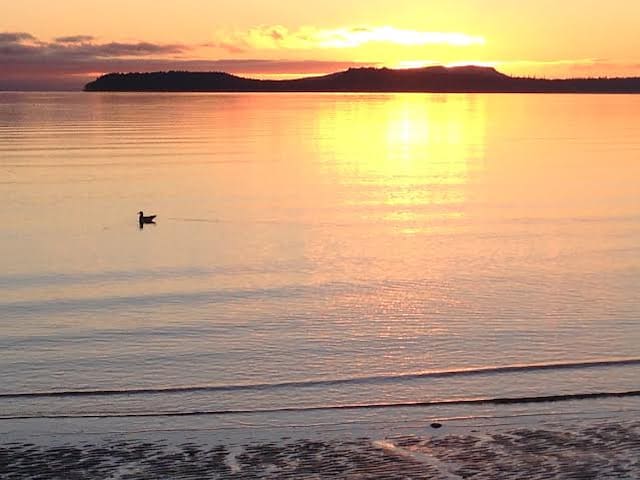 The host canceled this reservation 5 days before arrival. This is an automated posting.
Jackie
2016-06-28T00:00:00Z
Tipo de Quarto
Casa inteira/apto
---
Tipo de Imóvel
Casa
---
Acomoda
5
---
Quartos
Courtenay, Columbia Britânica, Canadá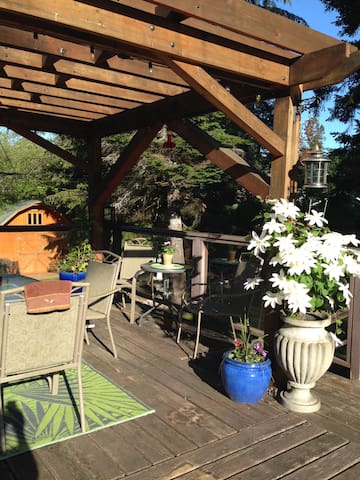 Genießen Sie einen ruhigen rustikalen Rückzug auf einem 25-Morgen-Arbeitsbauernhof Minuten vom Strand entfernt, Skifahren auf dem Berg Washington, Mountainbiken in Cumberland, und in der Nähe Restaurants, Brauereien und Einkaufsmöglichkeiten. Zur Ausstattung gehören Whirlpool im Freien, Waldwanderwegen und einem Fitnessraum. ** Bitte beachten Sie, dies ist ein Familienbetrieb, nicht geeignet für Partygänger. **
Wenn Sie für einen ruhigen Rückzugsort auf dem Land mit einem großen Haus und viel Platz im Freien suchen, der noch in der Nähe Stadt Annehmlichkeiten, ist dies der richtige Ort für Sie! Das Anwesen hat auch eine große Scheune mit einem Heuschober, für Veranstaltungsraum genutzt werden könnte, und Platz für Camping. Wenn Sie wirklich entspannen wollen und fühlen sich nicht zum Kochen, haben wir eine Vor-Ort-Caterer, die einige oder alle Ihre Mahlzeiten zur Verfügung stellen kann. Saisonale frische Erzeugnisse vom Hof und Eier sind auch käuflich zu erwerben. Ein Whirlpool im Freien die Rückseite Weide mit Blick auf eine beruhigende Stelle zu jeder Zeit des Tages und Feuersaison ermöglicht eine Feuerstelle im Freien ist für die Gäste zur Verfügung zu entspannen. Während wir unsere Gäste begrüßen, sich zu amüsieren, möchten wir darauf hinweisen, dass dies ein Eigentum der Familie orientiert und ist für Rowdy Gruppen von Partygänger und Drogenkonsumenten nicht angemessen.
Minto Farm ist eine schöne 25-Morgen-Landhaus, gerade weit genug von der Stadt in der Nacht Zeit bringt einen dunklen Himmel glänzend mit hellen Sternen beleuchtet, mit die Frösche und Grillen, die nur Umgebungsgeräusche bereitstellt. Allerdings ist die Bequemlichkeit der Stadt Annehmlichkeiten nur 5 Minuten mit dem Auto, mit den Bergen und Ski-Hügel, Wald Wander- und Radwege, Strände Meer, See Erholung und schöne Flussbadestellen alle nur wenige Minuten entfernt. Mit der aktiven Obst- und Gemüsegärten und Legehennen vor Ort haben die Besucher Zugang zu frischen Produkten der Saison und Eier. Mit großzügigen Freiflächen, eine große Scheune mit Dachfenster, Platz für Camping und einem malerischen Teich, bietet Minto Farm eine schöne Kulisse für Versammlungen oder Veranstaltungen. Bitte kontaktieren Sie uns für weitere Informationen.
It was the highlight of our trip, the farm was peaceful and clean with fresh products from the farm and lots for the kids to do, we will be back.
Prueben1
2016-08-13T00:00:00Z
This was the perfect gateway for our group, families with young kids. The house is wonderful, a home away from home where you feel good immediately! The three storeys are ideal for groups with kids, the kitchen super well equipped, the wood stove offers a very confortable heat and the hot tub is a plus after a long day outside skiing or playing in the snow! The property is beautiful, pigs and chickens a big plus for kids! Zoe is the sweetest host, inspiring person, very generous and reactive, she made our stay perfect. Lots of little attentions for guests like bathrobes and slippers! Thank you Zoe for trusting our group and giving us the opportunity to spend one of the best week end ever! We will be back!
Alix
2017-02-13T00:00:00Z
Zoe's place was PERFECT for our family gathering. Warm, clean, well equipped, plenty of room, and that hot tub! Zoe was a fantastic host. I would definitely stay here again!
Michaela
2017-01-09T00:00:00Z
Zoe's place is awesome! Great, spacious farmhouse, good for a big group - and the extra cabin for some overflow. Beautiful deck, beautiful living room, nice sheltered hot tub, and good private sleeping arrangements. This farmhouse was perfect for a Thanksgiving trip! Zoe's incredibly responsive, and super helpful with tips about the neighbourhood and trails, and the other folks on the farm are very friendly. Plus, the bacon is delicious. I'd stay here again in a heartbeat (and likely will).
Ed
2016-10-11T00:00:00Z
We had a fabulous time! The property was exactly what we were hoping for, a great place to relax. Amazing scenery, comfy beds, a spacious kitchen, BBQ, hot tub, amazing spot for star gazing, cute animals, convenient location - short drive to grocery stores, liquor stores, Stotan Falls & Nymph Falls. Would definitely stay here again! :)
Brooke
2016-08-26T00:00:00Z
Zoe's home is beautiful. Located on a scenic farm, it was the perfect retreat for a skiing weekend at Mt. Washington. Well appointed and welcoming, it was a treat to come home to the roaring fire, spacious kitchen, and luxurious hot tub at the end of the day. Zoe was lovely, helpful, and gracious, and I would be happy to return for another stay.
Evan
2017-02-05T00:00:00Z
Staying on Zoe's farm was an absolute treat. The house was super clean and perfect for our large group of both kids and adults.
Jody
2016-08-08T00:00:00Z
We had a wonderful time at Zoe's farm. Zoe was an attentive and thoughtful host and the farm was just what we were looking for. The house itself was clean, perfectly located, comfortable and catered to all our needs. Would recommend this place to anyone and would definitely stay here again.
Fiona
2016-08-02T00:00:00Z
Tipo de Quarto
Casa inteira/apto
---
Tipo de Imóvel
Casa
---
Acomoda
10
---
Quartos
Courtenay, Columbia Britânica, Canadá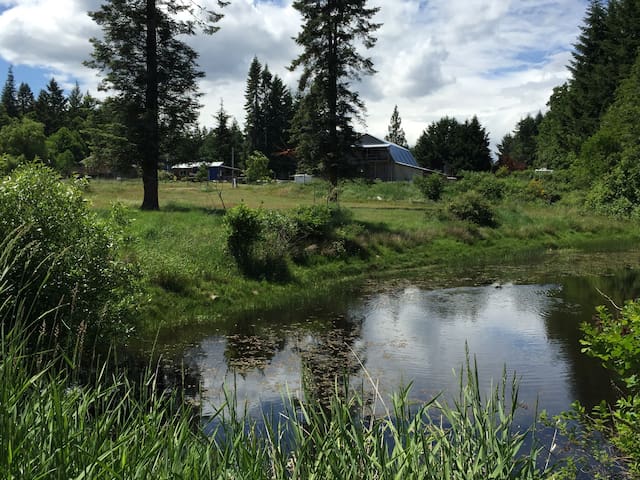 At Ruby Slipper Ranch your room is comfortable, clean, & peaceful. AND the Real Experience is the FOOD & the opportunity to bring your food from field to table. See details below to learn why our motto is "there's no taste like home!"
MAKE IT REAL @ RUBY SLIPPER RANCH Are you... > curious about an authentic rural life? > hungry for a zero-to-100 mile diet? > want to know what 'sustainability' actually looks, feels and tastes like? > looking to experience the view, not just look at it? Join us – your hosts Shayne and Tracy – as we explore what it means to be connected to the land, to the seasons and to the community on our busy permaculture farm. Come experience the joy of seasonal local food and learn why our motto is "there's no taste like home!" REAL FARM EXPERIENCE Ruby Slipper Ranch offers a range of farm-stay programs ranging from "hands-off" to "hands dirty." Enjoy the farm ambiance and explore the island, or participate in a barn and garden tour, educational programs, and meal preparation using only organic ingredients from the farm. ACCOMMODATION Your cozy bedroom (with double bed) sits on the top floor of our unique hand-built straw-bale farm house. You have your own bathroom with shower and access to a spacious movement studio, you can look out at the farm, read, listen to music, or just relax.
DENMAN ISLAND ACTIVITIES Enjoy the slow life of this tranquil Gulf Island. Rent bikes, canoes or kayaks, or bring youglaur own. Spend time in Coastal Dos Fir rain-forests and on beaches teeming with life. Visit our many art and craft studios, our Farmers' Market, or one of our many festivals. GETTING HERE There are may ways to get to Denman Island, all starting with arriving on Vancouver Island, BC. Vancouver Island can be reached by driving and taking a ferry from Vancouver, BC or by flying into one of the 3 main airports on Vancouver Island. The closest airport is the Comox Valley Airport which is a 30 min drive from the ferry to Denman Island. Public transport exists but is limited so renting a car might be in order. Please talk to your host about the best way for you to get here.
Tracy and Shane couldn't be better hosts. We immediately felt welcomed like old friends. Sitting around the outside picnic table sharing breakfast and dinner felt like we were being served at a five star restaurant but with the added bonus of great conversation. The yellow neck squash and home made plum pie were...!!!. (If you stay definitely arrange for breakfast and dinner.) The accommodation was great, sleeping with a full moon bathing light over a quiet night. We stayed on some of the hottest days this summer but were very comfortable in the well insulated house. Tracy showed us around the farm and we got to meet all the 'critters'. My favourite were the turkeys. With all the Mom's and little ones running behind me and clucking gently I felt like a modern day Pied Piper . Denman is a great island to explore; hiking, swimming in lakes with only one or two others for company (in the middle of the summer) and generally having a laid back time. Wish we had stopped at Denman sooner rather than treating it (as the locals would say - a speed bump) on the way to Hornby. We will be back. Thank you Tracy and Shane for making our stay such a success. On an ending note- I want to thank Tracy for ensuring I could stay here even though I have a cat allergy. She made sure 'pussy' was kept out of the way.
Arlene
2016-08-20T00:00:00Z
The Ruby Slipper Ranch was a great place to stay. Tracy and Shayne were both very nice and friendly and it was great getting to know them a bit over our shared meals. I definitely recommend paying extra for Tracy to cook you breakfast and dinner. The food is fresh and tasty, plus it is possible there won't be any restaurants open for dinner on Denman Island (depending on what time of year you visit). When my boyfriend and I were here on the Victoria Day long weekend the only place open after about 4:00pm was a burger shack/wagon (which we didn't try). The bedroom, bathroom, and sitting area were all clean and comfortable. It was interesting having a tour of the farm and seeing the animals and permaculture garden. We did a day trip to Hornby Island from here and it worked well, but be aware that the last ferry back from Hornby could be as early as 6:00pm (depends on the day).
Allison
2016-05-24T00:00:00Z
We had the most amazing time at the ranch! It was the highlight of our island hopping trip. Tracy and Shane were so welcoming and (URL HIDDEN) was like being with old friends. The food was amazing! If you stay...you have to pay extra for the food! Definitely get breakfast and dinner. Everything was delicious and fresh and it was so lovely sharing the meals with the hosts. Tracy showed us around the entire farm and we got to meet all the pigs, cows, turkies, and BoZe the horse! The accommodation was great!our bed was super comfortable and we had the whole top floor to ourselves. If you go to denman, you have to stay here. It was the best!
Daniella
2015-08-15T00:00:00Z
Tracy was so welcoming and kind. The little touches, like a fresh peach from her garden with a note welcoming me back to the house after my workshop, were so sweet! The loft was very cool with the record walls and vintage decor but most of all I loved the view out of the window of the farm - so idyllic! Tracy's farm fresh menu was delicious and gourmet - I'd go there for dinner over a restaurant any time!
Bernadette
2016-07-14T00:00:00Z
Tracy is very welcoming and a great cook! The family meal was a joy to be part-of, complete with homemade apple cider and pie.
Laura J.
2016-08-08T00:00:00Z
Had a great stay with Tracy & Shayne. Tracy met us when we arrived. Modern home but in farmhouse style. Guest accommodation on first floor. Good bed & shower. Sitting room with open stairway to ground floor so some sounds from kitchen & if you want total privacy then might find it a bit "open plan". Invited to a party on the island first eve so met the locals so very "airbnb". Wouldn't get that in a hotel room. Overall enjoyed being part of the family. Great location. Good breakfasts & dinner with fresh products from farm.
Aafke
2016-06-21T00:00:00Z
Great food, great sleep, super close to the Denman Island ferry, fine local bistro and bookshop! Can't say I'd ever walked with turkeys before but I sure got to at the Ruby Slipper Ranch! Tracy was a gracious host as she gave me the farm tour. This slice of heaven, nestled on a 32 acre farm, allowed me to visit the chickens, 2 pigs and 3 little piglets, 3 cows, turkeys, geese, and a garden of abundance. Tracy showed me the tremendous variety of lettuces, herbs, edible flowers, fruits and vegetables grown with loving care and according to sustainable permaculture methods. I totally recommend paying for meals with your stay – nothing fresher than tasting things as you pull them right from the garden! And, for breakfast I enjoyed the homemade scones, farm-fresh bacon, a fresh-laid hen egg and turkey egg, fresh baked bread with farmer-traded sheep's milk cheese and farm-made raspberry jam and local honey. Coffee aficionados will appreciate the excellent quality coffee beans, freshly ground. The house is also an inspiration for those with a keen eye to sustainable building materials and concepts. Check out the hand-made carpentry by farmer-Shayne and the very interesting cold-storage hideaway! Try your hand at pickling greens – I'm glad I did – not such a mystery now! The upstairs guest room is very spacious with a bedroom and sitting room: it's a bit zany but fun to check out the unique records design concept. Over the course of my 2-week BC islands tour, sleeping in different beds most nights, I can honestly say this bed was really the most comfortable – so something to look forward to. The private bathroom has a shower with plenty of hot water – and check out their innovative water-heater system why don't you! The location is excellent: a super short drive from the Denman Island ferry terminal (you could even walk it if necessary) and it was also a nice pad to stay at during my day-trip (10 minute ferry) to Hornby Island. Great people, great location, and great price.
Cindy
2015-05-15T00:00:00Z
We loved our experience on the farm with Tracy. This is what AirBnB should be all about: connecting with individuals for unique experiences. When we missed our ferry, she was flexible and moved dinner. The food was phenomenal, the company was great, and we appreciated tips about how to explore Denman and Hornby like locals.
Megan
2016-08-22T00:00:00Z
Tipo de Quarto
Quarto privado
---
Tipo de Imóvel
Casa
---
Acomoda
2
---
Quartos
Denman Island, Columbia Britânica, Canadá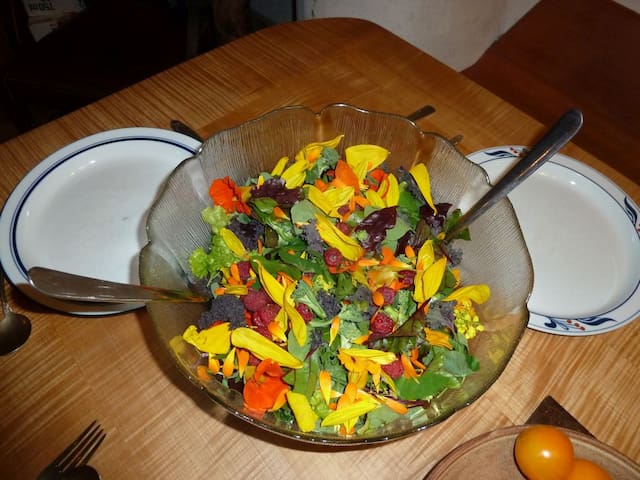 Union Bay - Airbnb
:
Média de

4.52

de

5

estrelas, de acordo com

137

avaliações de hóspedes
1

–

18

de

20 Casas para Alugar
Insira as datas para ver o preço total. Taxas adicionais aplicáveis. Podem ser adicionados impostos.