Insira a sua data de check-in no formato dd/mês/ano
Insira a sua data de checkout no formato dd/mês/ano
Anúncios que pode reservar sem ter de esperar pela aprovação do anfitrião.
Insira as datas para ver o preço total. Taxas adicionais aplicáveis. Podem ser adicionados impostos.
Em julho e agosto deste ano poderá experimentar hospedar-se num dos nossos 100 espaços mais bem avaliados, em todas as gamas de preço, e experimente Sonoma pelo olhar de quem mora lá. Check-in 24 horas, Reserva Imediata e vinhos e petiscos da região permitem-lhe simplesmente relaxar e aproveitar a sua viagem.
This spacious country estate is perfect for leisure and business travelers. Escape the hustle and bustle of everyday life with a quite stay. Southeast Country Estate. Located 10 minutes from the historic Blackshear downtown shopping and dining area.
Awesome experience! Great hospitality and the place looked exactly like the pictures except it was bigger than expected so that was a bonus! Very clean and just a great stay all around, this place is highly recommended!
Ellie
December 2016
Tipo de quarto
Casa inteira/apto
---
Tipo de Imóvel
---
Acomoda
6
---
Quartos
3
Blackshear
The Mansion at Oak Lane Events is a cosy retreat into the past. With its stately extended porches and lovely rooms. Bring your bridal party or just a quiet evening as a couple. We can accommodate grand party's and fabulous weddings!!
Tipo de quarto
Quarto privado
---
Tipo de Imóvel
---
Acomoda
10
---
Quartos
1
Blackshear
Close to hospital. Safe location.
Tipo de quarto
Casa inteira/apto
---
Tipo de Imóvel
---
Acomoda
1
---
Quartos
2
Waycross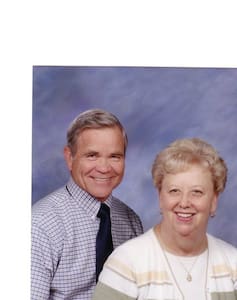 Historic Blackshear Manor was the first county courthouse in Blackshear Georgia in 1875 to 1903 when the town bank president convinced the county residents to build a new one and let him move it back from the center of town and convert it into a home
Tipo de quarto
Quarto privado
---
Tipo de Imóvel
---
Acomoda
2
---
Quartos
1
Blackshear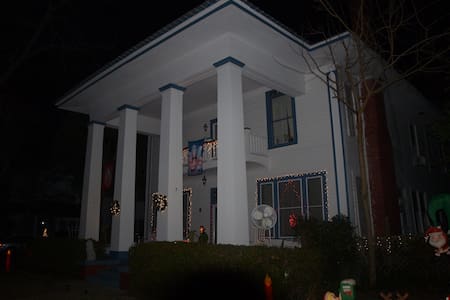 This magical remote area is a primary entrance to the legendary Okefenokee Swamp—one of Georgia's seven natural wonders. Stay and explore - located only 11 miles from the entrance of the Okefenokee Wildlife Refuge and Stephen C. Foster State Park. This is a mobile home located on private property in a private neighborhood only yards from the historic Suwannee River.
The house includes a screened front porch, mosey oak camouflage reclining furniture, large high definition flat screen TV with Dish Cable Channels (HBO, Showtime, Cinemax and Locals), three bedrooms, two baths, fully equipped kitchen with electric appliances. Only 11 miles from the entrance to Stephen C Foster State Park. This remote park is a primary entrance to the legendary Okefenokee Swamp—one of Georgia's seven natural wonders. Spanish moss-laced trees reflect off the black swamp waters, while cypress knees rise upward from the glass-like surface. Here, paddlers and photographers will enjoy breathtaking scenery and abundant wildlife. Alligators, turtles, raccoons, black bears, deer, ibis, herons, wood storks, red-cockaded woodpeckers and numerous other creatures make their homes in the 402,000-acre refuge. Stargazers will appreciate the particularly dark sky. The rental also includes a private entrance to the historic Suwannee River. Guests will have complete access to the home with parking. There is also a private entrance to the Suwannee River. Guests can text or phone anytime. We are always in close proximity!
Located on Highway 177 in Fargo is the unique dirt road experience of Reeves Landing. You can share a private entrance to the Suwannee River with the locals. In our neighborhood you will find deer, Ibis, egretts, snakes, alligators, bears, hogs, and bob cat. The local flora and fauna include water lilies, palmetto, slash pine, long leaf pine and cypress trees. Fargo is a remote area. Stephen C Foster is located 11 miles from the home. Be sure to keep gas in your car and water in your cooler! The Okefenokee Swamp is a unique and beautiful place. However, it is isolated from major cities with grocery stores, Wal-mart, etc. If you need anything, for your convenience please bring it with you. Glamping at it's best in the swamp!
Great place to stay for a visit to the Okefenokee. Very clean with everything we needed. We especially appreciated the full kitchen since there aren't many places around to eat out. Slept great- comfy beds and it is very quiet. We didn't meet Carlene, but Don was a great host. Very friendly and helpful. This place is the perfect example of why Airbnb is great!
Meredith
December 2016
Home was extremely clean and had plenty of room! Don came over and introduced himself.... nice guy! Beds were comfortable and kitchen had everything we needed including a little basket of snacks that we used when we went to the park. Could not connect to the Wi-Fi but don't consider that to be a big issue. If you have Verizon, you will have good cell coverage. Ate at the Suwannee Cafe one night and it was excellent home cooking!
Cathi
January 2017
Comfy, sweet place. Our reunion was so much fun. The beds were comfortable and the place had everything we needed. A special thanks to Don for jumping the car off at the end. We will be back!
Claire
November 2016
The host were so gracious. The place was clean, and I always felt a little bit of home.
Thomas
September 2016
My husband and I were traveling with my elderly aunt and uncle and an 17 year old niece. We had personal business to attend to in Lake City, FL but we were not crazy about staying in a hotel for 2 nights crammed in. I found the Airbnd App and searched for properties in Lake City or neighboring areas with something to do. We came across Carlene and Don's property, which is about 45 mins from Lake City and 15 mins from the Stephen C. Foster State Park located within the Okefenokee National Wildlife Refuge. It is not a 5 star hotel but the details, comfort, tranquility and attentiveness on their behalf sure makes it feel like one. It has 3 bedrooms, 2 baths, sleeps six, full kitchen, Internet and cable. It is spacious, bright, tidy, clean and full of little details that makes it feel like home. A day trip to the park was pleasant and beautiful. We enjoyed nature trails and a pantoon ride throughout the river, saw lots of wildlife and got great pics. Although Carlene was busy for a Father's Day event at her church, Don was gracious enough to take us around the property, showed us his saw mill and we shared interesting stories and many laughs. As a bonus, we purchased some gorgeous pieces of wood from him. We will be returning soon! Highly recommend it. It is home away from home.
Keyla
June 2016
We loved staying at Don and Carlene's home! If you are coming here to enjoy Okefenokee Swamp, you can't beat this location for its convenience and creature comforts. You're only 15 minutes away from the west entrance and about an hour away from the east entrance. Their place is a peaceful spot to relax after spending full days out on the water. Everything was super pristine and tidy with the comforts of home. There were many thoughtful touches that made our stay especially nice: a fully stocked snack bowl, awesomely thick and fluffy towels, the table set for two, and a lovely screened in porch from which to enjoy the sounds of the forest. Don has a sawmill out back and cuts absolutely beautiful cuts of wood. The natural colors in the wood are STUNNING. We couldn't resist buying some cedar boards to bring home with us! Another perk of our stay was that Carlene, who has lived in the area her whole life, shared an impressive collection of local antiques that she has found over the years. Both Don and Carlene are very knowledgeable and generous people who made our visit great! You will definitely enjoy your stay here.
Matt
June 2016
Awesome place, awesome people. Carlene and Don took care of us, more than could be expected. Slept so well, we overslept :-). Don was happy to show our 6year old around his wood working shop. This place comes on our list of come-back addresses.
Sonja
August 2016
I have never had so much value for money honestly, we even got a guided morning tour in the forest to look at wild animals. The park is great too, were we did an evening kayak session, one of the best experiences of our road trip.
Rik
September 2016
Tipo de quarto
Casa inteira/apto
---
Tipo de Imóvel
---
Acomoda
6
---
Quartos
3
Fargo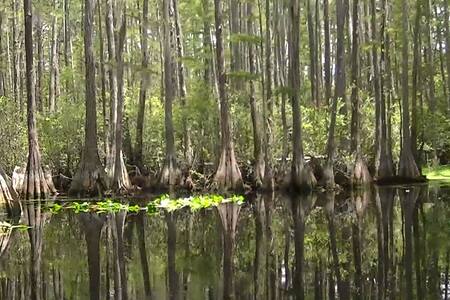 Canoe provided. Or bring your boat to the St Mary's River, enjoy peaceful days and relaxing nights on the Florida/Georgia line. Floating dock, screen porch, kitchen, bath. Sleeps 3-4, fullsize bed. Located between Okefenokee Swamp and Cumberland Island National Sea Shore. Owners live in main house on property.
Two room cabin with kitchen and bath/shower over looking beautiful St. Mary's River. Private dock. Canoe provided. Kitchen includes microwave, hot plate/griddle and refrigerator. Charcoal grill on porch. Bring charcoal. Welcome to bring kayaks, fishing gear, boat, etc. Full size bed in bedroom. Two twin foutons in living room. Great location to stay for day trips to Amelia Island, St. Augustine, St. Mary's, Cumberland Island, Okefenokee Swamp, Jax Beach The St. Mary's River is at your doorstep. Fish, swim, canoe, or kayak. Screened in porch is a perfect spot to read a book. Okefenokee Swamp Park is located a short drive northwest. As well as the Cumberland Island National Seashore is located 30 miles east. Minimal, if any. As need basis. Owners live on property but do not like to pry.
Secluded. Private. Main house is on property Located 40 miles from Jacksonville International Airport,
The cabin was rustic, view of St. Mary's River beautiful.
Pat
March 2016
We were looking for a place to stay on our road trip to South Florida and this was the perfect find. Relaxing, tranquil, beautiful spot. Bishop was quick to respond and very helpful. I just wish we had more time to explore the area!
Anne Curran
February 2016
My co-worker and I were taking a few days off after a business trip to Jacksonville, and we stayed at Bishop's cabin on our way to Okefenokee swamps. The cabin is located close to the swamps and to the coast, so that is a good option for visiting the area. It sits along Saint Mary's river, with a private dock on the river, and the opportunity to canoe the river was awesome. The view from the deck to the river is also astounding. We arrived later than expected, but communication with Bishop was good, and he was very accommodating. The fridge was loaded with beers, sodas, and water when we arrived, which was a bonus well appreciated. Bishop's cabin is a cabin, and comfort is that of a cabin. As far as know, we were Bishop's first guests, and a few things still needed to be adjusted.
Guillaume
November 2015
We absolutely loved our time spent in this cabin. While we didn't have the best weather, it was so relaxing to sleep in and wake up to the calm river. Also, my boyfriend and I were amazed at how comfortable the futon/bed was. We slept like babies! Everything was kept extremely neat, with fresh, wonderful-smelling sheets. Bishop left a welcome basket and I loved reading the journal left by previous airbnb-ers. We will definitely be coming back to take advantage of the kayak and to take a break from the world.
Kylie
January 2016
we didn't get to meet Bishop, but everything was ready for us and it was all that we expected. A private cabin. Rustic but cool. Quiet and relaxing, but only the basic amenities. We would go back again next time we are at the Okefenokee.
steve
May 2016
My host was great. If i had a question he responded immediately. The property was beautiful and everything we needed was there. This was mine and my wife's first experience on this site and we had a great time. If you are looking for a quiet place to go and unplug this is it.
lonnie
February 2016
Everything was in place when we arrived. The view and serenity of the location were perfect. We were able to do all the activities we planned. The cabin is simply outfitted, but has all the necessities. For those who enjoy nature without the frills, it's perfect.
Barbara
November 2016
We arrived late, but it was not a problem. Bishop left everything ready for us with the way to the cabin lit with Christmas lights. Next morning we were amazed by the beauty of the place. Relaxing back porch overlooking the river was just it! Obviously we ate breakfast outside ;-) My daughters enjoyed canoeing and fishing on the calm waters of St Marys river. We took a trip to St.Augustine which was a very good decision since it is just 1,5 hours away. The cabin is very simple but nice and clean. If you plan on cooking you should make arrangements for that with Bishop prior to your arrival, since there was only microwave and outside grill. I strongly advice visiting the Cabin. Great if you look for peaceful rest with or without kids! Sincerely, Pat L. Benartzi with Yuval, Daria & Mia
Patrycja
December 2015
Tipo de quarto
Casa inteira/apto
---
Tipo de Imóvel
---
Acomoda
3
---
Quartos
1
Hilliard
Welcome to the River House! Situated on a high bluff directly overlooking the tranquil St Mary's River, this spacious home is surrounded by the soothing leafy greens of nature… Come and kick off your shoes, rest and relax in this peaceful oasis..
This spectacular house overlooks the Saint Mary's River and is 45 minutes north of Jacksonville, Florida! This beautiful home features a 50' dock and two large decks overlooking the river, which are linked by a wide staircase. Absolutely pristine setting, nestled amongst verdant countryside and beautiful mature trees, yet only minutes from the towns of Folkston, Hilliard and Callahan. 35 minutes to historic Fernandina on the Atlantic Ocean and the beaches, (which can also be reached from the house by boat) 45 minutes to downtown Jacksonville and less than 40 minutes drive from Jacksonville International airport. This comfortable home has been newly professionally renovated and offers hardwood and tile floors, a large master suite with king sized bed, a second bedroom that can sleep three, a third bedroom that can sleep two, three bathrooms, a huge family room (sleeps another two on comfortable queen size fold out Serta sleeper ), large foyer and living room with 15' ceilings, crown moldings, hardwood cabinets, granite counter tops, stainless steel appliances, custom blinds and silk lined curtains You can launch your boats and jet skis at a high quality boat ramp facility with a park and beach a few hundred yards down river. This house is situated on a large and private nicely landscaped and treed lot in a well established, safe, and friendly neighborhood that is extremely convenient to major access highways. A slice of heaven and perfect natural tranquility, yet located with excellent services within easy driving distance. Floor plan is open and flows very nicely - perfect for relaxing and entertaining!
Peaceful environment and super friendly neighbors! Less than a mile to the main route, US-1
Beautiful home exactly as described! Mark was very accommodating and understanding.
Carolina
October 2015
The River house was lovely and the scenic views were beautiful. We enjoyed our stay very much.
Wayne
March 2015
This is a beautiful home tucked away by the St. Mary's River. If you are looking to relax and unwind without any distractions it is a wonderful choice! The river is beautiful to go out on. The water is pure and refreshing and it was great fun to jump from the floating dock into the water. There is a fish camp just down the road where you can rent canoes for $20 a day. The home has a multilevel deck overlooking the river and is sweet spot to enjoy family meals. The space easily accommodated four adults and two children. There is a children's room with a bunk bed that sleeps three, a guest room and master which each sleep two and one of our favorite features, a HUGE, comfy sectional couch which pulls out. (we didn't use it for sleeping but it's a nice bonus and could fit all of us to hang out in the evenings.) A great get away in a remote and tiny little town, right on the Florida/Georgia border.
Maggie
August 2013
Our family enjoyed our stay immensely, the river house is even more beautiful than the photos show, extremely warm & welcoming and very spacious with all the comforts of home. We loved the outdoor setting and beautiful deck overlooking the river -- enjoyed the river as well swimming and canoeing. A perfect weekend. Mark was a good host communicating all the details to access his house, and we are grateful to have had an opportunity to enjoy their family vacation home.
Rose
May 2016
House was great, loads of room, clean and a great place to spend some quiet time at the end of our holiday. Having the dock on the river was awesome. Easy check in/check out.
Jim
June 2016
Staying at the River house was great. It is in an nice quiet location on an nice river. The home was very spacious and comfortable. There was a binder with detailed information on how to work electronics in the home. Talking to Mark was very easy and pleasant. My family and I would highly recommend the River Houseto anyone. Thanks Mark and Alice! The Cooks!
Jeffery
June 2015
The host canceled this reservation 3 days before arrival. This is an automated posting.
William
The house was perfect for our family! Everyone had their own private space. We would highly recommend it to others.
Missy
June 2016
Tipo de quarto
Casa inteira/apto
---
Tipo de Imóvel
---
Acomoda
8
---
Quartos
3
Hilliard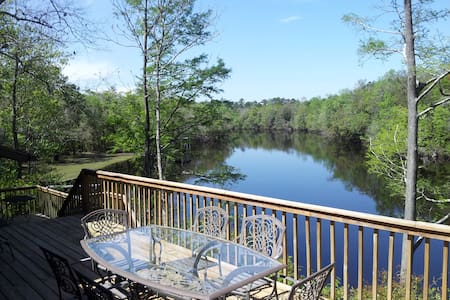 This is a home located in the rural area with 3 bedrooms, a bathroom, and a huge kitchen/dining room.
Tipo de quarto
Casa inteira/apto
---
Tipo de Imóvel
---
Acomoda
6
---
Quartos
3
Waycross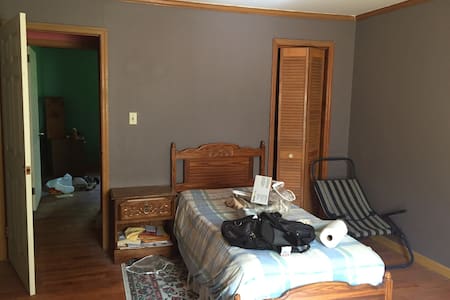 My place is situated on The Satilla River in Atkinson. Just past Brantley County in South Georgia. You'll love my place because of the view; it is breathtaking. You will experience pure peace during your stay. My place is good for couples, solo adventurers, business travelers, families (with kids), big groups, and furry friends (pets).
The weekend rate is $500. Weekly rate is $1000. Monthly rates are negotiable. Two kayaks and paddles are included in rent; pontoon is an additional charge. Holiday rates negotiable. The whole property is accessible upon rental. There is a full kitchen in the house as well as a sink and microwave below on the deck. This would be an ideal spot for outdoor cooking or for cleaning fish. I will be available for 24-7 telephone access throughout your stay. I will not be further than 50 miles away from the surrounding area should a problem arise.
Great place. Very peaceful!!! I would love to stay here again.
Kerston
January 2017
Autumn and Glenn were great. The house had everything - and some. Beautiful view of the river, and kayaks available to explore around. Spacious and sun-filled house, with a grill, hammock, and bar underneath. Perfect for a peaceful, serene getaway!
Jessica
November 2016
Tipo de quarto
Casa inteira/apto
---
Tipo de Imóvel
---
Acomoda
6
---
Quartos
2
My place is close to 50 miles from the beach, 12 from nightlife, 12 from family-friendly activities, 1 hour 30 minutes from Savannah the airport. Cab service within 12 miles in city center Nearest Greyhound pickup/drop off in Brunswick or Hinesville. Train station 13 miles away at Bldg. 176 Northwest Broad Street, Jesup, GA 3154. You'll love my place because of its scenic country view, its quiet and peacefulness. Along the I-95 corridor.
Tipo de quarto
Casa inteira/apto
---
Tipo de Imóvel
---
Acomoda
9
---
Quartos
3
Jesup