38 Apartamentos para Alugar
In meiner Wohnung 1 Zimmer zur Verfügung.
1 Zimmer
Ibu Dewi is an amazing host. The apartement is located just in centre of Zaandam, walkable from/to NS railways station. The room where I stayed 3 nights is occuppied by a comfy modern double bed. I'd love to be back again to stay at her place for
Yusron
2017-01-21T00:00:00Z
Dewi is a kind host,and she provides the warm hospitality.I really enjoyed the time in Zaandam and Amsterdam. If I back there next time,I must stay there again!
ying
2016-01-05T00:00:00Z
Dew was really kind and motherly. She was busy and a bit sick, but she made sure everything was comfortable. It is only 15min one train ride to the airport, so the location is fantastic if you are staying for a couple of days from/to the airport. It is also one quick train ride to the central area. The room is small, but if you are going to spend most of time outside, then it is really a no problem at all. The place is warm. the bed was perfectly comfortable and the shower is great. If you are the practical type, then go for it. I am completely satisfied with my decision to stay here.
Sua Chloe
2016-12-04T00:00:00Z
Dewi is an excellent host! The apartment was very clean and she even made us breakfast. It is also very easy to get from her place to Amsterdam. A nice experience overall.
Juliana
2014-12-06T00:00:00Z
The most wonderful experience so far. Dewi is such a great host and I literally felt at home. The room was so clean and tidy and is just 5 mins from train station, bus station and the shopping centre. She and her friend Jisse are very kind enough helping to get around to visit some of the most beautiful places. Will definitely stay there next time. Highly recommended!
Dinesh
2015-05-19T00:00:00Z
Dewi es la mejor !!! Su departamento está muy bien ubicado !! Nos hiZo sentir como parte de su familia !!!
Rocio
2015-09-28T00:00:00Z
Dewi made us feel welcome from the moment we arrived in Amsterdam, sending us detailed directions and showing us around the centre of Zaandam when we arrived. The room was perfectly fine, with lots of complimentary supplies and Dewi also gave us a nice breakfast each day. The location is great, being just a 5 minute walk from Zaandam station where you can catch a train to Amsterdam Centraal in 15 minutes and north to the windmills in 5 minutes. Highly Recommend.
Will
2016-06-18T00:00:00Z
She is so nice, humble and the best
Muhammad
2016-06-04T00:00:00Z
Tipo de Quarto
Quarto privado
---
Tipo de Imóvel
Apartamento
---
Acomoda
3
---
Quartos
Zaandam, North Holland, Holanda
Nice, chambre froide et privée 5-8 minutes éveillées pied de la station Zaandam. Ici, vous pouvez prendre le train pour le centre d'Amsterdam, qui prend 12 minutes. Cet endroit est à distance de marche du beau centre de Zaandam avec de nombreux magasins pour faire du shopping, cinéma et restaurant. La chambre est privée. les toilettes et salle de bains commune avec 2 autres personnes. L'heure d'arrivée est 19 heures ou plus tard. Commander le temps est flexible.
Das Zimmer ist klein (10 qm), hat aber ein großes Bett und 2 Personen leicht aufnehmen kann. Es gibt keine Küche, aber einen kleinen Kühlschrank und eine Mikrowelle im Zimmer für den eigenen Gebrauch.
Los anfitriones han sido muy amables. La ubicacion es a 2 estaciones de Amsterdam Central (teniendo que caminar unas 5 cuadras para llegar a la estacion de Zandaam). Hay un supermercado Deen muy cerca pero a tener en cuenta que cierra a las 21. La habitacion muy linda, muy comoda y los banios impecables. Volveriamos sin duda!
Ka
2017-04-05T00:00:00Z
The location and the room were perfekt! We loved to stay there i would recommend this place defenitely!!!! Thanks Ray & Lisa
Terry
2017-04-07T00:00:00Z
Tipo de Quarto
Quarto privado
---
Tipo de Imóvel
Apartamento
---
Acomoda
2
---
Quartos
Zaandam, NH, Holanda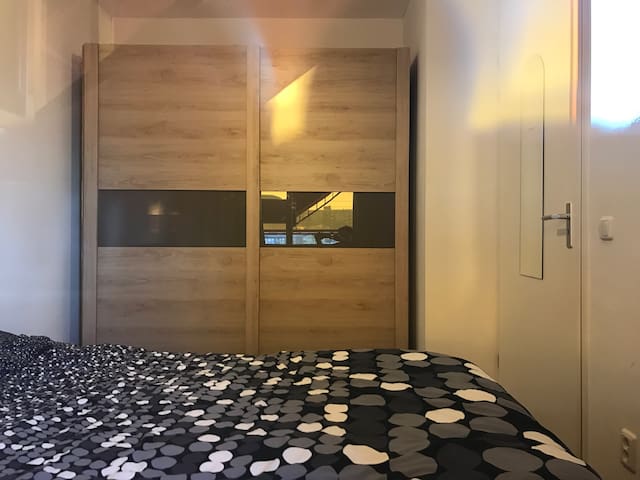 Meu Apartamento T2 localizado no coração vibrante de Zaandam e da varanda virada para sul, você olhar para fora sobre a água. perfeito para noites de verão. Trem e estações de ônibus e 10 minutos de trem você está no centro de Amesterdão! Mas mais perto é também muito o que fazer: o Zaansche Schans está ao virar da esquina e não se esqueça do Hembrug e fresco Kade não! Há folhetos e informações que você pode sempre me chamar para lugares agradáveis na vizinhança!
Tipo de Quarto
Casa inteira/apto
---
Tipo de Imóvel
Apartamento
---
Acomoda
2
---
Quartos
Zaandam, Noord-Holland, Holanda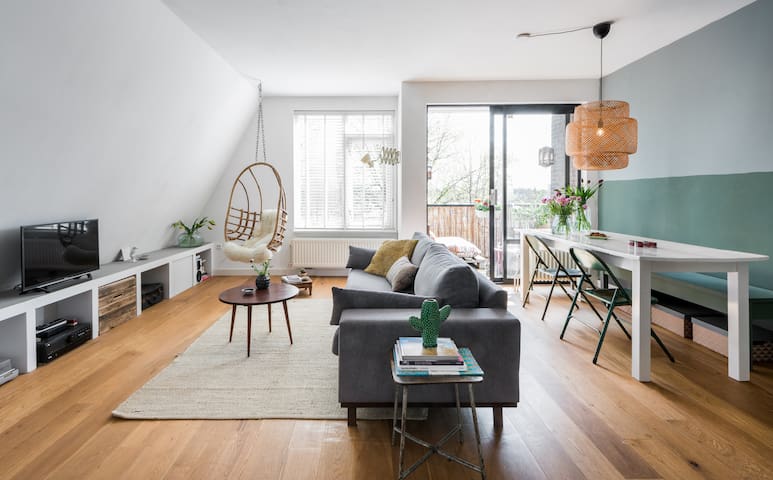 50m2 apartment 15 min from Amsterdam by car, 20 min by train.
Free nespresso coffee and tea
Perfect stay
Leo
2017-02-19T00:00:00Z
Mooi modern appartement op een goede locatie. Netjes en opgeruimd. We werden warm ontvangen, goede uitleg ook tips gekregen over wat er in de buurt te doen is. Wat wij erg fijn vonden was dat we laat konden vertrekken, dus... heerlijk uitgeslapen. Echt een aanrader!
Jennifer
2017-02-05T00:00:00Z
exactement ce que je souhaitais , un sejour au calme avec tout le confort et proche de mon lieu de travail
sylvie
2017-02-02T00:00:00Z
Great place and nice host, I really recommand it !
Aram
2017-02-10T00:00:00Z
Hôte très agréable et accueillant, je recommande vivement ce joli appartement !
Aram
2017-02-03T00:00:00Z
It was perfect and we enjoyed our little trip to Amsterdam very much. You can feel at home immediately at Alexander. We would be very welcome. Thank you for everything and we would definitely go back
Najmeh
2017-02-26T00:00:00Z
Tipo de Quarto
Casa inteira/apto
---
Tipo de Imóvel
Apartamento
---
Acomoda
2
---
Quartos
Zaandam, NH, Holanda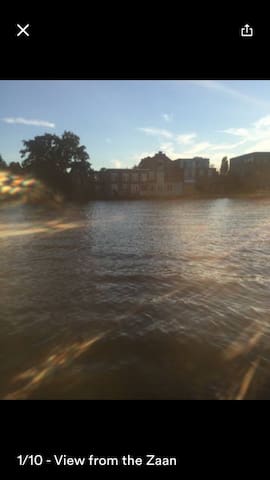 Nós oferecemos um 3 quartos Apartamento (75m2) perto do centro de Zaandam em uma rua familiar tranquila. Distância à rua comercial é de 20 minutos a pé. De lá você pode chegar ao centro de Amsterdam de trem dentro de 15 min.
Es un departamento amplio y con odontología. Esta super bien equipado en la cocina. Mehdi ha sido un muy buen anfitrión, siempre responsable y atento. El ingreso fue muy dinámico a pesar que llegamos tarde. Acudió enseguida al domicilio. El departamento esta al unas cuadras de la estación de tren de donde poder acceder al centro de Amsterdam. a dos estaciones Muy recomendable .
Adriana
2017-03-31T00:00:00Z
Tipo de Quarto
Casa inteira/apto
---
Tipo de Imóvel
Apartamento
---
Acomoda
5
---
Quartos
Zaandam, Noord-Holland, Holanda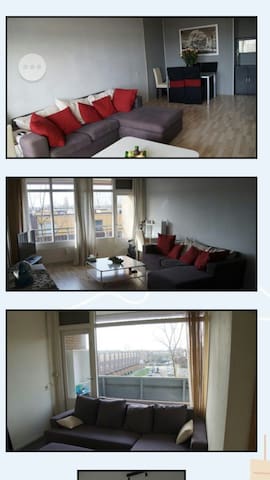 10min with train to Amsterdam central station, 5 min walk to zaandam station 1 bedroom with matras, shared bathroom.
Tipo de Quarto
Quarto privado
---
Tipo de Imóvel
Apartamento
---
Acomoda
1
---
Quartos
Zaandam, Noord-Holland, Holanda
Appartement at the graund floor for 2 and max 4 persons in beautiful house at Zaanse Schans (Amsterdam area). Experience the Panoramic view on the protected nature Kalverpolder at our garden with terras. Take a view at the Dutch windmills and farmer houses. Dive into the fresh waters of the river Zaan. Feel the freedom living outside nearby nr. one touris spot Zaanse Schans and Amsterdam just at the corner (10km) away.
Fully furnished apartment with living room, kitchen, there are two separate bedrooms from the kitchen loopy you directly terrrace for breakfast while you can enjoy panoramic views. There are two terraces where you can enjoy the sun. / Fully furnished apartment with a living room, kitchen, bedrooms There are 2 separate. From the kitchen you walk on your private terrace from where you can enjoy your breakfast with a panoramic view.
Tipo de Quarto
Casa inteira/apto
---
Tipo de Imóvel
Apartamento
---
Acomoda
4
---
Quartos
Zaandam, NH, Holanda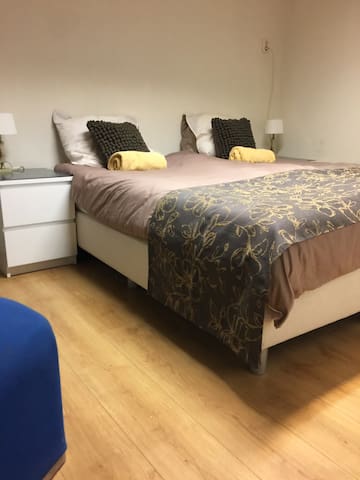 -6mins Gå til togstation -5mins Gå til en sø "De Japersplas" -5mins Gå til supermarked -10mins Cykel til Zaandam centrum (Du kan bruge en cykel gratis) -Gratis parkering -10mins Køre til Zaanse Schans -
Tipo de Quarto
Quarto privado
---
Tipo de Imóvel
Apartamento
---
Acomoda
2
---
Quartos
Zaandam, Noord-Holland, Holanda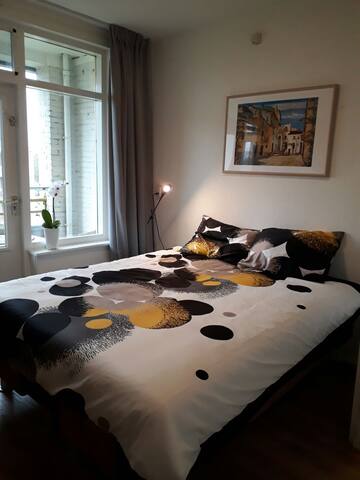 Este belo apartamento de três quartos está totalmente equipado e situado no centro de Zaandam. Você estão a 15 minutos de trem para Amsterdam! O trem e todos os tipos de lojas e restaurantes estão a uma curta distância eo ônibus pára na porta.
A localização no centro de Zaandam perto de Amesterdão
As inúmeras lojas e cafés e restaurantes, cinema a uma curta distância
J'ai eu contact avec Shadee avant mon arrivée pour organiser la prise en main de l'appartement. L'apparement est vraiment mignon et Shadee très accueillante. Je recommande chaudement cet endroit.
Coralie
2016-11-14T00:00:00Z
Shadee's Appartement was very nice. Everything we need was available! It was very comfortable and we felt very good there! The communication was also very nice. Altough we came too late, it was no problem and we were warmly welcomed! It was a nice area with a very nice city! The train station was very easy to reach and the bus also departs directly before the Appartement! It takes only 10 min. to Amsterdam by train. But the train had relatively high costs, so we took the bus. Unfortunately it took 45 minutes to Amsterdam by bus, but after one try it was no problem anymore. All in all it was a very nice stay at Shadee's Appartement and we felt very good there! We would always come back! :-)
Sabine
2016-10-17T00:00:00Z
Just as described on a great location. We were very well received and had a great stay. Highly recommended!
Rodrigo
2017-03-19T00:00:00Z
Eine tolle und liebevoll eingerichtete Unterkunft in Zaandam. Von der Reservierung bis zum Check Out verlief alles super mit Shadee - eine tolle und hilfsbereite Gastgeberin. Die Wohnung liegt fußläufig zu den öffentlichen Verkehrsmitteln (Bahn) - mit welchen man Amsterdam in 12 Minuten erreicht. In der Umgebung finden sich einige Restaurants und zahlreiche Lebensmittelmärkte. Wenn wir wieder nach Amsterdam kommen - sind wir auf jeden fall wieder bei Shadee :)
Lisanne
2017-03-26T00:00:00Z
Great location and the train into central Amsterdam is only a few euros. The place is extremely clean and nice and the neighborhood is quiet, but cute and full of lots of cute shops and things to do. Would definitely stay here again!
Caroline
2016-10-29T00:00:00Z
Perfect appartement, perfecte gastvrouw, perfecte locatie. Wat moet een mens meer hebben!
Samir
2017-04-09T00:00:00Z
This place was easy, well equipped and very comfortable. Also, if you prefer to not be right on top of the hustle and bustle but still be close to food and shopping this place is perfect!
Jacquie
2017-01-02T00:00:00Z
Shadee was an amazing host, since the 1st contact! The apartment is well located and has everything you need! Near the bus, train, supermarket... Just perfect! Thank you Shadee!
Alice
2016-12-05T00:00:00Z
Tipo de Quarto
Casa inteira/apto
---
Tipo de Imóvel
Apartamento
---
Acomoda
4
---
Quartos
Zaandam, Noord-Holland, Holanda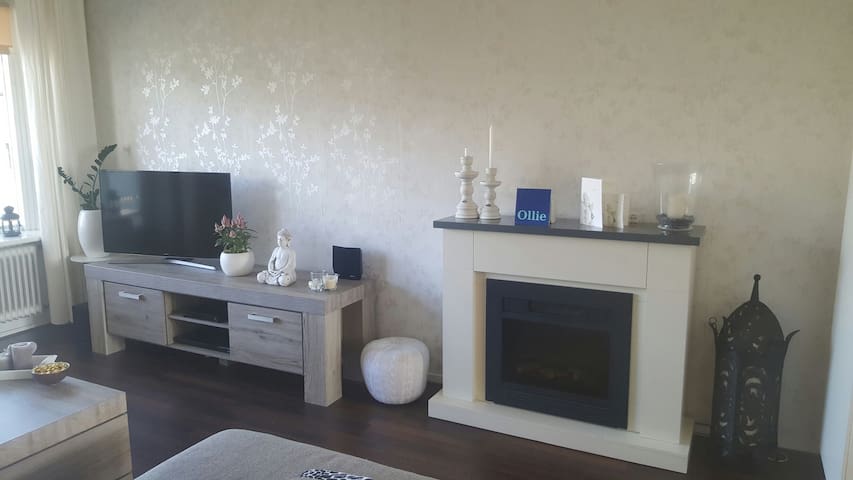 à proximité Belle confortable appartement Amsterdam, Mon appartement est situé à Zaandam Centrum. En moins de 5 minutes vous franchissez un peu mignon citystreet à la station où l'on peut prendre le train qui vous amène à Amsterdam CS seulement dans 12 min! Vous pouvez aussi visiter le célèbre Zaanse et afcourse quelques verres et une bonne soirée, parce que je vis au dessus d'un Danceclub qui est ouvert le week-end. Le week-end est très bruyant, donc ne venez pas ici pour votre repos quand samedi frappe à la porte.
Tipo de Quarto
Casa inteira/apto
---
Tipo de Imóvel
Apartamento
---
Acomoda
2
---
Quartos
Zaandam, Noord-Holland, Holanda
A localização única, a 5 minutos do centro de Zaandam e ainda o sentido de águas calmas. conexão de arranque para a Zaanse Hill, passos em frente da porta. Treinar para Amsterdam em 15 minutos a experiência desta bela cidade.
No oeste terraço virado a sul na água dá-lhe a oportunidade, especialmente no verão, até tarde da noite para desfrutar de uma noite de verão ensolarado.
(URL HIDDEN) (URL HIDDEN) (URL HIDDEN)
Es war alles perfekt! Wir kommen definitiv sehr gerne wieder! Fred ist ein ganz toller Gastgeber, der uns sehr herzlich empfangen hat! Die Wohnung ist ein Traum, mit einem großartigen Ausblick und sehr sauber und stylisch ist sie noch dazu! Auf dem dazugehörigen Parkplatz steht das Auto sicher! Und auch wir haben uns sehr sicher gefühlt. In nur wenigen Gehminuten erreicht man das Zentrum von Zaandam und mit dem Zug kommt man problemlos und schnell nach Amsterdam! Also alles genau wie in der Beschreibung beschrieben und absolut zu empfehlen!!!!
Lena
2016-10-03T00:00:00Z
It was a great time, we have an amazing holidays, everything was perfect!
Alexandr
2016-09-01T00:00:00Z
Fred was really nice host and he introduced us to the apartment with a nice bottle of wine :) The apartment was perfect, perfect location and overall everything was perfect. Thanks
Zhivko
2016-12-17T00:00:00Z
Fred kept great contact with us all the way through our stay and even up to it. He met us from the station in Zaandam and showed us the way to his apartment. Amazing apartment right by the waterfront. Very close to Amsterdam Central on the train, but also has everything you could ever need near by. The apartment itself had everything we could have wished for, and was beautifully designed. Frank even stocked up on essentials for us before we got there such as milk and bread so we didn't have to worry. We would love to come back again soon and will recommend Frank, and Zaandam to all our friends!!
Hebe
2016-05-17T00:00:00Z
Fred est un hôte agréable. A notre arrivée, il avait tout prévu, meme une bouteille de vin. La douche est vraiment rudimentaire mais cela reste convenable. Tout est parfait et nous avons passé un agréable séjour. Nous sommes vraiment à côté de la gare de Zaandam. L'appartement est bien placé, la vue est magnifique et le quartier est calme.
Theo
2016-10-30T00:00:00Z
Freds place is all you need, it is fully equipped with anything you can think of and more! Perfect location, parking and quiet!!! if you need to be in Zaandam, this is the place!
Nancy
2017-02-19T00:00:00Z
We had a very nice stay in this wonderful apartment! The view was fantastic, the rooms clean and big! The connection via Train to Amsterdam is perfect (when you dont want to stay all night in A'dam - the last train ist around 2am) and also Zaandam is beautiful! :)
Maximilian
2016-10-24T00:00:00Z
Nice neighborhood, great to have access to on site parking.
Marjan
2016-09-05T00:00:00Z
Tipo de Quarto
Casa inteira/apto
---
Tipo de Imóvel
Apartamento
---
Acomoda
2
---
Quartos
Zaandam, Noord-Holland, Holanda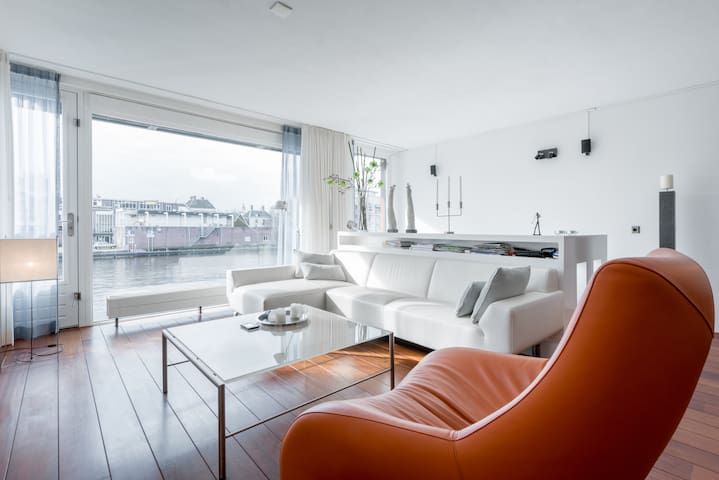 这明亮舒适的工作室位于赞丹的老安静的街区,阿姆斯特丹附近。我的猫将会让你的公司。该工作室高于栏,以便它可以在周末嘈杂。
你会发现你需要一个愉快的假期的一切:一个设备齐全的厨房,卫生间,舒适的床,休息区,用餐区和易于使用的音响系统。您将有整个地方给自己,让自己的密钥,因此您可以来来去去,当你请。公寓有一个近400年历史的教堂的美景。提供床单,毛巾和洗发水。我的猫托米将让你的公司。所有你需要为他做的是喂他一天两次(确切的时间其实并不重要)。 该工作室位于上方的酒吧。通常他们只在周五开放至22:00 03:00,偶尔他们将在周六的一方。
在赞河河水是对周围的角落,为的是一家超市。酒吧和餐馆都只有10分钟路程。
thanks for everything, it was the best apartment I've been so far
Kevin
2016-08-20T00:00:00Z
Rosa's studio was just what I wished for; cosy, convenient and with everything at hand. Tommie the cat only came in for breakfast and a little hug, before going out again. Although I haven't met Rosa, through her communication she made me feel perfectly at home. I would go back anytime!
Ancella
2016-08-15T00:00:00Z
Rosa was amazing...we unfortunately didn't met her but she arranged everything for the parking and other things. Rosa's house is very nice in a quite street from 10min walk to zaandam (URL HIDDEN) well located if tou want to visit Amsterdam and sleep quietly
Mag
2016-05-08T00:00:00Z
Tipo de Quarto
Casa inteira/apto
---
Tipo de Imóvel
Apartamento
---
Acomoda
2
---
Quartos
Zaandam, Noord-Holland, Holanda
* Nous offrons carte à puce de transport en commun gratuit pour deux personnes ** confortable appartement loft en seulement 3 minutes à pied de la gare. toutes les 15 minutes un train direct vous emmènera en moins de 12 minutes au cœur touristique d'Amsterdam. un lit de maître avec grand placard de plain-pied Y compris un parking gratuit juste à l'extérieur de la zone de stationnement (voir photo) accès à la terrasse sur le toit grande épicerie DEEN 2 minutes à pied
The host canceled this reservation the day before arrival. This is an automated posting.
Peterline
2016-12-29T00:00:00Z
The host canceled this reservation the day before arrival. This is an automated posting.
Sonya
2016-11-17T00:00:00Z
Tipo de Quarto
Casa inteira/apto
---
Tipo de Imóvel
Apartamento
---
Acomoda
2
---
Quartos
Zaandam, Noord-Holland, Holanda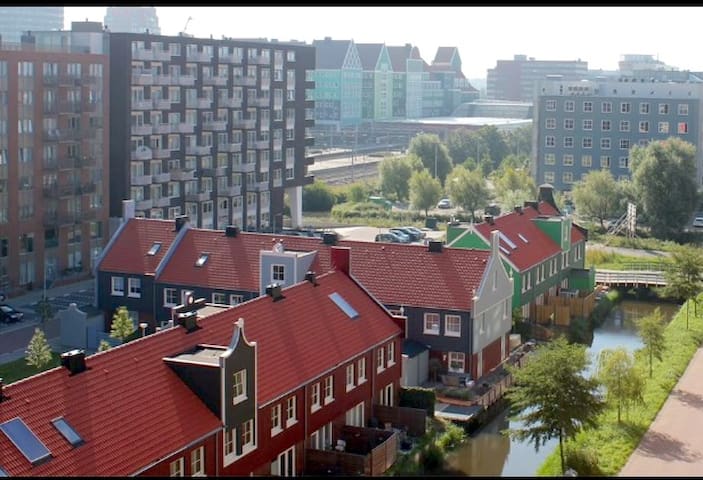 Em Zaandam, perto de Amesterdão e outras atrações como Zaanse Schans, você pode encontrar este belo apartamento. O apartamento tem dois quartos de dormir e uma grande sala de onde se tem uma vista excelente. O apartamento tem uma cozinha nova.
We had a nice stay at the apartment, Florians mother was there to let us in and show us around. We stayed for 2 nights and came by car for a sportevent in the North of Amsterdam so it was a close enough location and an easy drive! The apartment has everything you need, it was a bit chilly but there were plenty of blankets and duvets so it was not a problem. Would stay again!
Julia
2016-11-06T00:00:00Z
The apartment was comfortable and big, located on the 10th floor and with a great view to the fields. Everything was provided and it was a cozy place to stay in. The only minor inconvenience for us was the long distance from the apartment to city center. A bus station was located right next to where we stayed and the buses took us to city center in about 30 minutes. However, since the transportation is relatively expensive in Amsterdam, we had to pay 5 euros everytime we took a bus. That is, if you wanted to go to Amsterdam in the morning and return to the apartment at night, you had to pay 10 euros only for bus tickets per person per day. I should also mention that Zaandam itself is a beautiful place and worth exploring!
Solmaz
2016-05-17T00:00:00Z
Our stay at Florian's place was flawless. The best about it his place is the locallity. The bus stop is right there. So easy to navigate anywhere. Upon arrival Florian couldn't be there, so his mom welcomed us. She is a very friendly lady. The accommodation was very comfortable and it had a very nice view. Would always book with him when I need to visit Amsterdam/Zaandam in future. This was an easy, care-free experience. Thank Florian!!
Marco
2016-02-24T00:00:00Z
Geen foto op internet logish want het is een ongezellig VIES hol, Geen handoeken, stinkend dekbed, vieze keuken, vieze beschimmelde kaas in de koelkast, vieze gang, vieze ramen, geen gordijnen geen sfeer verlichting, Na het zoeken van handoeken blijkt ook elke kast 1 grote troep te zijn. EN WEL DE HOOFDPRIJS DURFEN VRAGEN !!!!
marjon
2016-09-30T00:00:00Z
I loved this place, it was so comfortable and nice. We had everything we need. Rooms are big and clean. Local supermarket is 5 mins from house. The bus stop is 3 mins.
Valeria
2016-08-08T00:00:00Z
We had a very nice and relaxing time in Zandaam and it's beautiful surroundings. Florian's mum let us in and showed us around - the apartment has everything one could ask for and is easily accessible by bus from Amsterdam or Zandaam city centre. Thank you very much for hosting us :)!
Johanna
2016-02-15T00:00:00Z
I just wanted to say thank you Florian, for accommodating us in such a difficult time for my family. Thank you for your help and care, thank you for beautiful apartment we will call our home in Zaandam. I would highly recommend to anyone who wants to rent - so convenient, so close to everything and in the same time just looking from your lounge it's makes you feel like you in the country side. Beautiful, amazing , best!!!! Wishing you well and if you anytime would be in Perth, we are there for you! Thank you once again!!!
Angela
2015-10-06T00:00:00Z
Close to public transport into Amsterdam. Transport regular and easy to use and navigate, however it is quite pricey if you plan to stay for a few days and commute on a daily basis into Amsterdam. Accommodation in a quiet area not to far from shops with a new lidl soon to open which is a bonus. I would recommend double checking on the condition of the apartment and noting any issues before completing checking in, including whether you are happy with how the apartment has been cleaned and if the appliance and heating are accessible and in working order.
Jodie
2017-01-30T00:00:00Z
Tipo de Quarto
Casa inteira/apto
---
Tipo de Imóvel
Apartamento
---
Acomoda
5
---
Quartos
Zaandam, North Holland, Holanda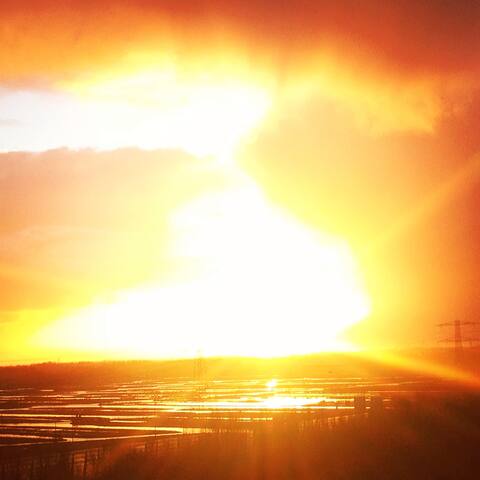 Tipo de Quarto
Casa inteira/apto
---
Tipo de Imóvel
Apartamento
---
Acomoda
4
---
Quartos
Zaandam, Noord-Holland, Holanda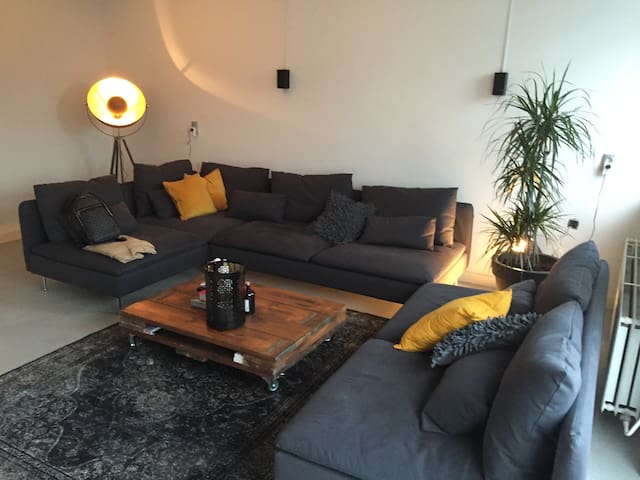 Meu lugar é a 5 min. a pé da estação de trem Zaandam, a apenas 13 minutos de distância da estação central de Amesterdão com trens partindo a cada 10 minutos. centro da cidade, Pathé, supermercado, restaurantes e bares estão todos a curta distância. Você será bem-vindo no (93m2) apartamento espaçoso com biertjes 'Zaanse', algumas frutas e snacks locais. Há uma bicicleta de corrida e uma bicicleta normal à sua disposição. Você pode alternar para as Meadows (5 minutos), Zaanse Schans (15 minutos) ou Amesterdão (45 minutos).
- Television (101 centímetros) - Playstation 4 - Big sofá - Mesa de jantar - O gabinete de livro com livros holandeses e ingleses - Lava-louças - Forno - Prato quente - artigos de cozinha (incluindo talheres, copos e panelas) - Máquina de café (café) e chá - Casa de banho com chuveiro e banheira separados - Casa de banho (2x) - Quarto de estudo com mesa de trabalho, tela e quadro branco - Máquina de lavar roupa (inc. Clotheshorse) - Varanda com set lounge
Meu apartamento fica em um bairro família muito perto da estação de Zaandam. É um ambiente de paz, mas café lugares, restaurantes e bares ficam a 5-10 minutos a pé. Há agradáveis prados a 5 minutos a pé. Sun estúdio, ginásio e supermercado estão todos dentro de 3 minutos a pé.
地點好, 環境佳, 很適合新婚或情侶入住.
Andy
2017-04-02T00:00:00Z
I had a perfect stay at this very comfortable and stylish apartment. I would highly recommend this to anyone !
Aram
2017-03-03T00:00:00Z
Zusammen mit meiner Begleitung waren wir sehr zufrieden und begeistert von dem schönen Appartement. Es hat nichts gefehlt und war von Lage und Preis her sehr gut für einen entspannten Wochenendtrip
Natalia
2017-03-05T00:00:00Z
The host canceled this reservation 83 days before arrival. This is an automated posting.
Sorin
2017-02-17T00:00:00Z
Nous avons adoré L appartement on reviendra sans doute !!
Asmae
2017-02-28T00:00:00Z
Tipo de Quarto
Casa inteira/apto
---
Tipo de Imóvel
Apartamento
---
Acomoda
2
---
Quartos
Zaandam, Noord-Holland, Holanda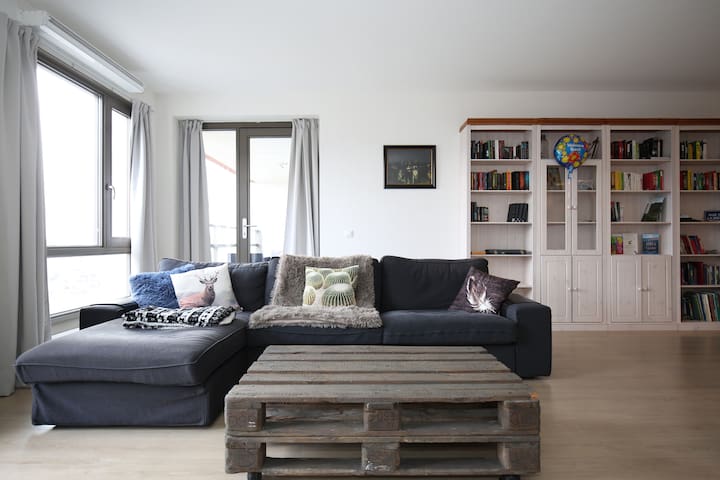 Ons huis is ideaal voor gezinnen of vrienden die samen reizen. Gratis parkeergelegenheid, 15 min rijden naar Amsterdam.
Wij bieden een 3 slaapkamers appartement (75m2) in de buurt van het centrum van Zaandam in een rustige familie vriendelijke straat. Afstand tot de winkelstraat ligt op 20 minuten lopen. En vanaf daar kun je Amsterdam City Center te bereiken met de trein binnen 15 minuten. Ons huis is ideaal voor gezinnen of vrienden die samen reizen. Het huis werd volledig gerenoveerd in 2012, voordat we in verplaatst. De keuken is uitgerust met een 4 pits fornuis met een magnetron, koelkast met een klein Freeze Cel, fornuis en een eenvoudige koffiezetapparaat. Woonkamer met tv-scherm en een 6p eettafel Eerste slaapkamer met een bed (80x210cm) Tweede slaapkamer met 2 aparte bedden (80x210cm) en televisie. (Hoog en een laag bed) Master slaapkamer met een 2p bed (140 x 210) met een balkon en een eigen ingang naar bad.
Excellent accueil de Mehdi : il a répondu à toutes nos questions et s'est mis à notre disposition pour nous orienter dans l'organisation de nos visites. Il nous a même aidé à faire nos achats de fromages hollandais !
Emmanuel
2015-05-18T00:00:00Z
Mehdi is a very nice host. The house is clean and spacious. We really enjoyed our stay. There's also free parking space with safe surrounding. Thank you Mehdi for your hospitality!
Vanessa
2014-12-23T00:00:00Z
Apartment was clean and everything is like on the photos. This apartment is really good for large companies such as mine(5 adults and 1 kid), everything was great. I think that also special attention deserves the city of Zaandam. It's a wonderful city, we was like in the fairy tail. What about Mehdi? He is kindest and sympathetic man from all the people I met in my life. He is do everything to make you feel at home. Thank you so much, Mehdi.
Roman
2015-09-14T00:00:00Z
Spacious and welcoming flat with proximity to Zaanse Schans for a nice bike trip. The flat was clean and comfortable. Mehdi is a great and caring host and gave us useful tips for getting around.
Jiri
2015-05-01T00:00:00Z
Mi experiencia en el departamento por una estancia de 5 días fue excelente, un anfitrión atento, siempre dispuesto a ayudarnos, e incluso nos proporcionó bicicletas como medio de transporte lo que facilitó mucho la estancia. La ubicación es excelente un ambiente tranquilo, la limpieza así como las comodidades mencionadas fueron ciertas y en excelentes condiciones. El departamento es cómodo, las camas también los son. Excelente estancia y con gusto regresaría.
Pedro
2015-07-01T00:00:00Z
Mehdi a été un hôte charmant. Nous n'avons pas résidé dans l'appartement pour arranger les invités précédents qui souhaitaient prolonger leur séjour mais nous avons été très bien relogés. Rien a redire sur notre séjour.
Diane
2015-10-30T00:00:00Z
It was excellent. We want to thanks to Medhi for all his help, and for been a great host!! The place is really nice, comfortable and it's located in a great area. You are really close to the train and bus station, and also to the Zahaam Mill's. Thanks for everything Medhi.
Heidi
2015-05-07T00:00:00Z
Mehdi nous a très bien reçu , très attentif à nos demandes , il a pris le temps de répondre à nos questions . Nous avons même eu droit aux croissants le dimanche matin . C'est une personne très sympathique . L'appartement est propre et conforme au descriptif . facile d'accès pour Amsterdam un peu de marche et le train . Peu aussi se faire en vélo . Un grand merci à Mehdi pour son accueil . Chantal
Chantal
2015-05-26T00:00:00Z
Tipo de Quarto
Casa inteira/apto
---
Tipo de Imóvel
Apartamento
---
Acomoda
5
---
Quartos
Zaandam, North Holland, Holanda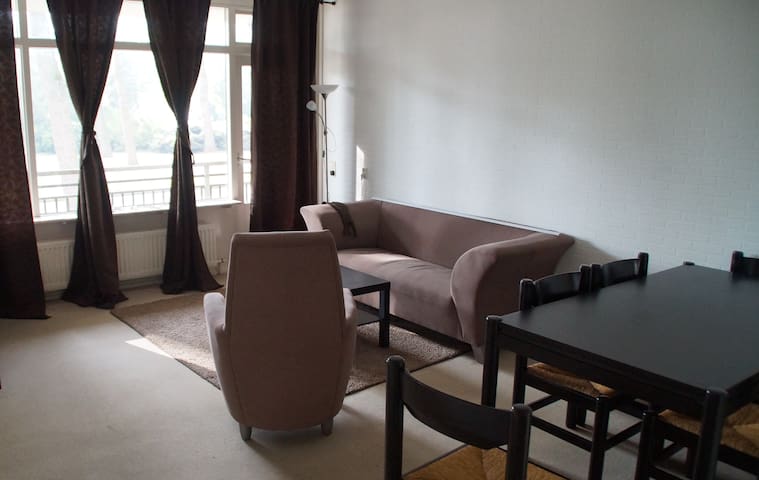 _ Een eenvoudige en schone kamer in de buurt van Zaandam Kogerveld station. _ Directe bus naar Amsterdam Centraal _ 10 minuten rijden naar schans Zaanse _ Op loopafstand van een park _ Woonkamer met uitzicht op het meer _ Gratis gebruik van de woonkamer, badkamer en keuken.
Tipo de Quarto
Quarto privado
---
Tipo de Imóvel
Apartamento
---
Acomoda
1
---
Quartos
Zaandam, Noord-Holland, Holanda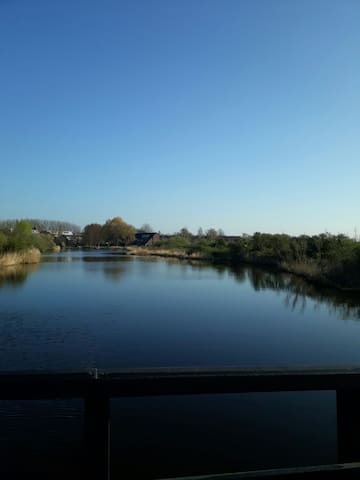 1

–

18

de

38 Apartamentos para Alugar
Insira as datas para ver o preço total. Taxas adicionais aplicáveis. Podem ser adicionados impostos.